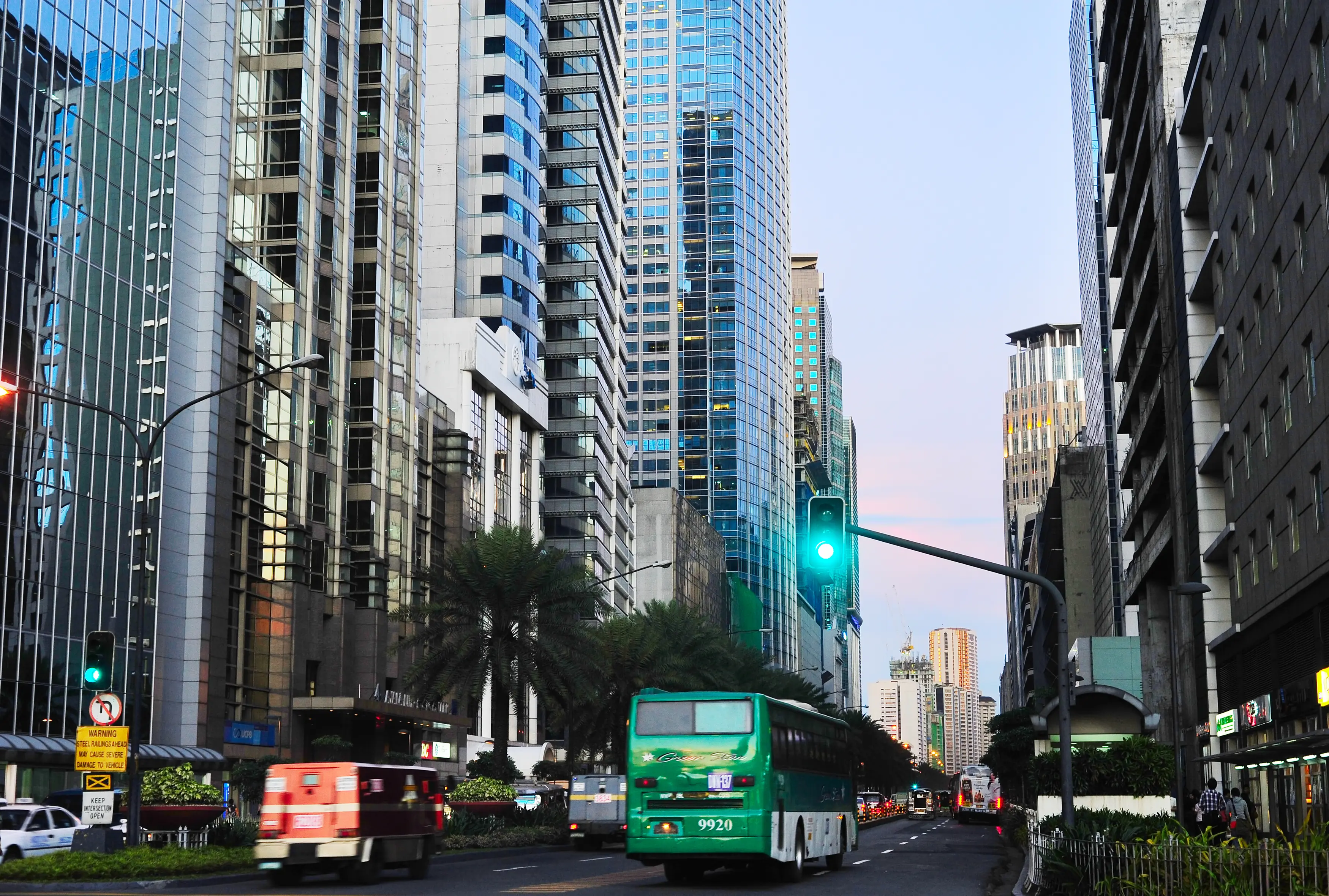 Celebrating the Year of the Rabbit in the Philippines
joyfull / Shutterstock
When traveling from America, the Philippines is certainly not the most convenient choice for a quick beach vacation. But from Hong Kong, the country is only a two-hour flight away, and it's even in the same time zone. These things, plus the intrigue of visiting a former American colony, made the Philippines a very appealing choice for my Lunar New Year holiday.
Flying to Manila
First, my friends and I flew to Manila, on the island of Luzon, on Air Philippines. I suppose I wasn't expecting much, but our economy class seats were surprisingly nice, with personal TV/entertainment units and reasonable legroom. Then, from a different terminal about 20 minutes away, we caught a domestic flight on Cebu Pacific Air to Puerto Princesa, the main city on the island of Palawan. This island is one of the country's more remote and less-developed tourist destinations. The city itself hardly feels like a city by Western standards, but it did have some streetlights, a few ATMs, and a Dunkin Donuts.
We had hoped that Puerto Princesa, being on the coast, would have many beautiful beaches of its own. However, it proved to be more of a gateway destination to the rest of Palawan. From Puerto Princesa, you can take a day trip to Sabang (1,500 pesos) and see a UNESCO World Heritage site: St. Paul's Subterranean River. The beach at Sabang is very picturesque, and the underground river is quite a sight. Guides paddle small boats full of tourists through the lofty caverns and point out the many interesting formations, along with the supposedly more than 50,000 bats inside.
El Nido
Another day trip from Puerto Princesa is island-hopping in Honda Bay (1,500 pesos), but we did not choose to take it. Instead, my friends and I hired a private van (4,000 pesos, one way) to take us to El Nido, a village at the northernmost end of Palawan. The ride itself is quite enjoyable, except for about the last 45 minutes, which are on a rather bumpy gravel road. We were told that El Nido is paradise, and if it is not quite that, it is certainly close. The ocean waters are crystal clear and bright blue, and the horizon is dotted with tiny islands home to many deserted beaches.
Despite the natural beauties in El Nido, the town itself is rather underdeveloped. There are plenty of restaurants and a few shops, but there is only electricity from 2 p.m. to 6 a.m., on the days when it is working. Accommodation in the area is varied, but when we were there much of it was fully booked. So, my friends and I ended up staying in rented rooms in two of the more well-off villagers' houses. We were five minutes from the beach and only paid 600 pesos per night, but we could only take bucket showers and didn't have air conditioning.
Island Hopping
From El Nido, it is also possible to do many day trips, including island hopping as well as scuba diving and snorkeling. We hired a boat to take us to an island beach for one afternoon, and it was well worth it. The beach was the most natural one I've ever seen, definitely a shell collector's paradise. But a word of warning: the Philippines' sparkling waters and tropical sunshine combined with the antimalarial drug Doxycycline make for an easy sunburn!
Back to Hong Kong
On the way home to Hong Kong, we stopped in Manila for a day. Many people and guidebooks had warned us against spending too much time there because it is quite dangerous, but thankfully we encountered no problems at all. The older part of the city called Intramuros is very picturesque and European-like, with two old churches and the ruins of a Spanish fort.
Overall, the Philippines feels much more like a former Spanish colony than American colony. But, English is widely spoken, which is very helpful for tourists. However, it is not one of the most common Southeast Asian destinations, and I can see why. It's not quite as cheap as Thailand or Laos, and being a nation of islands makes traveling around the country a bit more difficult. I don't know that I would recommend it for anyone wanting a very cultural and historical vacation, but for an enjoyable beach holiday in a new and different place, it is just the place.
Note: There are about 46 Philippine pesos to the U.S. dollar.
Author Sydney Stonner is addicted to traveling. After studying journalism and music at the University of Missouri (where she studied abroad twice), she worked for a time as a newspaper reporter. Now, she is living in Hong Kong teaching English to primary school students. So far, she has visited 15 countries and hopes to visit many, many more.