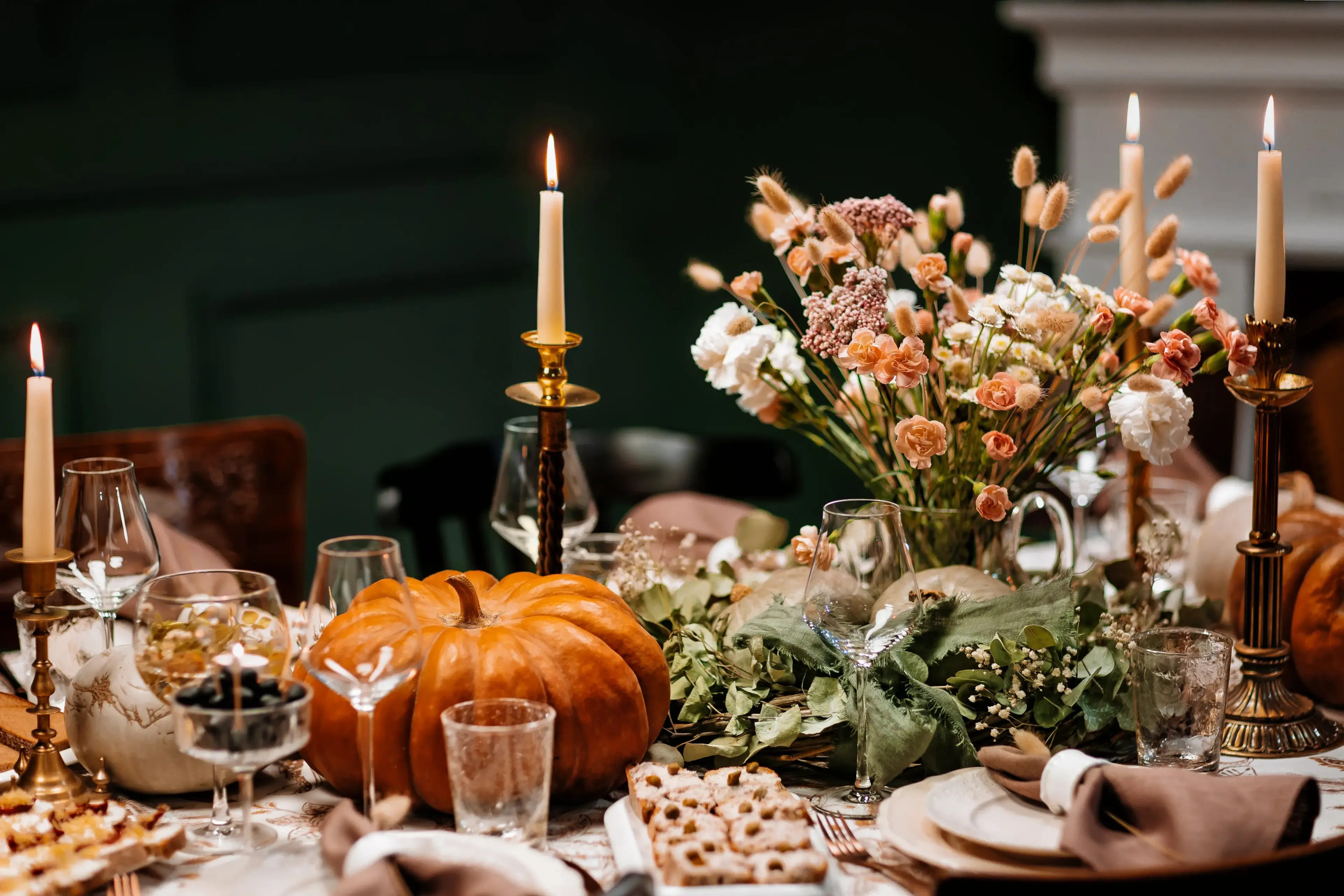 5 Places to Shake Up Thanksgiving
ShineTerra / Shutterstock
Cable Beach, Bahamas
Run From The Relatives
Maybe you're the host that slaves in the kitchen or perhaps you are the unhappy guest that tries to make small talk with family you hardly know, either way, this Thanksgiving might be the year to escape the family obligations and head to the beach. The Run For the Relatives package at The Wyndham Nassau Resort, which is located on Cable Beach in the Bahamas, offers all the beach classics as well as some more interesting water adventures such as dolphin encounters, power boats and sailing excursions. You can also enjoy live music and check out the tropical pool, complete with rock formations and water slides. You can grab your Thanksgiving meal on-site where you have plenty of traditional untraditional cuisine choices.
Broken Bow, Oklahoma
Beavers Bend State Park
Instead of sitting around, eating and watching football and parades on Thanksgiving, get some fresh air and enjoy the outdoors at Beavers Bend State Park in Broken Bow, Oklahoma. The big draw of this park is almost everything is free. A few activities you can partake in include bald eagle watching, mountain side picnics, hiking, waterfall tours, dinosaur museum visits, bike rides, and trout fishing. This is a great place to bring the family or get a group a friends together and collectively escape your families. Either way, Beavers Bend State Park is an interesting way to travel and get away from your Thanksgiving routine.
North Conway, New Hampshire
Cranmore Mountain Tubing Park
Embrace the cold weather and snow by taking a trip to Cranmore Mountain where you can speed down a snowy mountain in a tube. What better way to escape the stress of the holidays than to take the joy of sledding to a whole new level? Cranmore Mountain Tubing park allows you to take the twists and turns of one of their 10 mountain trails at your own speed, so you can either enjoy the view or live for the rush.
Coeur d'Alene, Idaho
Holiday Light Show
You may not have heard of Coeur d'Alene, but this city boasts a pretty amazing start of the holidays celebration. In downtown Coeur d'Alene you can kick off the holiday season with an on-the-water light show including over 5,000 candles and seemingly endless strings of lights. Opening night includes a lighted parade and fireworks show. Afterwards, you can depart on the North Pole Cruise where traditional holiday characters such as Frosty the Snowman and Santa Claus will greet you and the sparkling lights in the dark water will give the night a truly enchanting feel.
Punta de Mita, Nayarit, Mexico
ArteMita for a Good Cause
This Thanksgiving you can actually give back while enjoying a nice getaway at Punta Mita Resort. Over the Thanksgiving holiday weekend, Mexican artist, Fernando Diaz, will be teaching art classes for all ages. Children and adults alike will have a chance to immerse themselves in new art and culture and be treated to a gallery show of all the completed pieces. The pieces will be for purchase and all proceeds will be given to Costa Verde International School in Sayulita. Outside of class, guests can enjoy beautiful beach, relaxing spa treatments and more.
Rease Kirchner a staff writer/Travel Adviser for Travelated. She is a US citizen currently living the ex-pat life in Buenos Aires, Argentina. She is bilingual and an experienced traveler. She loves gaining and sharing knowledge of local cultures, customs and adventure. Her blog Mi Vida en Buenos Aires documents her life as a foreigner.