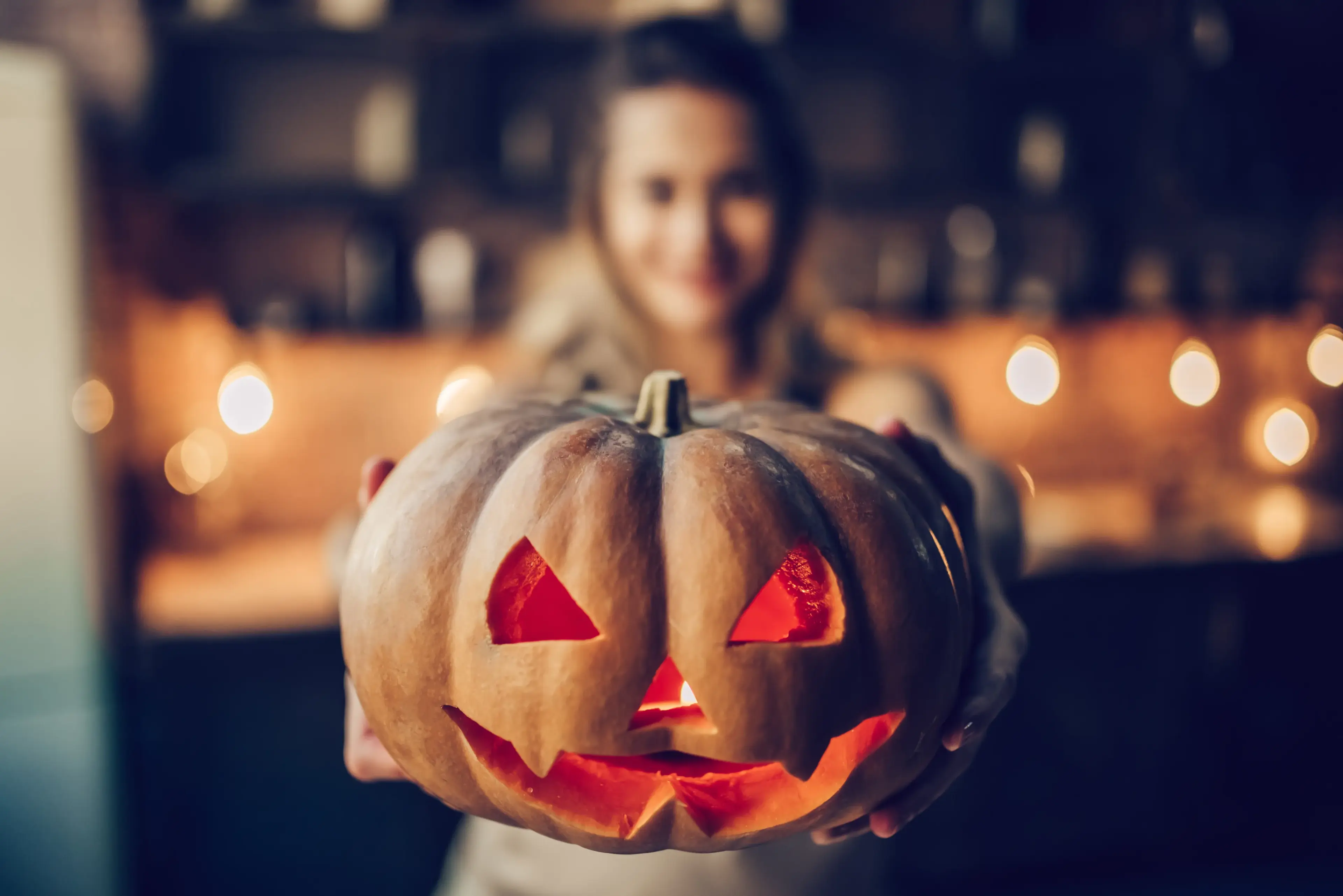 Top 6 Halloween Vacation Destinations
4 PM production / Shutterstock
Halloween is a beloved tradition all over the US. This year, why not take a trip to see how a different city celebrates this holiday? Here are 6 places that have some pretty amazing events that are worth traveling to experience.
1. San Diego, California
LEGOLAND is a sight to see at any time of the year, but every Saturday from October 2nd through October 30th one can enjoy the Brick or Treat event. This celebration involves a 4-foot tall Jack-o-Lantern made entirely of legos and plenty of fun activities for children under the age of twelve such as costume contests trick or treating inside a Lego village. Live music and entertainment can be enjoyed by those who are not lucky enough to be under 12 years old.
SeaWorld also has some family friendly events such as Sesame Street's Countdown to Halloween musical and Clyde and Seamore's Trick or Treat, a comedy performed by walrus, sea lions and otters.
For those of you looking for a a more terror-filled get-away, check out San Diego's many haunted tours running through the month of October. Start the day out on a ghost-themed mini bus that takes you through all the haunted areas of San Diego with fully costumed spooky guides then camp out in an RV and partake in a 6 hour evening tour of the Ghosts of Anza Borrego.
If you are a strong believer in partying while on vacation, you will not want to miss the Monster Bash on October 30th. This party takes place outdoors in the historic Gaslamp Quarter and features live bands, and extreme costume contest and other adult-friendly fun activities.
2. New Orleans, Louisiana
The House of Shock is not just another haunted house. Among the expected dark hallways and creepy sounds you will also find a huge choreographed stage show. This multi-media act includes various actors, stuntmen and plenty of shocking effects and impressive pyrotechnics. Mention Travelated when you make your reservation and receive a 10% discount!
The Halloween Bourbon Pub & Parade in New Orleans hosts a weekend long Halloween celebration.The celebration begins Thursday October 27th and runs through Sunday October 31st. Buy an all access pass for $70 and you will be entitled to a VIP Cocktail Reception as well as special events at the dance club throughout the weekend.
3. Las Vegas, Nevada
Las Vegas' Freemont Street Experience OktoberFrightFest never disappoints. This annual events runs from September 29th through October 31st. "Time Warp" and "Monster Mash" themed sound and light shows will take over the streets. Of course there will also be lots of seasonal beer and food specials to enjoy from Beer Gardens and Golden Nugget. Binion's Gambling Hall & Hotel will be hosting a haunted house attraction which you can partake in at night after spending your day hanging out at the Halloween Parade or one of the three free Halloween stage shows. You can find something to do any night during this month long party so feel free to try out a few different costumes and join the Las Vegas Halloween celebration.
Mandalay Bay also offers a lot of spooky Halloween activities during the month of October. The Shark Reef Aquarium transforms into a creepy haunted experience on October 30th. You will never look a the sharp claws of a scorpion or the glowing eyes of a fish the same again after an eerie walk through a dark aquarium.
You can also have a more traditional Las Vegas experience in Mandalay Bay with a Halloween Twist. Check out the Till Death Do Us Part Halloween wedding package and exchange your vows in a haunted mansion.
For the night clubbers, Studio 54 will be hosting a week long Halloween celebration. Dancers will be dressed up as swooping ghosts and spindly spiders and performers will recreate scenes from "Thriller" throughout the night. The club boasts an impressive musical lineup including big names such as Doug E. Fresh and Vanilla Ice and will keep guests entertained with costume contests and various performances from the Las Vegas Show circuit.
Fright Dome at Circus Circus has been voted one of the top 5 scariest haunted attractions in the US. It offers haunted houses and a wide array of other Halloween themed scary activities. This event is definitely not for the kiddies as professional actors with gory makeup will be running around looking to scare anyone they can catch off guard and the strobe lights and fog machines will certainly make staying on your toes difficult.
4. Miami, FL
Spain's famous "Circo de Horrores" is debuting in Miami this year. This unique combination of circus and theater has been a success for years throughout Europe and South America and will finally be making its way to the US.
The audience is welcomed to the spectacle by entering a spooky hallway and the eerie mood continues throughout the performance which includes acrobatics, funny interactions with the audience, tight rope walkers, jugglers, contortionists and many other circus and theater acts. This event is sure to thrill anyone who attends. This event only runs through October 17th so reserve your tickets soon!
5. Cambridge, Massachusetts
Cambridge is home to a unique month long event that is completely centered around Harry Potter. The Harvard Museum of National History will begin the month long celebration October 30th, just in time for Halloween. The exhibit will involve a scavenger hunt as well as various mythical creatures and scenes and even potions classes that will truly test any Harry Potter lover's knowledge of the wizard world. Costumes are not only welcome but encouraged!
6. Florida Keys and Keywest, FL
Fantasy Fest offers a little of the traditional Halloween feel with some pretty interesting beach-town twists. This 10 day event boasts over 40 costume contests for your enjoyment or for your competitive, creative side. The most interesting take on a Halloween tradition, however, is undoubtedly the Underwater Pumpkin Carving Contest which is scheduled for October 24th. Participants are submerged in a depth of no more than 30 feet (with a diving crew on standby for supervision) and attempt to create prize winning jack-o-lanterns using only diving tools and their imagination.