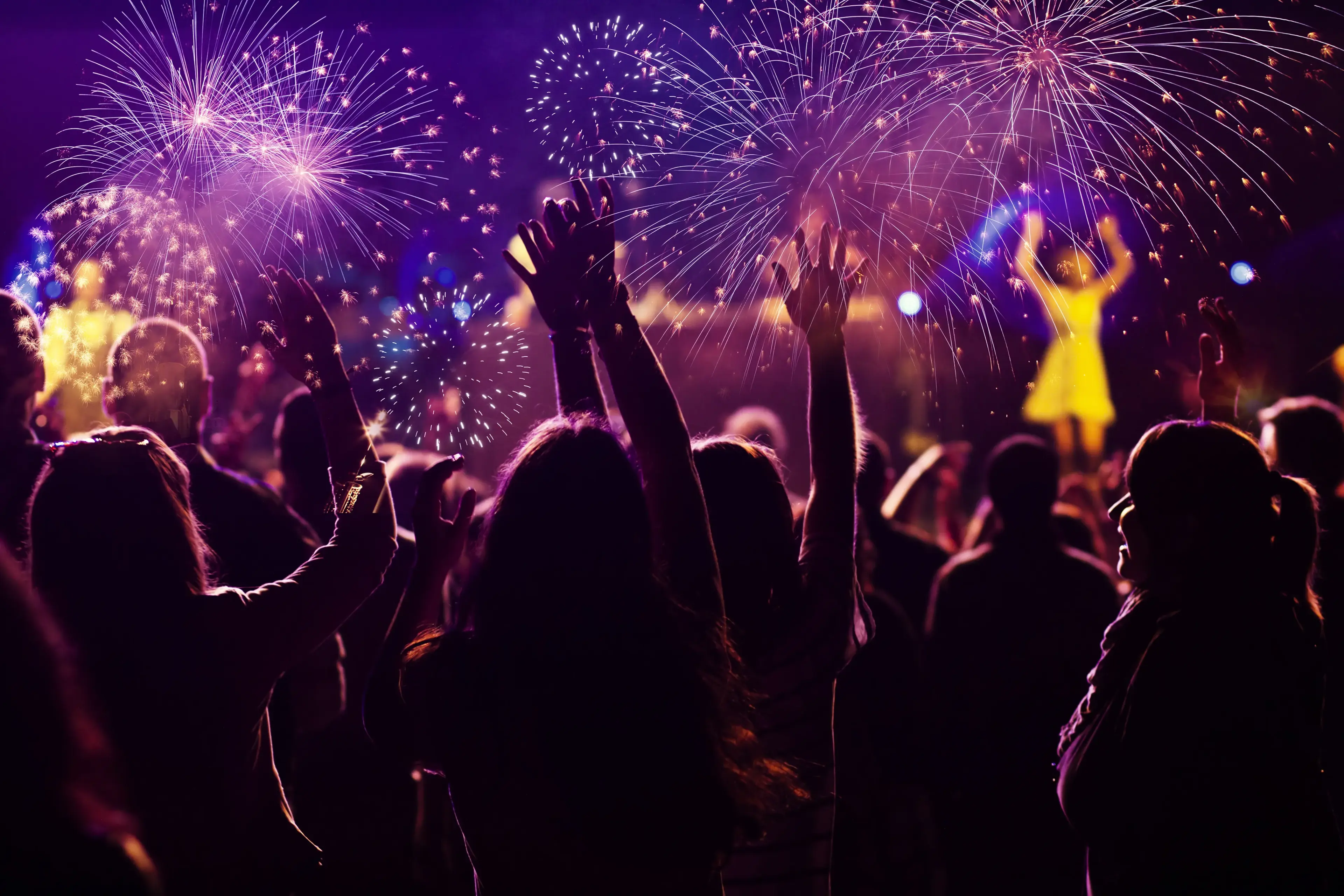 10 New Year's Eve Celebrations Around the World
Melinda Nagy / Shutterstock
Sick of just watching the ball drop for New Year's? Check out these 10 places worth traveling to ring in the New Year.
Jost Van Dyke Islands, British Virgin Islands
Yacht Week
Stretch out the New Year's celebration over a full week while you tour the Caribbean. The boat sets sail on December 29th and returns January 5th. You'll see a new island every day and have fun socializing and celebrating with fellow travelers partaking in a relaxing, oceanside New Years.
Postiano, Italy
Cooking Vacation: New Year's on the SeaLearn how to make beautiful and tasty desserts in Italy
Get some hands on cooking experience at a beautiful seaside villa with Chefs Salvatore and Francesco in Postiano, Italy. Each guest will take part in 2 or more cooking classes that involve making appetizers, main dishes and desserts all of which guests will enjoy together at the end of the class. Throughout the rest of the 5 day, 4 night stay (December 29th-January 2nd) guests can explore the beautiful Secret Garden, socialize and relax. On New Year's Eve guests will toast together and sing traditional songs. This is an excellent opportunity to experience a new culture while enhancing your cooking skills!
Bimini, Bahamas
Fireworks in the Water
Bimini is an excellent getaway anytime of the year. Of course you can do the typical beach bum sun bathing but you can also take part in Sharklab tours, swimming with dolphins, kayaking and more. What makes this such a special New Year's destination is the fireworks display. The fireworks are not set up on a big, ugly barge but are actually in the water. Guests can enjoy the beautiful view from their lounge chairs on the beach.
Edinburgh, Scotland
Hogmanay takes fireworks to a whole new level
Hogmanay
Scotland's famous Hogmanay festival is an excellent place to spend your New Year.
Over 20 events such as the Torchlight Procession and Night Afore celebrations, legendary Royal Bank Street Party (the largest New Year street party in the world) and Seven Hills fireworks are packed into 4 days of exciting celebration. Be sure to reserve a stay in an Edinburgh apartment or hotel well ahead of time as this festival tends to mean all the accommodation gets booked up early!
Jonesville, Michigan
Foreign Mystery
Spend your New Year's Eve at the Munro House Bed and Breakfast and Spa and you can participate in a fun dinner mystery game that involves searching out silly clues and includes a multi-course meal. Once the detective work is finished guests can enjoy several days of food from around the world.
Mobile, Alabama
MoonPie Over Mobile
Mobile may not sound like the most happening place but their MoonPie over Mobile event is truly unique. They ditch the old fashioned ball drop and drop a 12 foot tall MoonPie instead.
The celebration will actually begin in the afternoon on December 31st with a Mardi Gras style parade and and carry on through the night with two stages of live music, a laser show and of course the MoonPie dropping from a 34 story building.
Tongabezi at Victoria Falls, Zambia
Tongabezi Falls
New Year's Cultural Experience
Stay at a river lodge in Tongabezi and join in the cultural celebration which includes African drumming, cultural dancers, and spit roasts. Women singing and dancing in traditional clothing will greet the guests and begin an interactive drumming session, teaching guests a few tricks on the drums.
On New Year's Eve The Traditional Maramba National Dance Group will perform for guests. The performance will be followed by a 5 course candlelight dinner under the stars.
Lockeford, California
Murder Mystery
The New Year's Eve package at The Inn at Lock House includes cocktails and appetizers and a 3 course murder mystery dinner. Guests can enjoy a midnight toast while keeping their eyes peeled for clues and their suspicions high. Enjoy playing detective while you ring in the new year and then take advantage of the spa or other attractions at the beautiful inn.
Chattanooga, Tennessee
Sleep in the Deep
Sleepover in the Tennessee Aquarium
The Tennessee Aquarium is a great place for families to spend New Years. Guided tours, animal encounters, pizza and a toast with non-alcoholic beverages for the kiddies are all included in this under the sea experience. Some creatures are more active at night so visitors can experience some special activity that can't be seen when it's light out. The package also includes a continental breakfast and early rising guest get the chance to feed the otters their breakfast.
Galapagos Islands, Ecuador
Holiday Dinner with Local Wildlife
It doesn't get much more unique than the Galapagos Islands. These isolated islands are home countless animals that cannot be found anywhere else in the world. Spend your New Years enjoying a holiday meal and keep your ears open for the red and blue-footed boobies, sea lions and the Galapagos penguins singing carols in their native tongue.