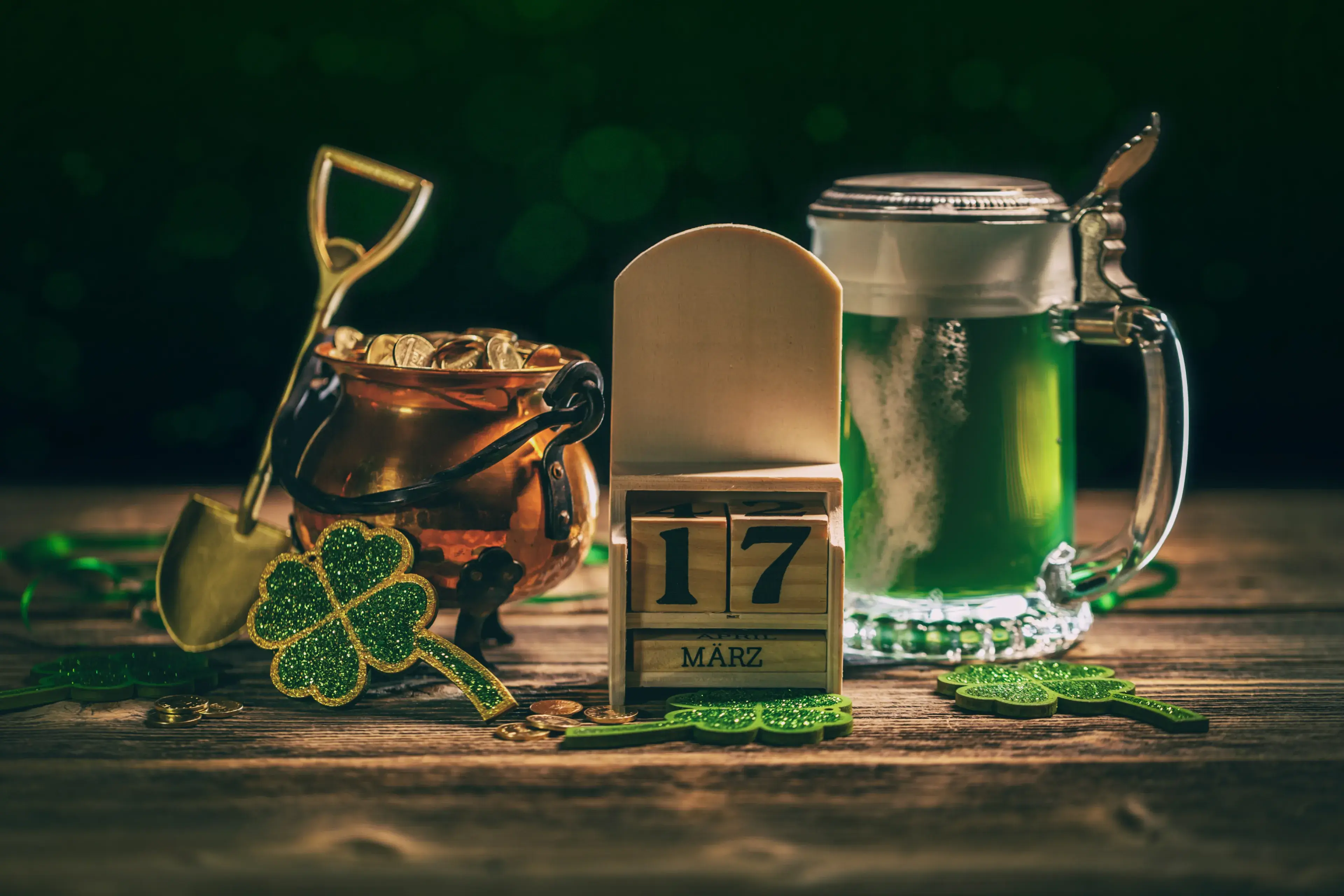 5 Places to Find a Drunk Worth Kissing on St. Patrick's Day
grafvision / Shutterstock
Everyone's Irish on St. Patrick's day. Here are 5 of the best places to celebrate, drink and perhaps find a (pseudo) Irishman (or Irishwoman!) worth kissing.
1/. Shamrock, Texas
The name of this city is reason enough to check it out on St. Patrick's Day. They hold a weekend-long celebration starting Thursday, March 17th. Throughout the weekend, you can catch some live music, fill up at a banquet, and follow up with a 21+ only night of dancing. The big parade happens on March 19th along with a long list of other events, such as an Arts and Crafts show, 5k Fun Run, and even a beard contest.
Montserrat Island, Caribbean
This Caribbean island is a unique place to celebrate St. Patrick's day. Their "St. Patrick's Week" celebration begins March 11th and runs though the 20th. Each day offers something different. You can take a Freedom Hike, indulge in a huge St. Patrick's breakfast, attend a beach party, watch cultural dance performances, or do some dancing of your own. The whole week is a beautiful mix of local culture and the Irish heritage, celebrated through great food, island fun, and cultural demonstrations.
Savannah, Georgia
Savannah takes its St. Patrick's Day pretty seriously. Savannah starts early with a Greening of The Fountain ceremony that results in every fountain in the city being dyed green. They also have a traditional Celtic Cross Ceremony. During the week, you can see live music and participate in the Shamrock Fun Run, all leading up to the parade on the 17th. Savannah's weather during March is just a bonus–it's generally in the 70′s and sunny, which is perfect drinking and parade weather.
Seattle, Washington
Celebrate all week long with "Irish Week" in Seattle. Try out your culinary skills by entering the Irish soda bread contest, or maybe just check it out for some tasty treats. You can get psyched up early with the Green Stripe Laying mini-parade, which marks the route for the main event, the Irish flag raising followed by the big parade on the 12th.
Butte, Montana
Butte is often called "Ireland's Fifth Province." This town is full of Irish descendants who still love to honor their heritage. The St. Patrick's Day celebration is stretches out over several weeks with lots of traditional Celtic and Gaelic entertainment, but of course the day of the parade is the main event. Shuttles from all over the state of Montana bring people to Butte to see the parade, drink green beer, and celebrate.