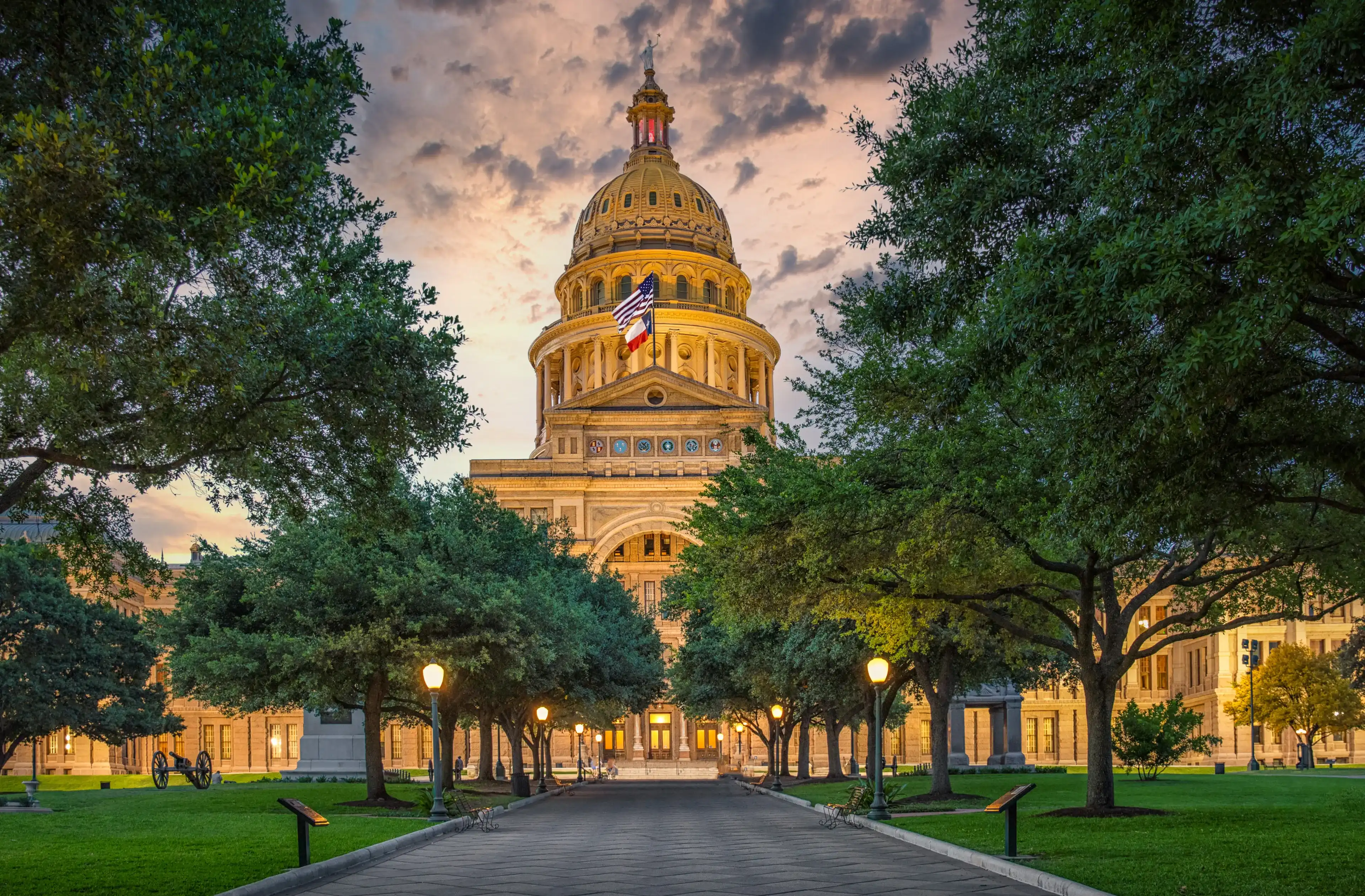 Browse for hotels in Texas
Input your intended stay dates to uncover the newest prices and special bargains for Texas accommodations.
Welcome to Texas, the Lone Star State! As you make your way through this vast and diverse region, you'll find a wide array of hotels that cater to every traveler's needs. From luxurious resorts in Houston to charming bed and breakfasts in Austin, you'll never be too far away from a comfortable place to rest your weary bones.
Speaking of bones, did you know that Texas was once home to fearsome T-Rex dinosaurs? Imagine staying in a hotel that's nestled in the heart of dinosaur country, where you can dig up fossils and learn about these ancient creatures. Or maybe you'd prefer to stay in a hotel that's shaped like a giant cowboy hat, complete with a rodeo-themed lobby and live country music performances. Yee-haw!
And let's not forget about the food! Texas is famous for its mouthwatering barbecue, so why not stay in a hotel that offers a Texas-sized buffet of smoked meats and all the fixings? You can feast like a king and then relax in a cozy room that's decorated with cowboy boots and cowboy hats.
Whether you're a history buff, a nature lover, or a foodie, Texas has something for everyone. So pack your bags, book your hotel, and get ready for an unforgettable adventure in the Lone Star State. And remember, everything is bigger in Texas, including the hospitality!