Calling all travelers! Are you ready for an adventure in the charming unincorporated community of Cedar Creek, Texas? Located just 11 miles west of Bastrop, Cedar Creek is the perfect destination for those seeking a peaceful retreat in the heart of nature. Nestled along the Colorado River, this delightful town offers a variety of activities for all to enjoy.
One gem not to be missed is the 405-acre Hyatt Regency Lost Pines Resort, a luxurious hotel that will provide you with the ultimate relaxation experience. Picture yourself lounging by the pool, sipping on a refreshing cocktail, and taking in the stunning views of the surrounding countryside. Whether you're in the mood for a nature hike, a game of golf, or a pampering spa treatment, this resort has got you covered.
If you're looking to explore the local history and culture, be sure to visit Cedar Creek County Park. This picturesque park features a butterfly garden, nature trails, and even historic sites. Take a leisurely stroll through the park and learn about the area's rich heritage. And after a day of exploring, head to one of the charming local restaurants for a delicious meal made with love.
So pack your bags and get ready for an unforgettable stay in Cedar Creek. With its luxurious hotels, breathtaking natural beauty, and rich history, this hidden gem is the perfect destination for travelers seeking a unique and memorable experience. Make sure to book your stay at one of the fabulous hotels in the area and get ready to create memories that will last a lifetime.
Best Hotels in Cedar Creek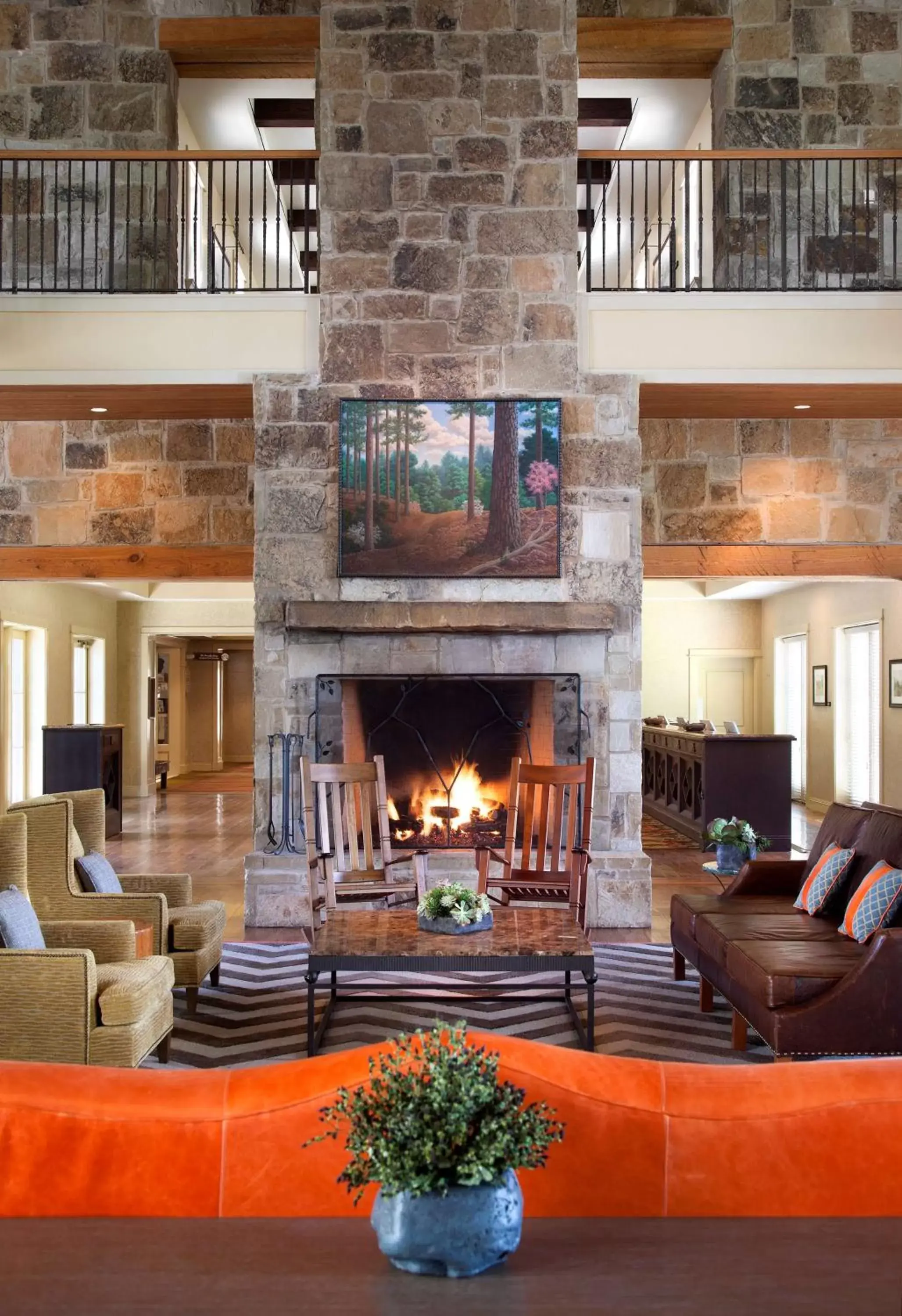 Hyatt Regency Lost Pines Resort and Spa
Water park
Spa/Wellness packages
Outdoor swimming pool
Located in the picturesque city of Cedar Creek, Texas, the Hyatt Regency Lost Pines Resort and Spa offers a truly exceptional experience for guests. With its 4-star rating and a range of outstanding amenities, this resort stands out among the competition. The hotel features a water park, an outdoor swimming pool with a waterslide, a hot tub, and a sauna for ultimate relaxation. Guests can also enjoy the convenience of on-site dining, a fitness center, and a golf course. Additionally, the resort offers pet-friendly accommodations and a kids' club, making it an ideal choice for families. With its stunning surroundings, luxurious amenities, and attentive service, the Hyatt Regency Lost Pines Resort and Spa sets itself apart as a top choice for travelers.
Which 4-star hotels are the most popular?
The Hyatt Regency Lost Pines Resort and Spa is one of the most popular 4-star hotels in Cedar Creek city. With prices starting from $299 per night, it offers luxurious accommodations and a range of amenities for guests to enjoy. The hotel is located 6.2mi from the city center, providing a peaceful and serene environment surrounded by nature.
One of the standout features of the Hyatt Regency Lost Pines Resort and Spa is its water park, which is available free of charge to guests. The resort also offers a range of spa and wellness packages for those looking to relax and rejuvenate during their stay. Parking is available for an additional fee, and the hotel is pet-friendly, although there are extra charges for bringing pets. Other amenities include an outdoor swimming pool, waterslide, steam room, and hot tub/jacuzzi.
Guests can enjoy a variety of activities during their stay, such as tennis on the free tennis courts, golfing on the golf course (extra charges apply), or participating in entertainment events organized by the entertainment staff. The hotel also offers a kids' club and playground for younger guests. Dining options are plentiful, with an on-site restaurant, bar, coffee house, and snack bar. Room service is available, and guests can enjoy their meals on the sun deck or in the picnic area. Overall, the Hyatt Regency Lost Pines Resort and Spa offers a wide range of amenities and activities for guests of all ages, making it a popular choice among travelers visiting Cedar Creek city.
Frequently Asked Questions
What is the lowest price of hotels in Cedar Creek?
Looking for a great deal on hotels in Cedar Creek? Look no further! The Hyatt Regency Lost Pines Resort and Spa has got you covered with prices starting from just $521. So why wait? Book your stay now and experience the perfect blend of luxury and nature in Cedar Creek.
What is the average price of hotels in Cedar Creek?
Looking to indulge in luxurious accommodations in Cedar Creek? On average, 4-star hotels will cost you around $521. Treat yourself to a pampered getaway and experience the best that this charming city has to offer.
What are the best hotels in Cedar Creek center?
According to the data provided, the most popular hotels in Cedar Creek center are the Cedar Creek Inn and the Redwood Lodge. These hotels offer luxurious accommodation and amenities that cater to the needs of travelers. Whether you're seeking a cozy ambiance or a rustic retreat, these hotels will surely enhance your stay in Cedar Creek center.