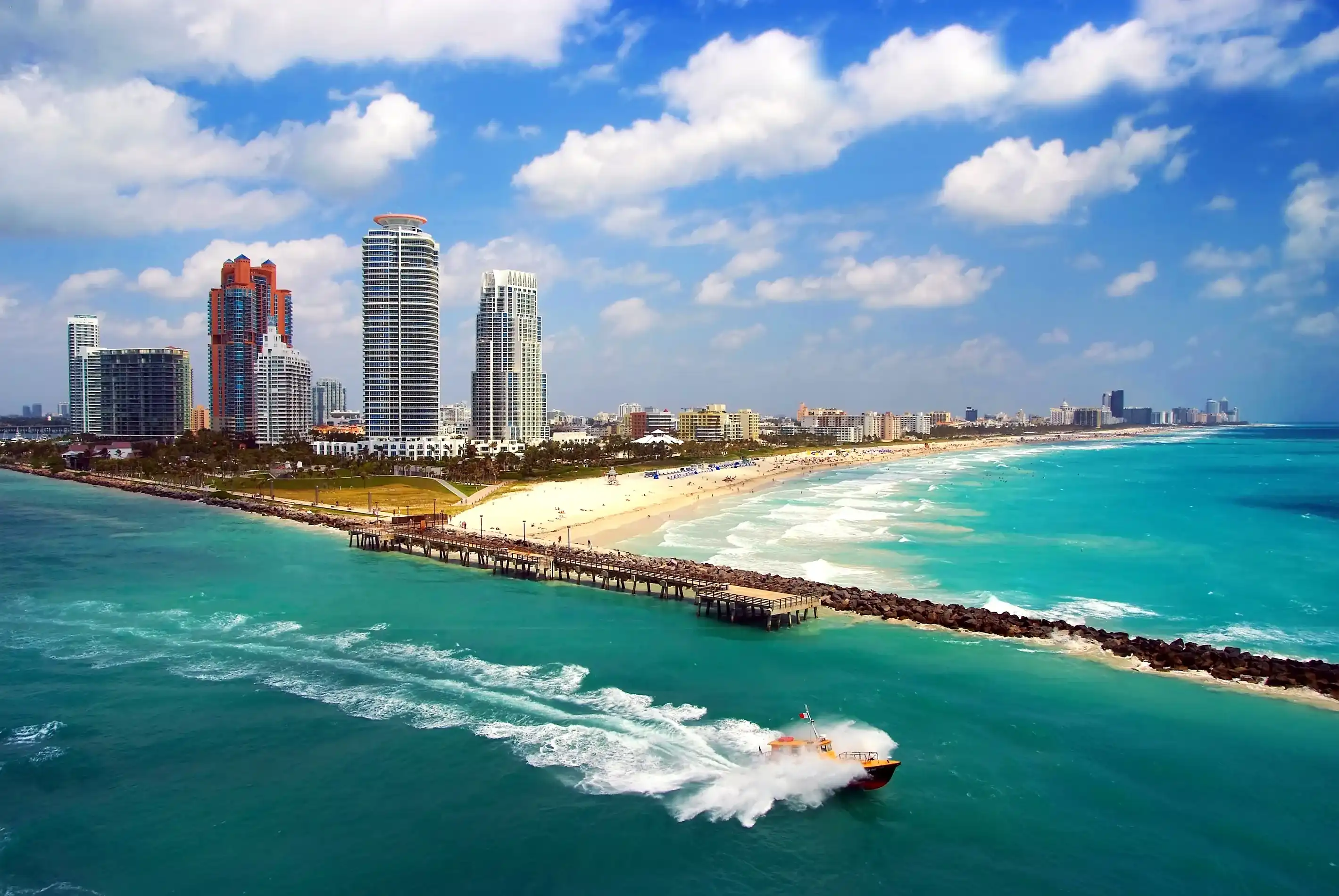 Discover hotels in Florida
Type in your dates to get the most current pricing and special offers for hotels in Florida.
Discover the Unforgettable Hotels in Florida
Looking for a vacation destination that offers stunning beaches, amusement parks, and a vibrant nightlife? Look no further than Florida, the Sunshine State! This southeastern gem is home to some of the most luxurious and unforgettable hotels in the region. Whether you're seeking a relaxing beachfront resort or a lively hotel in the heart of the city, Florida has it all.
If you're a fan of the beach, you can't miss the beach resorts in Florida. Imagine waking up to the sound of crashing waves, sipping your morning coffee on your private balcony overlooking the ocean, and spending the day soaking up the sun on soft, sandy beaches. From Miami Beach with its trendy vibes to Clearwater Beach with its pristine shores, there's a beach resort for every traveler's taste.
For thrill-seekers and families, Florida's amusement park hotels are a dream come true. Stay at a hotel just steps away from the iconic Walt Disney World or enjoy the wizarding world of Harry Potter at Universal Orlando. These hotels offer convenient access to the parks, along with themed rooms, poolside entertainment, and dining options that are sure to satisfy even the pickiest eaters.
And let's not forget about the vibrant nightlife in Florida! Stay at a trendy boutique hotel in Miami's famed South Beach, where you can party the night away at top-notch nightclubs and enjoy world-class dining. Or, opt for a hotel in downtown Orlando, where you can explore the city's thriving music scene and eclectic bars.
No matter where you choose to stay in Florida, one thing is for sure: you'll never be bored. With its stunning beaches, world-renowned amusement parks, and vibrant nightlife, Florida is a traveler's paradise. So, book your hotel and get ready to experience the magic of the Sunshine State!