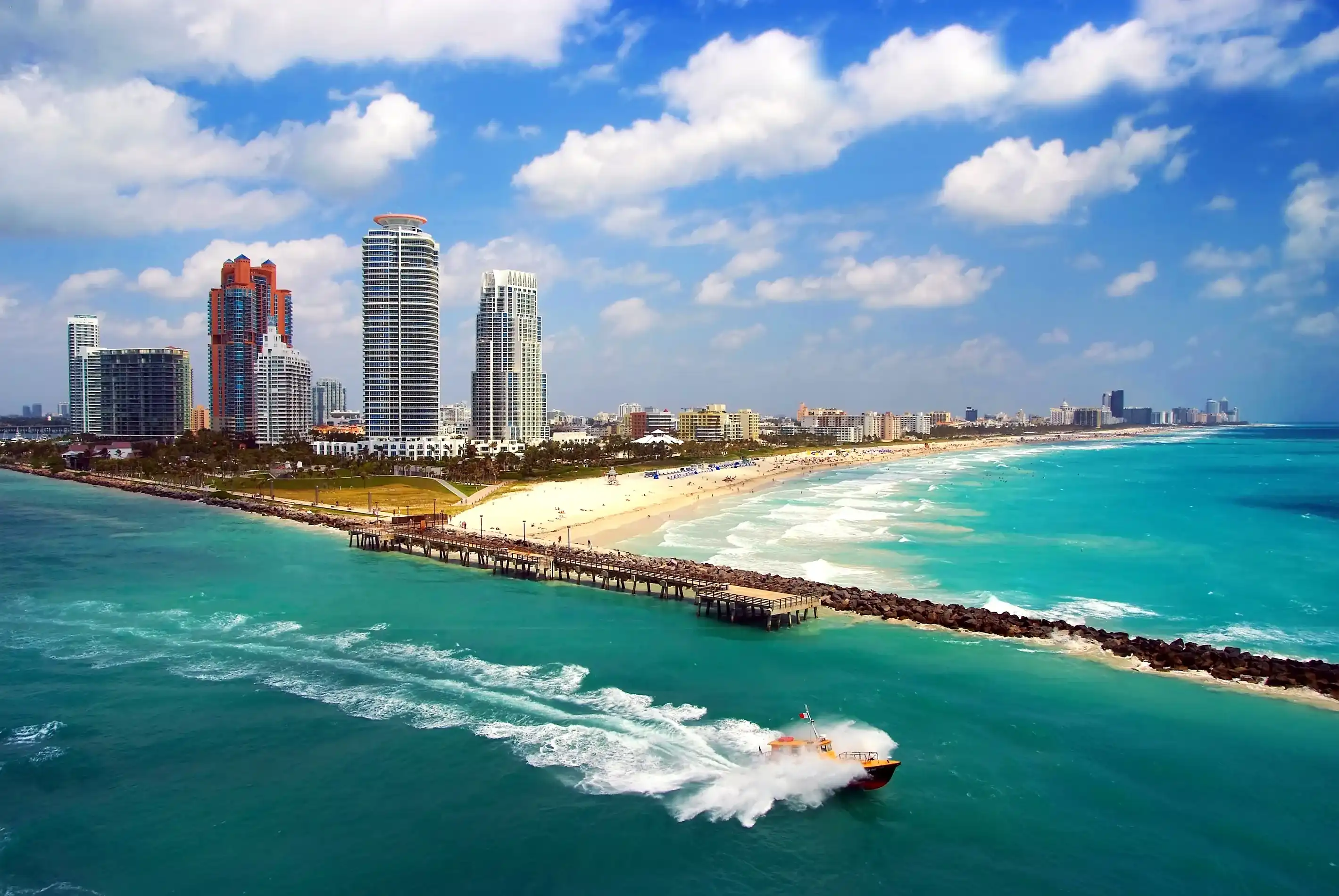 Search hotels in Davie, Florida
Provide your desired dates to access the latest pricing and special offers for hotels in Davie.
Welcome to Davie, a vibrant town in Broward County, Florida, where history meets modernity and Western charm blends with metropolitan flair. With a population of over 110,000, Davie is the largest town in Florida, offering a unique blend of natural beauty and exciting attractions. As you explore Davie, you'll discover a rich history, with ranches and Western establishments scattered throughout the town. Horseback riding is a common activity, allowing you to immerse yourself in the town's cowboy culture.
Notable points of interest include the Bergeron Rodeo Grounds, where you can witness thrilling rodeo events, and the Old Davie School, a historic gem that takes you back in time. Nature lovers will be enchanted by the Long Key Natural Area & Nature Center, offering stunning landscapes and opportunities for outdoor adventures. For football enthusiasts, a visit to the Miami Dolphins Training Facility is a must. And don't forget to explore the beautiful Flamingo Gardens, a botanical garden and wildlife sanctuary that will captivate your senses.
When it comes to accommodation, Davie has a range of hotels that cater to every traveler's needs. Whether you're seeking a luxurious retreat or a budget-friendly stay, you'll find the perfect hotel for your stay. From cozy boutique hotels with personalized service to well-known chains that offer comfort and convenience, the options are endless. So, why not saddle up and embark on your Davie adventure? With its vibrant culture, natural beauty, and wide range of amenities, Davie is the perfect destination for a memorable vacation. Book your stay today and experience the best of what this charming town has to offer.
Best Hotels in Davie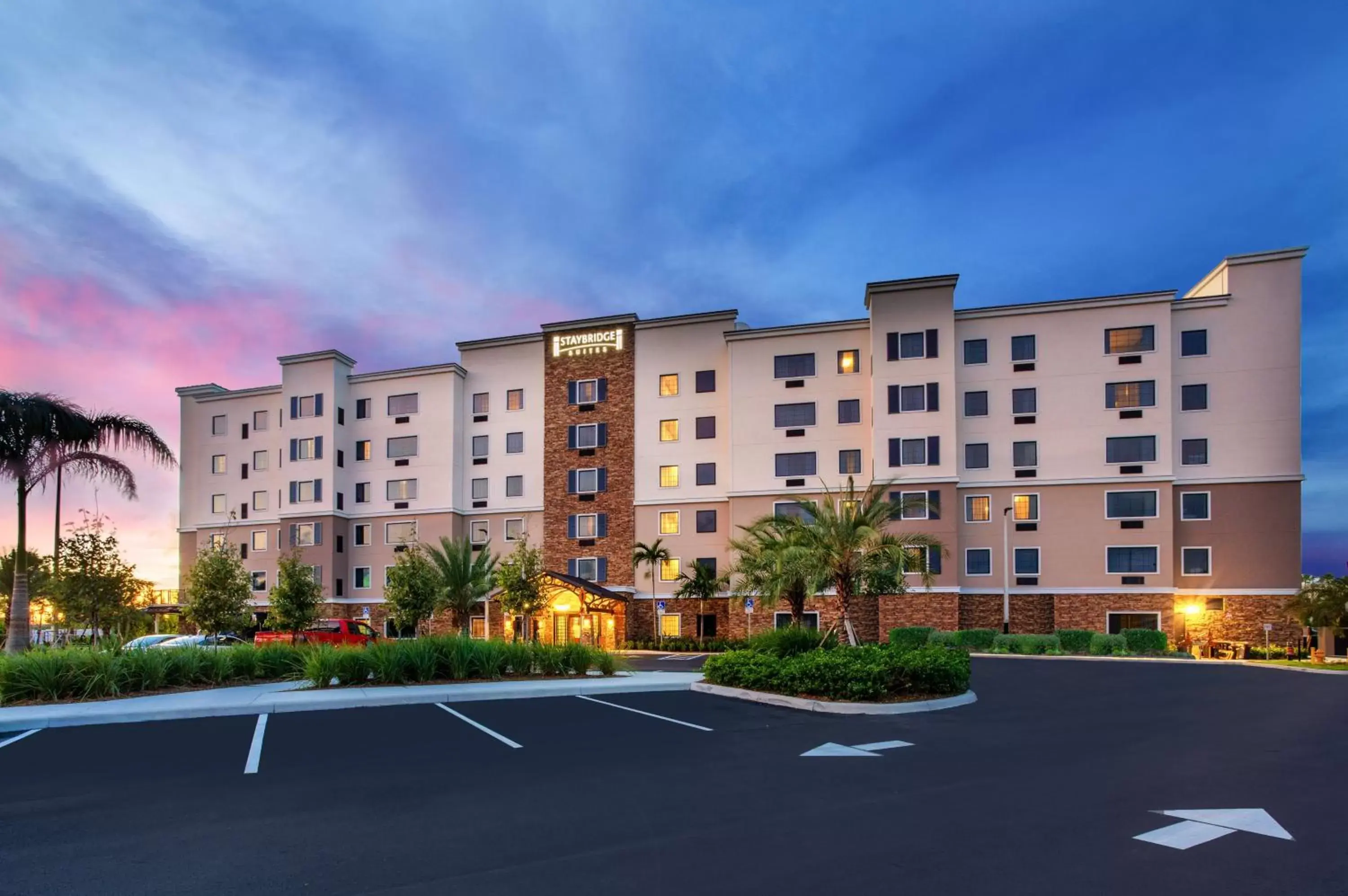 Staybridge Suites - Fort Lauderdale Airport - West in Davie, Florida is the perfect choice for your stay. With its convenient location just 1.3mi from the city center, you'll have easy access to all the attractions and amenities of Davie. This 3-star hotel offers a range of fantastic amenities, including a pet-friendly policy (with extra charges), an outdoor swimming pool, and air conditioning for your comfort. Start your day off right with a complimentary breakfast, and enjoy other amenities such as a TV, refrigerator, coffee machine, and microwave in your well-appointed room.
Which 3-star hotels are the most popular?
Staybridge Suites - Fort Lauderdale Airport - West is a popular 3-star hotel in Davie city. With prices starting from $249, it offers an affordable stay for travelers. The hotel is conveniently located just 1.3mi away from the city center, making it easily accessible for guests.
One of the standout features of this hotel is the breakfast that is offered to guests. Starting your day with a delicious meal is a great way to kickstart your exploration of Davie. The hotel also takes pride in being pet friendly, with additional charges for bringing your furry friends along.
The hotel provides a range of amenities to ensure a comfortable stay. These include an outdoor swimming pool, air conditioning, and private bathrooms. The rooms are well-equipped with features such as comfortable beds, TVs, refrigerators, coffee machines, and microwaves. Other amenities such as wake-up service, ironing facilities, and hairdryers are also provided for the convenience of guests. With these amenities, Staybridge Suites - Fort Lauderdale Airport - West offers a pleasant and enjoyable stay for travelers visiting Davie city.
Frequently Asked Questions
What is the lowest price of hotels in Davie?
The lowest price of hotels in Davie is $249. One great option is the Staybridge Suites - Fort Lauderdale Airport - West, an IHG Hotel, where prices start from $249. It's an excellent choice for travelers as they also offer breakfast. So for an affordable stay with a delicious morning meal, this hotel is a top pick in Davie!
What is the average price of hotels in Davie?
The average price of hotels in Davie is $249 for 3-star accommodations. This means that travelers can find comfortable and affordable options in the area without breaking the bank. Whether you're in town for business or leisure, Davie offers a range of hotels to suit your needs at an average price that won't weigh you down.
What are the best hotels in Davie center?
If you're looking for a popular and convenient hotel in the center of Davie, look no further than Staybridge Suites. Located on Griffin Road, this IHG hotel offers comfortable accommodations starting at $249. Plus, you'll be able to start your day off right with a delicious breakfast included.