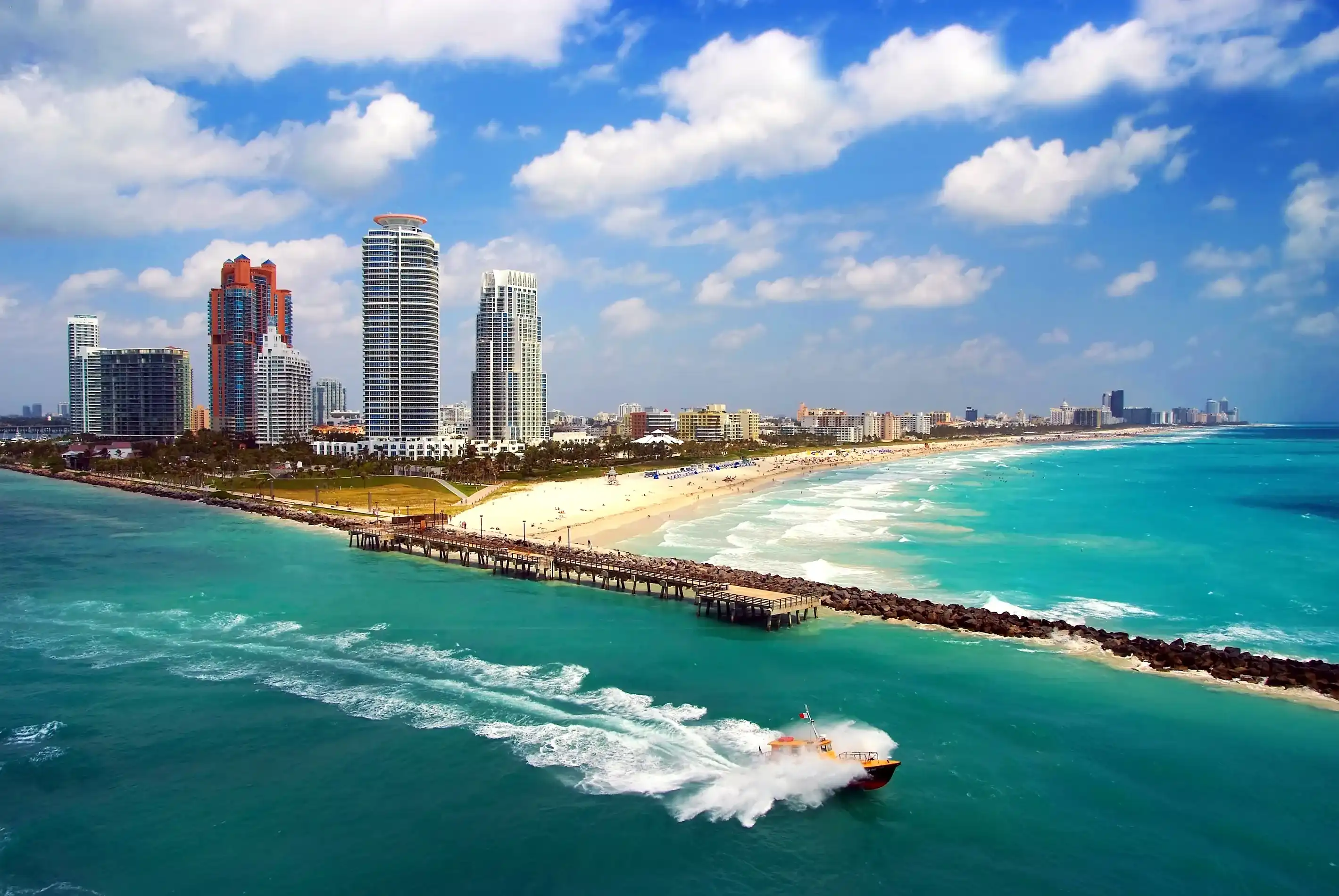 Choose hotels in Lake Worth, Florida
Submit your dates to view the latest costs and special promotions for accommodations in Lake Worth.
Welcome to Lake Worth, the perfect destination for a fun-filled getaway! This charming city, named after its beautiful recreational lake, offers a variety of exciting activities and attractions. Whether you're a fan of water sports, fishing, or simply relaxing by the lake, Lake Worth has it all. And when it comes to accommodation, our hotels are ready to make your stay one to remember.
Nestled in the heart of this vibrant city, our hotels offer a comfortable and convenient base for your adventures. From luxurious resorts with breathtaking views of Lake Worth to cozy boutique hotels with personalized service, you can find the perfect place to rest your head after a day of exploring. Imagine waking up to the sound of birds chirping and the gentle breeze from the lake – a true oasis for any traveler.
In addition to its natural beauty, Lake Worth also boasts a thriving arts and cultural scene. Take a stroll through the city and you'll discover art galleries, theaters, and music venues, all within walking distance from our hotels. And when hunger strikes, you'll be delighted by the diverse culinary options available, offering everything from mouthwatering seafood to hearty Texan barbecue.
So pack your bags and get ready to experience the best of Lake Worth. Our hotels are eagerly awaiting your arrival, ready to provide you with a memorable stay. Whether you're a nature enthusiast, an art lover, or simply seeking a relaxing getaway, Lake Worth has something to cater to every traveler's tastes. Book your stay today and get ready for an unforgettable adventure!
Best Hotels in Lake Worth
Which 3-star hotels are the most popular?
Lake Worth city offers a range of popular 3-star hotels that cater to different travelers' needs. Palm Beach Waterfront Condos - Full Kitchens! is a top choice for those looking for a comfortable stay with all the necessary amenities. The hotel offers pet-friendly accommodations and an outdoor swimming pool. With its beach umbrellas and chairs, guests can relax by the river view and enjoy a picnic area or a sun deck. The hotel also provides free Wi-Fi, private parking, and a fully equipped kitchen in each room.
For travelers seeking a hotel with a convenient location, Hampton Inn West Palm Beach-Lake Worth-Turnpike is an excellent option. This hotel is just a short distance from the city center, making it easy for guests to access Lake Worth's attractions. The hotel offers a complimentary breakfast to start the day right. Additional amenities include a free parking facility, pet-friendly rooms, and an outdoor swimming pool. Fitness enthusiasts can also enjoy the free fitness center. The rooms feature comfortable beds, air conditioning, and private bathrooms, ensuring a pleasant stay for all guests.
For a cozy and charming experience, Sabal Palm House Bed and Breakfast is a popular choice among visitors to Lake Worth. This adults-only bed and breakfast provide a peaceful environment for guests. The accommodation includes a complimentary breakfast each morning, allowing guests to start their day with delicious meals. The rooms feature amenities such as a spa tub, private entrances, and beach umbrellas and chairs. Desirable features like a hot tub, garden, terrace, and patio provide a serene atmosphere for relaxation. Additionally, the hotel offers free parking, pet-friendly rooms, and a kitchenette for guests' convenience.
Frequently Asked Questions
What is the lowest price of hotels in Lake Worth?
The lowest price of hotels in Lake Worth is $184, with the White Horse Motel being the most budget-friendly option. However, if you're willing to spend a bit more, you could consider the Sunny Palms Inn starting at $197. For those seeking a cozy experience, the Sabal Palm House Bed and Breakfast is available for a slightly higher price starting from $259, and they even offer breakfast.
What is the average price of hotels in Lake Worth?
Did you know that the average price of hotels in picturesque Lake Worth is $372? Whether you're after a cozy boutique stay or a luxurious waterfront resort, expect to find a range of delightful options to suit your taste and budget. So go ahead and plan your dream getaway to this charming Florida destination without breaking the bank!
What are the best hotels in Lake Worth center?
Show more