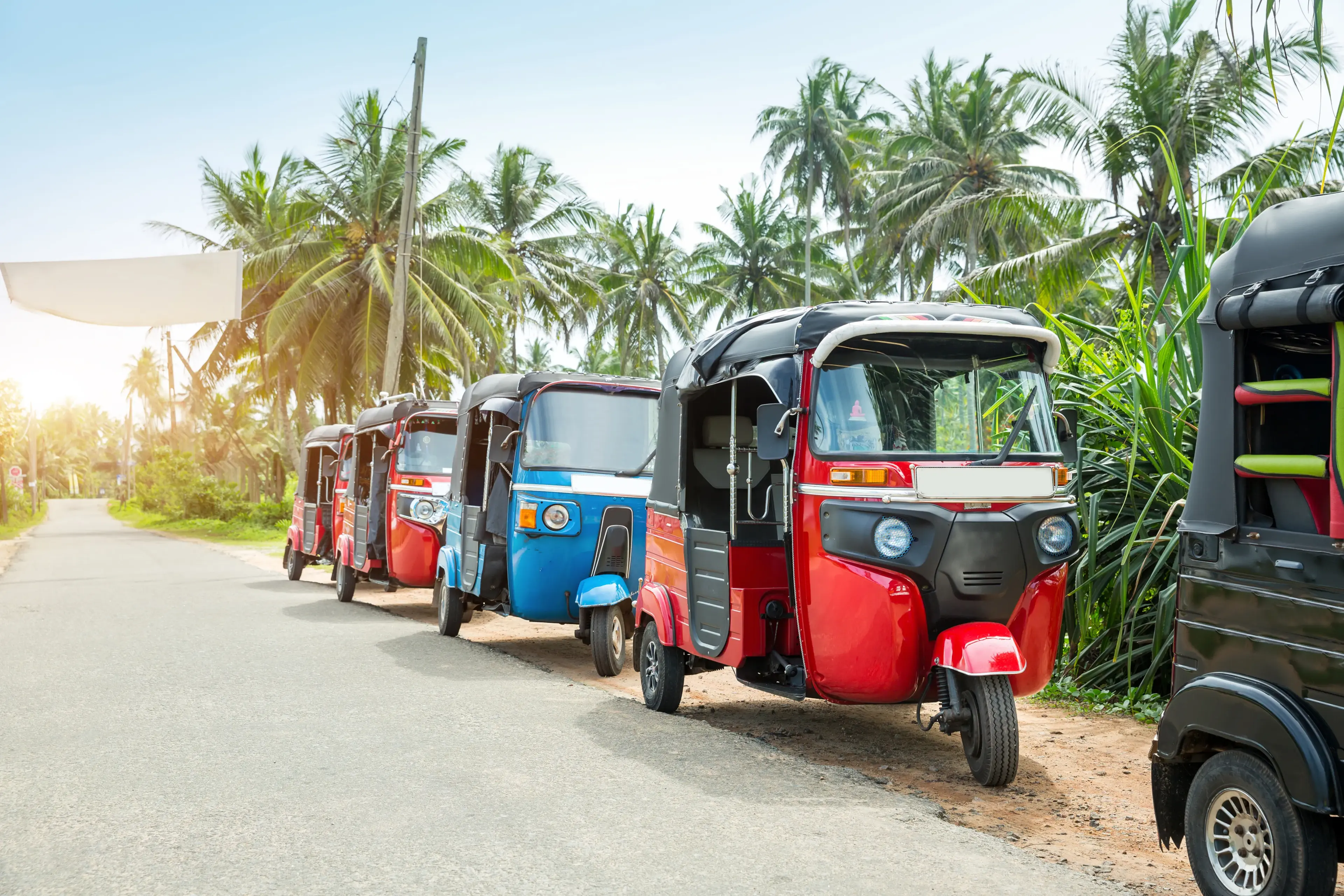 Visitors' Guide to Sri Lanka
Nomad_Soul / Shutterstock
Sri Lanka is becoming more and more popular as a vacation destination— I was over there in July and it was clear why. Whether it's beaches, temples, architecture, history or animals you are after, Sri Lanka has got it all. Here is my guide to experiencing it all based on my own travels plus advice from locals and other travelers.
Want beaches and architecture?
Go to Galle. I've been to Galle many times and I love it. Inside the Dutch Fort is what really draws the crowds with old Dutch buildings—which can be found throughout the town—the beaches, and the ramparts. I would recommend starting early in the day and hitting the beach for a cool morning swim, and then exploring the town before it gets too hot. And make sure you explore the ramparts around sunset; they are very picturesque. The Galle International Cricket Ground is located right near the fort, so if you're a cricket fan you may even catch a game. Another advantage of Galle, aside from being a totally relaxed, close-knit town, is its proximity to other beach towns such as Hikkaduwa.
My cousins, who live in Sri Lanka, highly recommend visiting Trincomalee, which is towards the north of the country, as it is home to some beautiful pristine beaches with clear blue waters.
Where to stay? I stayed at guest house Beach Haven, and yes I may be recommending it because it is run by my aunt and grandmother, but it is highly recommend by both Lonely Plant and Rough Guide. And I would suggest you stay at a guest house at least once while over there because you get to see Sri Lankan family life first hand as well as meet other tourists.
Want Temples?
Go to Kandy. We went to many temples while we were in Sri Lanka, but I would recommend going to Kandy which is the home of the Temple of the Tooth. The temple is beautiful and surrounded by a moat, and is especially breathtaking at night when it is lit up. To add to the beauty, it is located alongside a lake. But be warned they are very strict about what you wear to the temple; be sure you are wearing something that goes past your knees and is sleeved, otherwise you may not be able to go in.
Where to stay: We stayed at Hotel Thilanka, the hotel is lovely and is located above Kandy so it has a very impressive view. But my favorite thing about the hotel is that early in the morning, monkeys come out from the forests onto the grounds of the hotel and you are able to feed them.
A bit of history and culture?
For a dose of history, go to Sigiriya, an ancient fortress which is popular for its ancient paintings on the rock walls. Climbing up the 1200 steps is difficult, but once you get up there you are rewarded with the view of the surrounding forests and the remains of the palace. To make the climb more pleasant, go early in the day before the sun heats up the rock.
Animals?
I would highly recommend visiting the Pinnawella Elephant orphanage. Baby elephant feedings are three times a day, and although this is cute to see, the highlight was afterward when we went to the area where the whole herd of elephants were. It was so amazing to see that many elephants close up against the backdrop of lush forests. The herd leaves for the river in the morning and again in the afternoon—make sure you catch this as you get to watch them as they bathe.
A place where you will be guaranteed to see all kinds of animals is Dehiwala Zoo. The zoo is large and it takes a few hours to see everything. There a few animal shows as well.
One place which is on my wish list to go to next time is Yala National Park. At the park, visitors are able to go on safari and may even spot a few leopards!