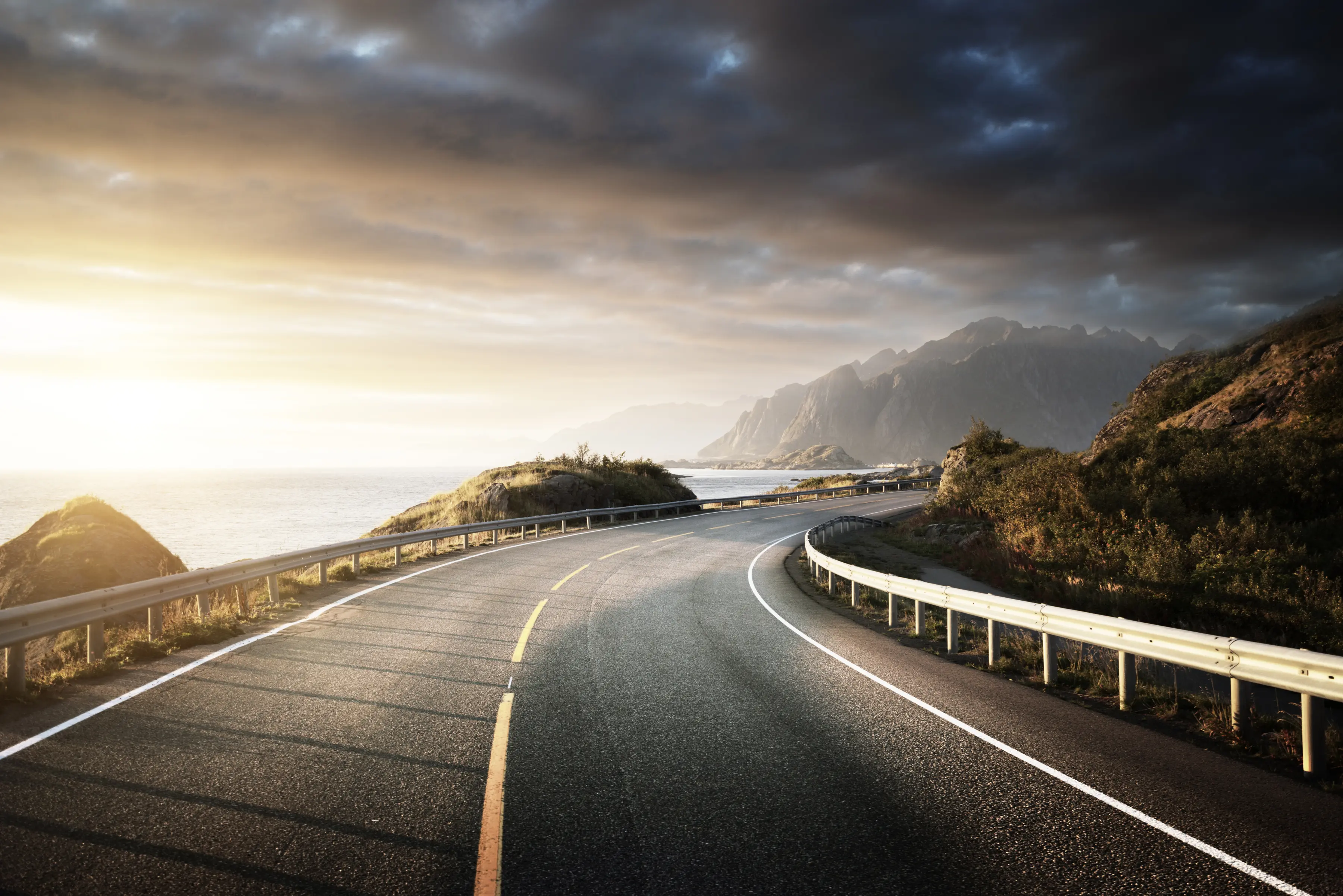 The Outback by Chopper, by Hog, and by Train
Iakov Kalinin / Shutterstock
Any way you go, traversing Australia's Outback is remarkable. But why settle for pedestrian planes and cars, when you can experience the ultimate "Thrill of the Outback." Here are 3 ways to really live up a journey to Uluru (Ayers Rock):
Aboard a Train
Not some ordinary train, The Ghan follows the original route carved through the desert by Afghan caravaneers astride their camels. This famous train, taking passengers from Adelaide to Alice Springs to Darwin, is luxurious. Even the non-cabin Red Class offers showers, fresh towels and dining car access.
I'm a train lover and this is one of the best I've been on – truly an experience to savor. I spent hours looking out the window and was rewarded with seeing wild horses drinking from a billabong, desert rivers overflowing, and the most amazing sunrise I've ever seen.
In a Chopper
Upon arriving at the Yulara resort airport, I headed straight to the helicopter tour desk and booked my flight. Luckily I scored a seat on the last chopper out that day. We flew over both Uluru and Kata Tju?a (The Olgas), a lesser known, but equally impressive collection of 36 steep-sided domes made of the same famous red rock.
The weather was particularly fine after the rains turned the "Red Center" a magnificent green. As we swooped down, we spotted wild camels feasting on the leaves of the thriving bush. We could see for miles – literally! Nothing beats a bird's eye view!
On a Hog
Nothing except a view from the back of a Harley Davidson — Oh yeah! In the pre-dawn darkness, I donned a leather jacket, a helmet and hopped on back of my buddy Arnold's brand new, shiny blue bike.
I have to say my sunrise motorcycle ride around Uluru was my #1 experience in Australia. The wide open road, the endless sky, first filled with stars, then a brilliant orange sherbet sun, and that massive red rock. Wow!
One advantage of seeing the rock from afar, instead of close up, is the respect given to the local indigenous culture. Each time a person climbs Uluru it pains and disrespects this Aboriginal icon. Viewing a great natural treasure from a respectful distance allows you to experience the rock's majesty without treading on its mystical roots.
I was only in the vicinity of Uluru for 18 hours, but I definitely think I made the most of my short time. I got to see the rock from every angle, experience the enormity of an Aboriginal sacred space, and feel the wind in my hair. When you visit Uluru be sure and feel the wind in your hair too!
Erin Michelson is a social entrepreneur and world traveler. A self-styled Adventure Philanthropist, Erin is embarking on a 2-year global giving adventure called Erin Goes Global. Starting in Fiji on New Year's Day 2011, Erin Michelson will travel to more than 70 counties on 7 continents during 2011-2012. Along the way, Erin will be volunteering with global non-profit organizations, including building wells in Uganda and tutoring young girls in Bangladeshi boat villages. She's donated $25,000 and is holding monthly polls to see which worthy nonprofits receive the grants!