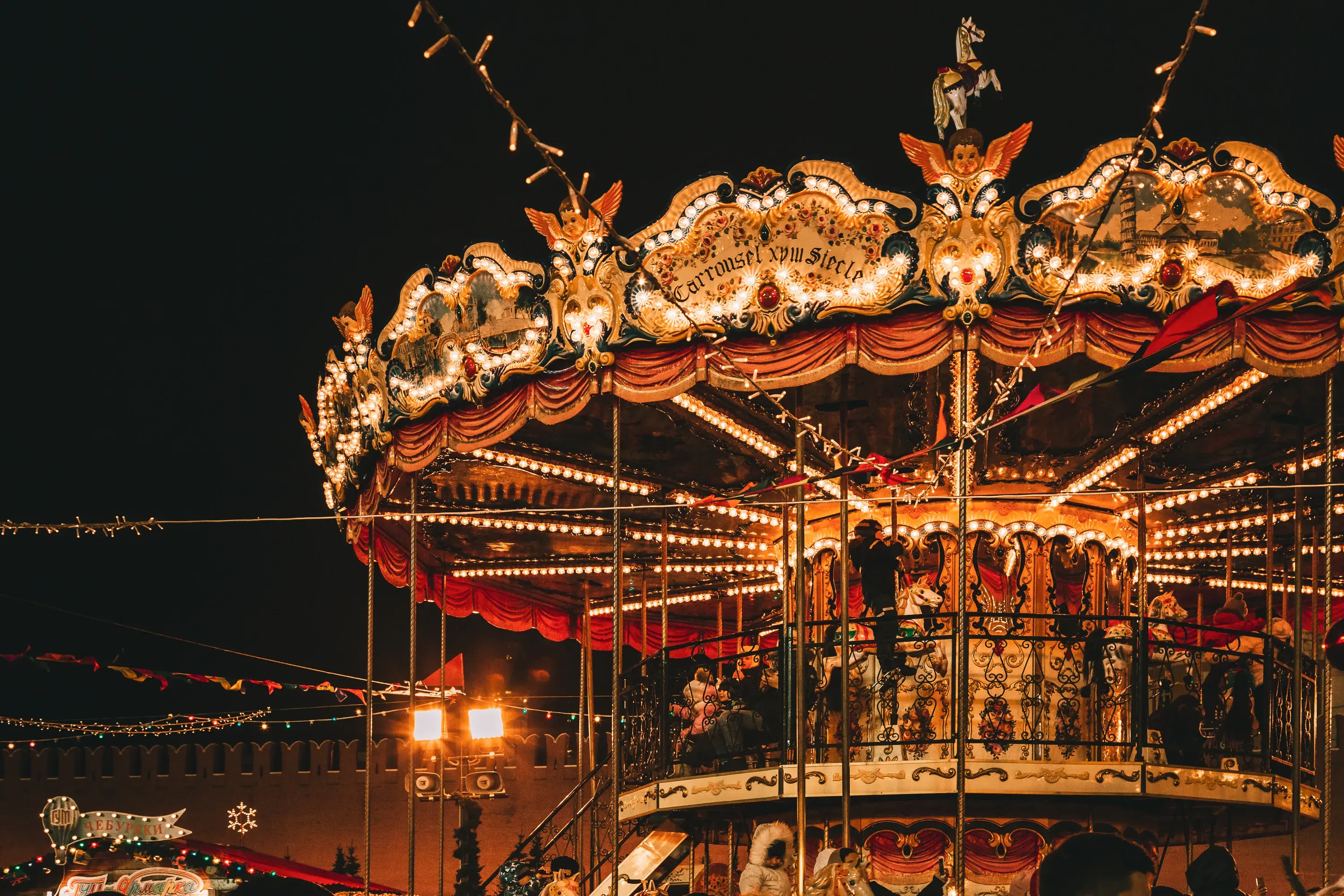 Creative Travel: A Tour of Carousels
Goncharovaia / Shutterstock
Maybe it's just me, but I always think family vacations are more fun when they have a theme. Now, this theme can vary from one vacation to the next. One vacation might be all about cowboys and the Wild West with a trip to Wyoming. Another might explore the colonial history of the United States and be centered around Williamsburg, Virginia. All of them have been fun, but to me, the best have been all about carousels.
Before you scoff and say that merry-go-rounds are just for kids, I urge you to think again. The best carousels are historic works of art, crafted by master workmen and artisans who paid loving attention to every detail of each merry-go-round they created. Sure, a carousel is fun for the whole family to ride, but it should also be appreciated for its historical significance and its artistry as well.
Carousels in Crescent Park
One of the best examples of a merry-go-round is found at Crescent Park in East Providence, Rhode Island. In 1895, carousel designer Charles I.D. Looff set out to build one of the grandest, and most elaborate, carousels ever crafted. With no fewer than 62 hand carved figures and 4 chariots, the carousel at Crescent Park is an admirable example of the art form as well as being a charming ride experience. Visitors truly step back in time as they board the carousel and choose a handsome steed from an impressive array of wooden-carved horses.
I can personally attest that this is easily one of the best carousels in the United States. Anyone who has ever longed to capture the brass ring has the opportunity to do so at Crescent Park. This Looff carousel is one of only 15 in the nation that actually still operates a brass ring game! The colors, the lights, the music pumped out of the original organ, all evoke an earlier period in which society's watchwords were prosperity and progress. To experience the Crescent Park Looff Carousel is to taste the past with a modern-day appreciation for the artistry and craftsmanship of a bygone era.
Pawtucket and Looff Carousels
Rhode Island boasts other great carousel experiences, and we made sure to include them on our itinerary. In Pawtucket, we found another Looff carousel, this one also circa 1895, and also an impressive example of elaborate ornamentation and singular craftsmanship. It truly boggled my mind to consider how long it must have taken Looff and his craftsmen to finish just one of the wooden figures featured on these merry-go-rounds. They were definitely not interested in anything which might be mass-produced or built along an efficient assembly line. Taste and artistry are the hallmarks of these creations – and they offer a great deal of fun as well.
Maybe everyone doesn't share my fascination with carousels, but I guarantee that if you include a historic carousel on the itinerary of one your next family vacations, you won't be disappointed. Merry-go-rounds may be nostalgic and sentimental, but they are also exciting, fascinating, and endlessly fun to explore.