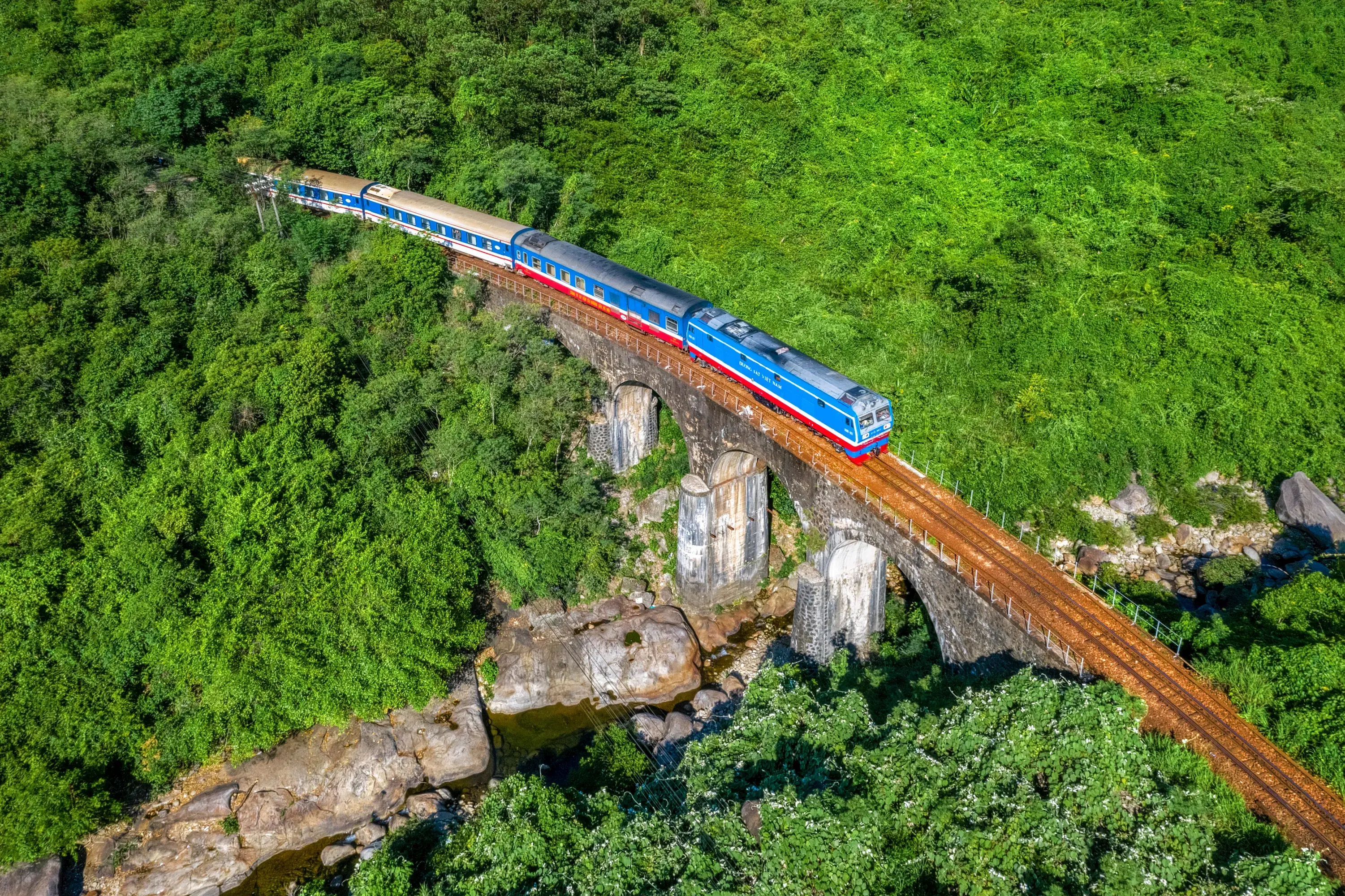 Traveling Vietnam by Train
Nguyen Quang Ngoc Tonkin / Shutterstock
One of the best ways to travel during your Vietnam holidays is by train. The line runs from North to South, near to the coast much of the time. If Vietnam is part of a wider trip including its neighbouring countries of Thailand, Cambodia and Laos you may want to plan your starting station accordingly. So, if you're crossing the border from northern Thailand, you may choose to begin in Hanoi, whereas if you're coming from Phnom Pehn, in southern Cambodia, you may choose to start in Ho Chi Mihn City (Saigon).
If you're flying straight to Vietnam it's up to you, although you should think about flying into Hanoi or Ho Chi Mihn and out of the other, else you'll have to get all the way back up or down again and you may not want to do the trip twice.
There are many places to see along the railway route in Vietnam. Within a two to three week holiday, the following would be highly recommended:
Hoi An
Hoi An is well known for its tailors. There are hundreds, if not thousands of shops with tailors ready to create whatever you fancy wearing, in a very short space of time. Many of the shops have old English clothing catalogues from which you can select something you'd like, or you can have a go at designing them yourself. You can even pick out the material you'd like used in the garments from the reels and reels of material each shop has ready. You can also have shoes designed and made here.
Aside from the tailors, the architecture is stunning, a juxtaposition of colourful French colonial buildings (many with bakeries inside) and old Vietnamese architecture. Of note is the old bridge and the Old Town is a UNESCO World Heritage site.
Hue
Hue is a beautiful town on the banks of the Perfume River. It has UNESCO World Heritage status. It is possible to have guides take you by motorbike around the various ruins. The river takes its name from the flowers which during Autumn, float down into it, giving it a perfume. As Hue is built on a river, it makes sense to include a boat trip while you are here. There are many boats with colourful carved dragons on the front with guides that will take you along the river, stopping off at pagodas and temples.
Hanoi
Hanoi is Vietnam's capital city. I thoroughly recommend a trip to see Ho Chi Mihn. Ho Chi Mihn was prime minister and later president of the Democratic Republic of Vietnam, which he formed. His embalmed body lies behind glass in a mausoleum modeled after Lenin's.
Also popular is the Vietnamese Water Puppetry show. Vietnam's grassy rice paddies are prone to flooding. The people who worked on the land historically created theatres above the water to entertain bored locals at these times. There's a theatre in Hanoi which recreates this art for interested tourists. There are many great restaurants in the city to enjoy your evening in.