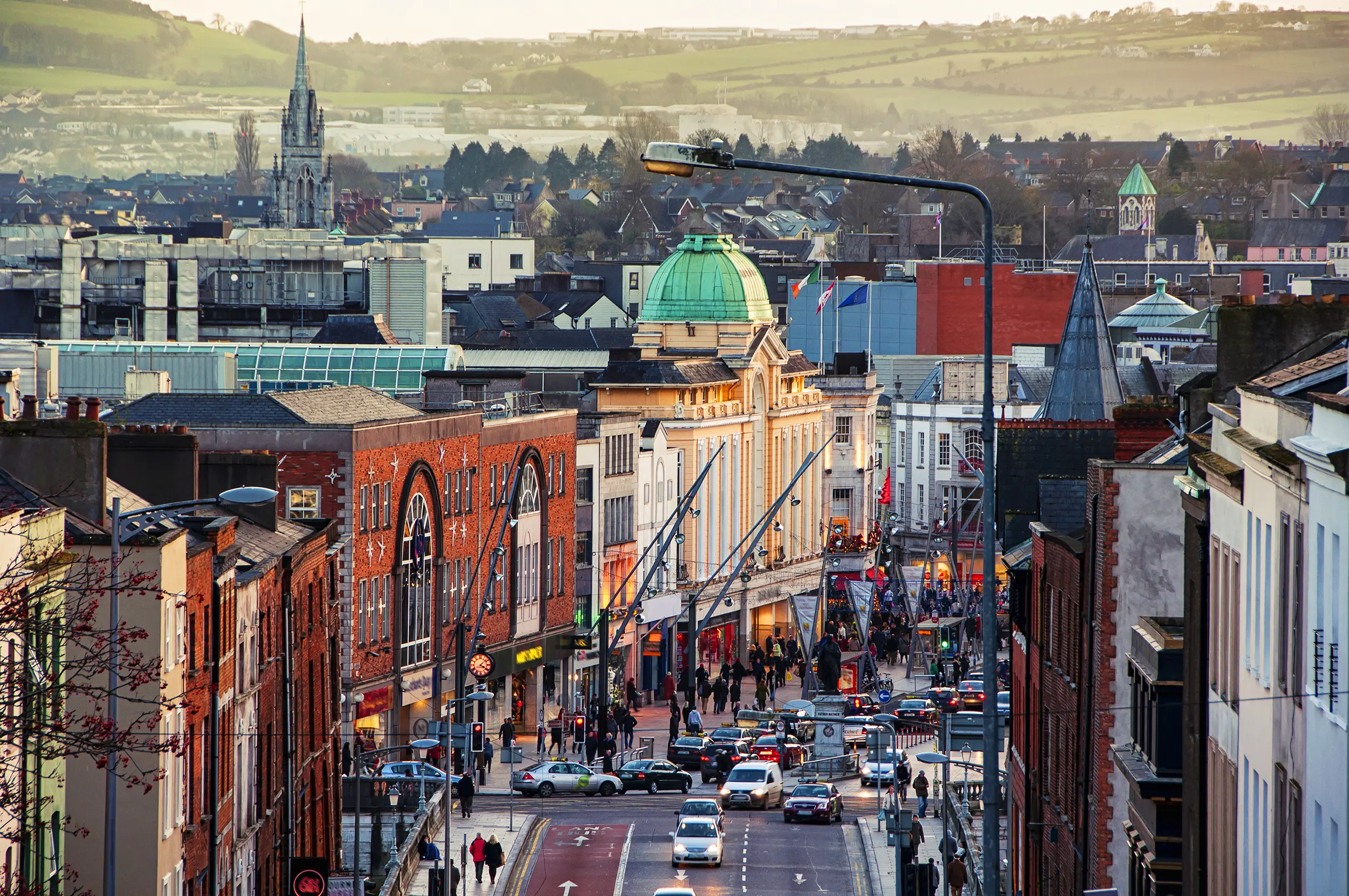 Hire a car and drive – Great drive-to destinations in Ireland
Madrugada Verde / Shutterstock
Ireland's west coast is ideal for a driving road trip as it combines scenic views and notable landmarks with charming towns and villages. Overall it's tough to find a more enjoyable and way to have a cheap holiday in Ireland in 2012.
West Cork is an ideal spot to start your road trip. Driving from Cork City, stop off in Kinsale, the beautiful sailing town, known for its fine seafood and its annual sailing regatta. Continue west and stumble upon Clonakilty, a charming, slightly bohemian, bustling regional town. Ideal for foodies, its restaurants are renowned for their local produce. Enjoy a great pub scene with various trad and rock bars. Take in the scenery of the beaches and green fields of the Mizen Peninsula, Ireland's most southerly point, passing the picturesque towns of Schull and Ballydehob.
County Kerry is an ideal driving destination. You can take in the Killarney lakes and the Beautiful Gap of Dunloe and then keep heading west to explore the beautiful Dingle Peninsula, home to some stunning beaches like Inch. If you are lucky you may spot a dolphin or two. Dingle is also a great place to stay for the nightlife. Groups of holiday makers, locals and blow-ins make for endless nights with a fun-filled atmosphere. Continue north and arrive at Ballybunion, Kerry's most famous seaside resort where you can enjoy a few rounds of golf on a world-class course
Continue north up the west coast to the Burren in County Clare. A truly unique experience and one of Ireland's six national parks, the Burren is home to magnificent tropical flora and fauna unseen in the rest of Ireland. Not too far away is the Irish surfing Mecca of Lahinch. Also home to a golf course, this seaside town is the perfect place to try out your surfing skills. The town is known for its fun atmosphere, fine restaurants and busy pubs.. Experience the majestic, unspoilt beauty of the Cliffs of Moher, one of Ireland's most popular tourist destinations and recent finalist in a New Seven Wonders of the World poll. Here, on a clear day, the panoramic views can be breath-taking.
County Galway provides many drive-to destinations. After taking in the bustling narrow cobble streets of Galway city, head out to Spiddal where the pubs and restaurants are excellent. Alternatively, keep spinning along, with low stone walls on either side of the road and arrive in Connemara, famous for its beautiful peninsula and warmer summer climate. The towns along here all have their own charms. The biggest is Clifden, home to original megalithic tombs. The beauty of this area is arguably unrivaled by anywhere else in Ireland and is the inspiration for countless poems, songs and stories.
Driving in Ireland is a fun, cheap and easy way to explore the nooks and crannies of a small country. It's also the best way to meet the locals and discover the off-the-beaten-track gems that tourists often miss. We have great deals on excellent locations all around Ireland for you to discover now. So, what are you waiting for?