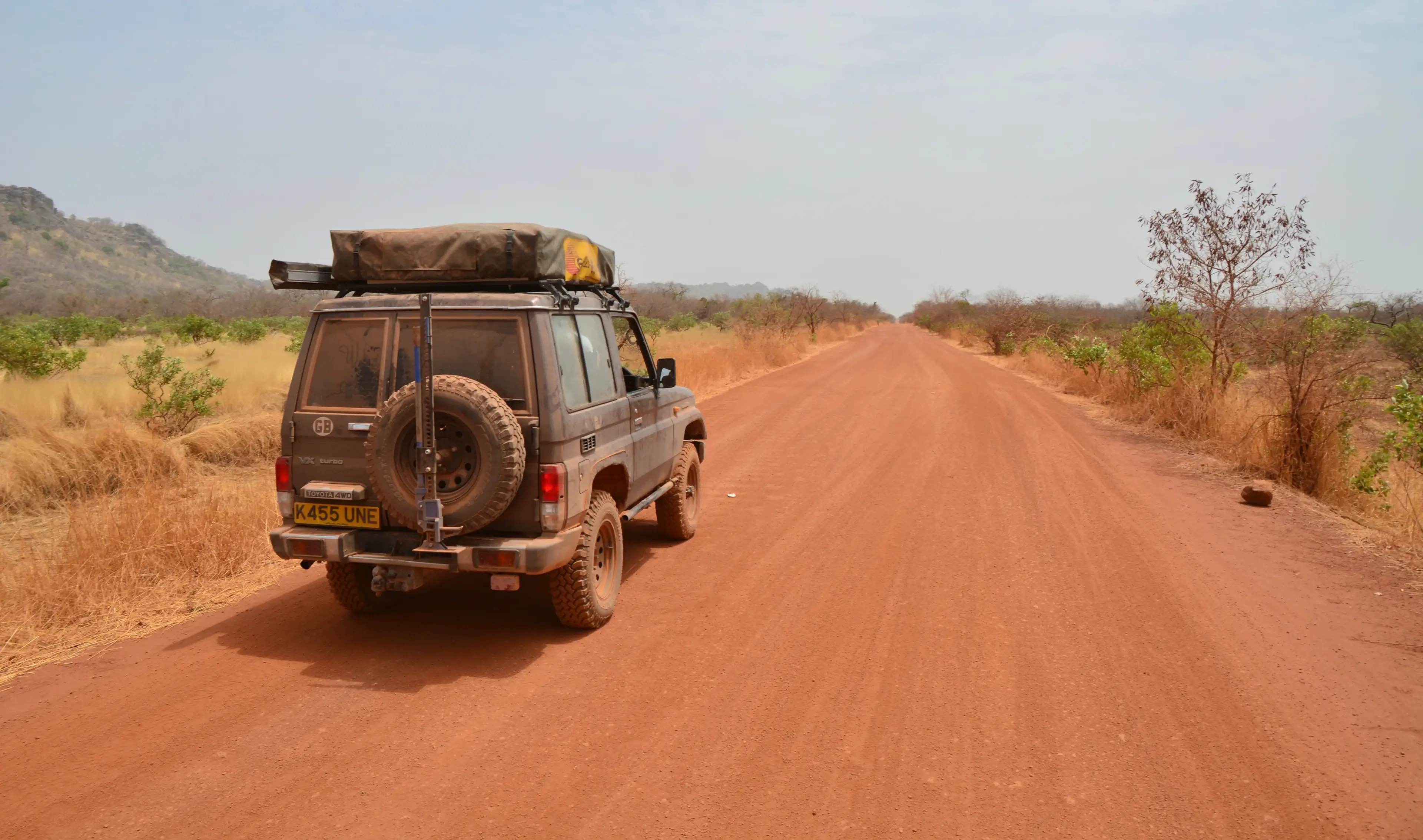 Affordable Africa: the pros & cons of overland truck tours
Marcus Stevens / Shutterstock
One of the most cost-effective ways to explore Africa is via an overland trucking tour. This all-inclusive travel option takes care of all the details for you: 3 meals a day, camping equipment and camp site fees, a guide and driver, and transportation around the region, including truck maintenance, tolls, and petrol.
Take my recent Mountain Gorilla Safari to Uganda. The 6-day tour cost me $840.00 (of this amount $510 was the entrance fee to Bwindi National Park – a non-negotiable cost for anyone who wants to visit the mountain gorillas.) So the "tour" portion was only $330.00.
To get an idea of what you get for your money, here's a quick recounting of the pros and cons of overland truck travel.
Pros – A peek at the perks:
Safety – No question here – there is safety in numbers. As a girl who spends much of my time traveling solo, I could finally relax during my two recent overland trucking expeditions. Someone else is in charge for a change and I could simply go with the flow. Nice!
Border Crossings – Crossing in a group is usually a piece of cake. You hand your passport and entry form over to the guide and s/he walks through the immigration legalities while you and your mates smoke a cigarette on the sidelines. In less than an hour, you usually have your entry stamp and are on your way.
Convenience – The logistics of traveling around Africa are daunting for the normal person. Yes, you can go high-end and book an all-inclusive resort, but for most of us, we'll need to navigate each stop individually. This legwork requires an enormous amount of time and patience.
Safari Savings – Safaris are expensive, period. Africa's national parks know that you traveled half-way around the world to see the Big Five and they charge entrance fees accordingly. In addition, many times you can't enter the park without a local guide, a 4WD car and driver. Going on a pre-arranged group tour is much cheaper than hiring locally.
Camaraderie – I'm still in contact with many of the friends I made on my recent overland excursions. Just think about it – all of you have signed up for 20+ days of outdoor adventure in the heart of Africa. You have a LOT in common with these people!
Cons – And the downside of overlanding:
Less Local Contact – On an overland truck you're more removed that if you'd take local public transportation options. The way to counter this is to take advantage of community activities like volunteering and to patronize local eating establishments and markets.
Long Rides – If you're covering vast distances you'll have your share of 8-12 hour days in the truck. That said, I'd take a 10-hour day in a comfy truck over an 8-hour day crowded in a local matatu any day of the week!
Strong Personalities – After more than a week on a truck some of your best friends' most endearing personality traits will become worn. Your iPod and a pair of ear plugs will go a long way toward maintaining sanity.
Overland Trucking – A *BIG* Bargain
Not included in the costs is a suggested tip for the driver and the guide – usually about $2 / $5 a day respectively. There's also the price of your own alcohol / snack consumption. For me this was a 6-pack of beer and a small bottle of whiskey (a nip at night is always welcome while camping!).
All told, my 6-day mountain gorilla safari including tips and refreshments came to $390.00. Any way you slice it, a huge bargain at $65 a day!
Erin Michelson is a social entrepreneur and world traveler. A self-styled Adventure Philanthropist, Erin is embarking on a 2-year global giving adventure called Erin Goes Global. Starting in Fiji on New Year's Day 2011, Erin Michelson will travel to more than 70 counties on 7 continents during 2011-2012. Along the way, Erin will be volunteering with global non-profit organizations, including building wells in Uganda and tutoring young girls in Bangladeshi boat villages. She's donated $25,000 and is holding monthly polls to see which worthy nonprofits receive the grants!