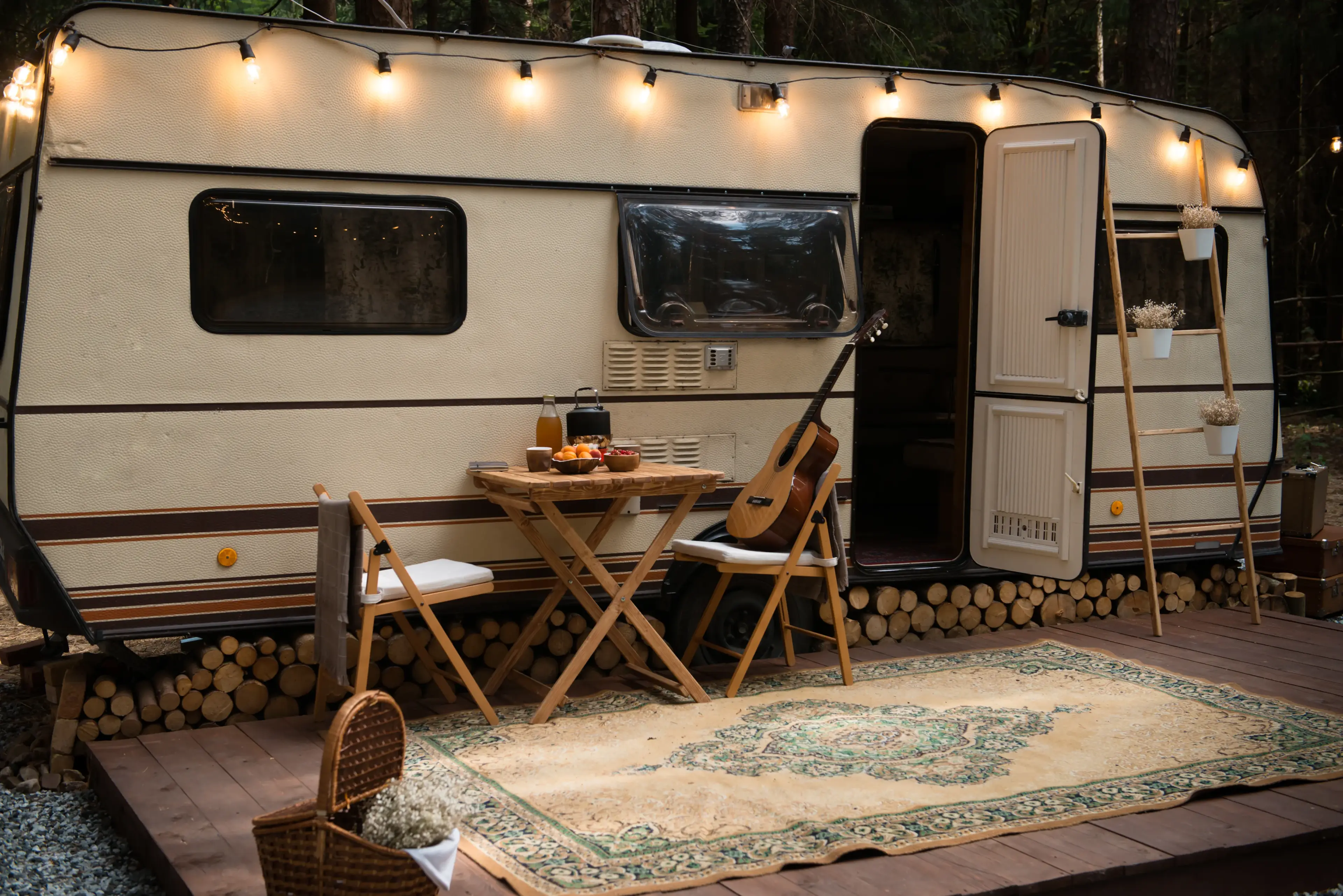 Guide to Traveling Across the Country in an RV
Nata Navo / Shutterstock
Tired of the same old vacation spots and want to try something new? From coast to coast, the United States stretches 3,000 miles and offers a diverse range of sights, culture and historical significance. Tap into this unlimited travel resource by taking a cross country trip in an RV.
Let's Roll
You can travel the country and still have the amenities you've become accustom to living with – a warm bed, shower, stove, T.V. (well, you get the point). Your options are to rent or buy either a new or used RV from a local dealer. If this is your first RV experience, take some time to research which RV is best suited to your needs and test drive few types at one of your nearest RV dealers. You need to be happy with your choice because this becomes your home for the duration of your trip.
What to See
Thanks to the web of freeways, highways and back roads shooting off in all directions across the United States, no region is out of reach. What you see is entirely up to you. A trip can be planned around visiting national parks (there are 58), historical structures and battle ground locations, regional cuisine (settle the debate about which BBQ state does it best) or even seeing a Major League Baseball game in every city. Mapping out where to go and what to do might be the hardest part.
Where to Stay
No, the obvious answer isn't "In my RV, duh." You'll need to plan safe and affordable stopping points. Free options include staying in the parking lots of WalMart, K-Mart, Costco, Sam's Club, casinos and truck stops. But be warned, these locations lack hook ups and might not permit overnight parking (call in advance). It's also recommended that you act as though you're not staying in the parking lot and typically drive off in the morning. (This generally means they don't appreciate your staying there.)
National Parks are an inexpensive camping choice and provide beautiful experiences, hook ups and showers. Another reasonably priced alternative is joining an RV club such as Passport America ($44 annual membership) and Escapees RV Club ($60 per year; $70 for Canadian members). Passport America offers 50 percent discounts at participating campgrounds and RV parks while Escapees provides its members with access to 1,000 RV parks at a cost of $10 per night.
Budgeting
Planning a budget is essential since you will have to pay for fuel, food and sightseeing. The largest chunk of your budget will be dedicated to fuel and remember to keep in mind the potential for changing fuel costs as you cross the country. An emergency fund will help cover against the possibility of breakdowns and repair costs associated with maintaining an RV.
Get Started Today
Convinced that a cross country trip is the type of vacation experience you're looking for? Get a feel for what you want out of an RV by looking at and test driving one of the many new RVs for sale near you.
Erick D. Smith is a blogger living in San Diego who wants to encourage people to travel the United States in a new or used RV.