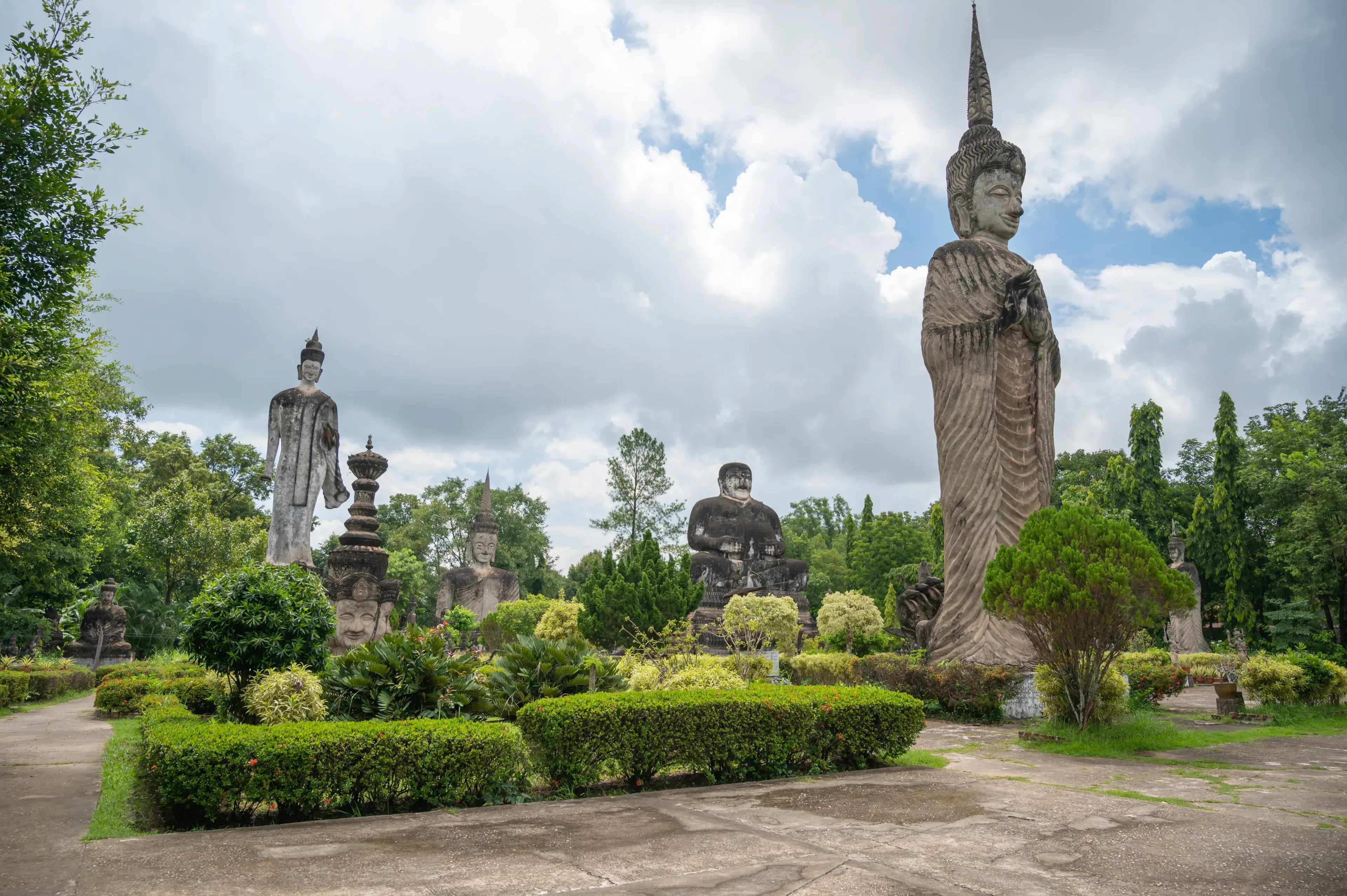 Lost on a Bike in Nong Khai
Sappasit / Shutterstock
Nong Khai, Thailand, is hardly a tourist mecca. But the city does see a handful of tourists due to its location on the banks of the Mekong River bordering Laos. There's not much to see in Nong Khai, however, there is one "known" sight: Salakaewkoo, a sculpture park approximately five kilometers from our guesthouse. We decided to bike there one day.
After scrounging around for kids' bikes and ending up with the bike shop owner's daughter's bike, we headed out. Even with clear directions to the park, we found ourselves lost. Knowing no Thai other than thank you, I approached a man for directions. He spoke no English, but eventually he patted the seat of his scooter. I pointed across the street to indicate I had a bike (and family) but he continued to pat the seat of his scooter. Not knowing what else to do, I sat on the seat. He hopped on and drove across the street to my waiting bike and family. At that point, he indicated I should get onto my bike.
I was lost as to what would happen next. Once on my bike, he started his scooter and waved his hand that we should follow. We didn't know for sure, but it looked as if we were going to have an escort to Salakaewkoo. We frantically pedaled to keep up with the scooter for about two kilometers. He then pointed his finger to the right. There, down the road, was the sculpture park.
Traveling around the world frequently put us positions where we were dependent on others for help. We never ceased to be amazed by the kindness that was bestowed upon us by every day people. Thailand ranked very high up in terms of travelers' assistance, even when there was clearly a language issue.
My Top 12 of Thailand
Salakaewkoo Sculpture Park in Nong Khai
Baan Thai cooking class in Chiang Mai
Flight of the Gibbon in Chiang Mai
the Atlanta Hotel in Bangkok
Lumphini Park in Bangkok
Tadkham Village Guest House in Chiang Mai
Our Thai body and foot massages
Loy Krathong Festival
Baan Bakery in Chiang Mai
Elephant Nature Park in Chiang Mai
Siena and Avocet's (our children) 10th birthday celebration in Chiang Mai
And my number one favorite in Thailand is…
1. Mut Mee Guesthouse in Nong Khai and the wonderful friends we met there.