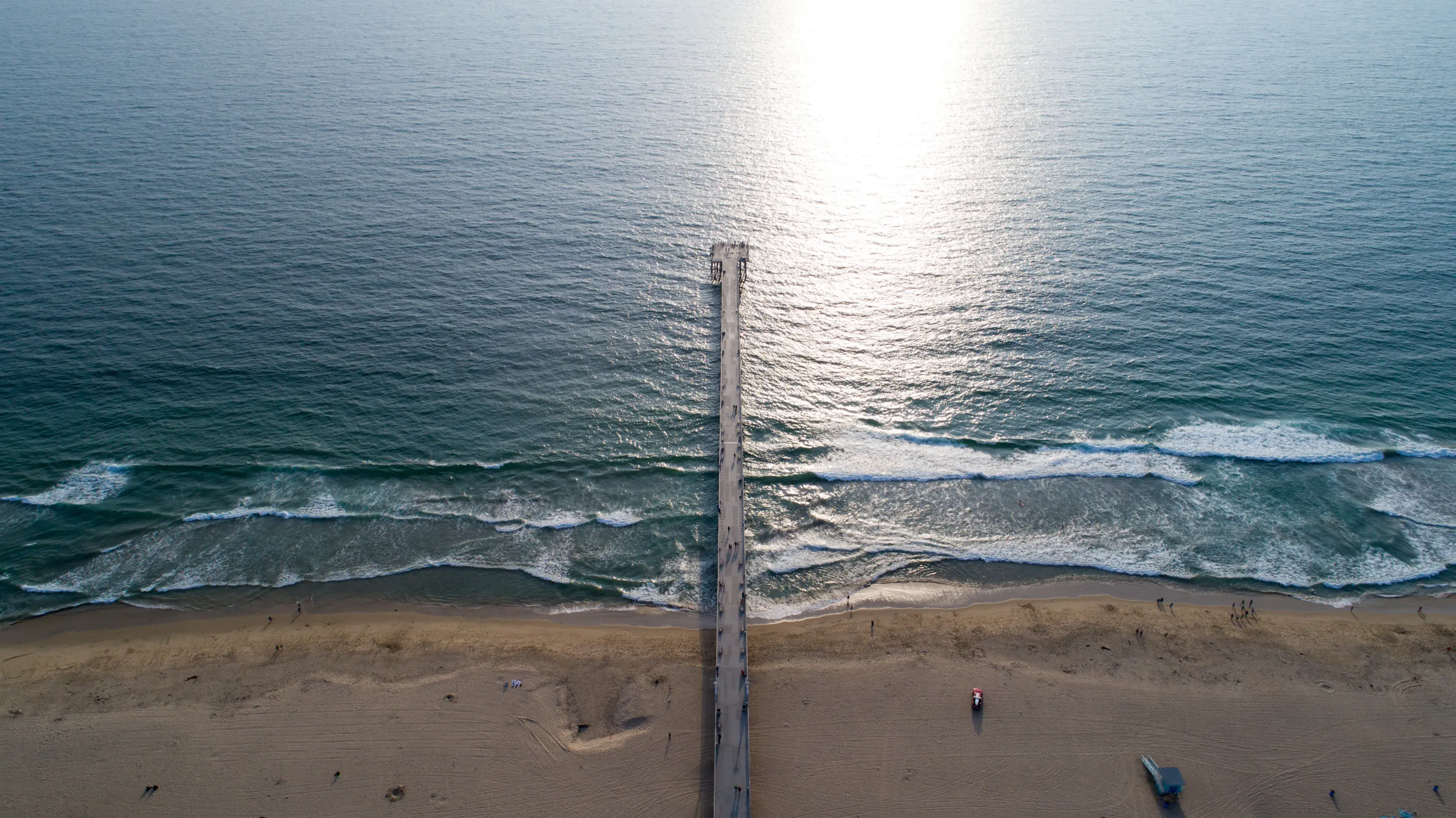 Road Trip to L.A.: Sand, Ikea, and Landon Donovan
Matt Ruggz / Shutterstock
I set out for Los Angeles with two things on my mind: Ikea and Landon Donovan. I love them both, and in one glorious, quick trip to the city of angels, they would both be mine.
My boyfriend, Alex, and I left Las Vegas for the drive to L.A. one Friday at about noon. The drive supposedly took less than four hours, but we rolled into the parking lot of our hotel, the Doubletree in Carson, at about 4:30. We knew nothing of the horror that is the Los Angeles freeway, and our drive took longer than expected.
After receiving the Doubletree's 'warm welcome,' a hot oatmeal and chocolate chip cookie, we headed up to our room to change for dinner. The plan was to meet our old high school friend Jason and his fiancée at a Japanese restaurant called Musha before going to the L.A. Galaxy v. New York Red Bulls game at the Home Depot Center.
Dinner was an adventure. It was a Japanese tapas style restaurant, which I'd never seen before. We ordered small plates of sushi, noodles, shrimp, and beef. The beef was truly an experience—Jason ordered it, and he had to cook it. The waiter delivered a pot of hot coals with a small grill grate on top of it. Along with the hot coals, he was given half a dozen medallion-sized pieces of raw meat and a miniscule pair of tongs.
We left dinner later than intended, and fought our way up Avalon to the Home Depot Center. We would have made it to the game on time, but thanks to a screw up at Ticketmaster (ordered tickets two and a half months in advance, yet somehow they never arrived), we had to go to Will Call and pick up our tickets. Of course we had little choice about where to park, and we were miles away from the Will Call booth. Finally, tickets in hand, we rushed through the gate and ran through the Home Depot Center to our seats—our magnificent, awesome, I-can-see-the-sweat-on-David-Beckham's-forehead seats.
We were 12 rows off the field, nearly dead center. Because I'm a moron, I had tossed my point and shoot Kodak into my bag instead of my kick ass Canon Rebel. What does this mean? The photos suck, my friends, they really do, but thankfully the memory does not. The Galaxy lost that game, but I hardly care. It is a rare thing for me to enjoy a sporting event, but I thoroughly enjoyed that soccer match. I enjoy soccer, particularly games that involve Landon Donovan, and the view from our seats was fan-freaking-tastic.
I did have to turn around and give the death stare to a few twelve year olds who were unclear on how to behave properly in public—it turns out their parents were seated in an entirely different section. They brought half a dozen pre-pubescent boys to a major sporting event and left them on their own. Seriously?
The next morning, Alex and I set out for the Holy Grail for twentysomethings on a home decorating budget: Ikea. After a two for 1 $1.99 breakfast, we loaded up on pillows, rugs, tables and chairs and somehow managed to cram all the goods into my trusty, overworked and underpaid Corolla.
I was determined to see the ocean—there was no way my native Midwestern heart was going to allow my being so near to the beach and leaving without seeing it.
Armed with a map, Alex navigated us through the streets of L.A. while I drove through the thick traffic. Our goal was either Redondo or Hermosa Beach. We knew nothing of either of these places, we just knew that they seemed to be the easiest to find.
We drove west, figuring that at some point we'd hit the ocean—the continent ends at some point, right? Indeed it does. Thinking we must be somewhere near the coastline, we dove into a parking spot the second we spotted a 'public parking' sign. We parked just in front of the Hermosa Beach Kiwanis Club, a small, squat building standing between the street we were on and a park. We cut through the park back to the street (there was a Spiderman birthday party going on. Spiderman was doing magic tricks for a dozen enthralled ten year olds), and to my amazement, we only had to walk a few minutes before we found the ocean.
We weren't exactly wearing beach attire, but we didn't care. I rolled up my jeans, threw out a towel, and flopped down in the sand. The ocean is always an awe-inspiring sight for me—I grew up landlocked. This ocean viewing was particularly wonderful as it was the first time I'd ever seen the Pacific.
When we got too hot, we trod down to the shore and stuck our feet in the water. Icy doesn't begin to describe it—the water was at near hypothermic levels. We didn't care. It felt wonderful after being stuck in the car for so long, after dealing with the feeling of stuck for so long. We stood in the surf like kids, jumping when a wave came and running from the big ones.
But we're not kids—we're grownups, grownups who understand that skin + sun – sunscreen = bad. So we had to leave, regretfully. We walked back to the car, and from there headed home.
The drive from Las Vegas to Los Angeles is supposed to take three and a half, maybe four hours. People who come up with these estimates obviously do not take the insanity that is L.A. traffic into account. It took us close to five hours to get there, and six to get home. If you are planning to drive between these two cities, keep in mind that driving on the highways, interstates, and freeways in L.A. is nothing short of a stress-inducing nightmare. There are so many highways in L.A., and they all merge on top of each other, keeping traffic a solid mess.
Whining aside, our jaunt to L.A. was worth all the traffic headaches. The sight of the Pacific Ocean, the joy of Ikea, and the luxury of sitting feet away from Landon Donovan's strangely attractive receding hairline all ensure that I will be back…
…as soon as I buy a helicopter to get me there.