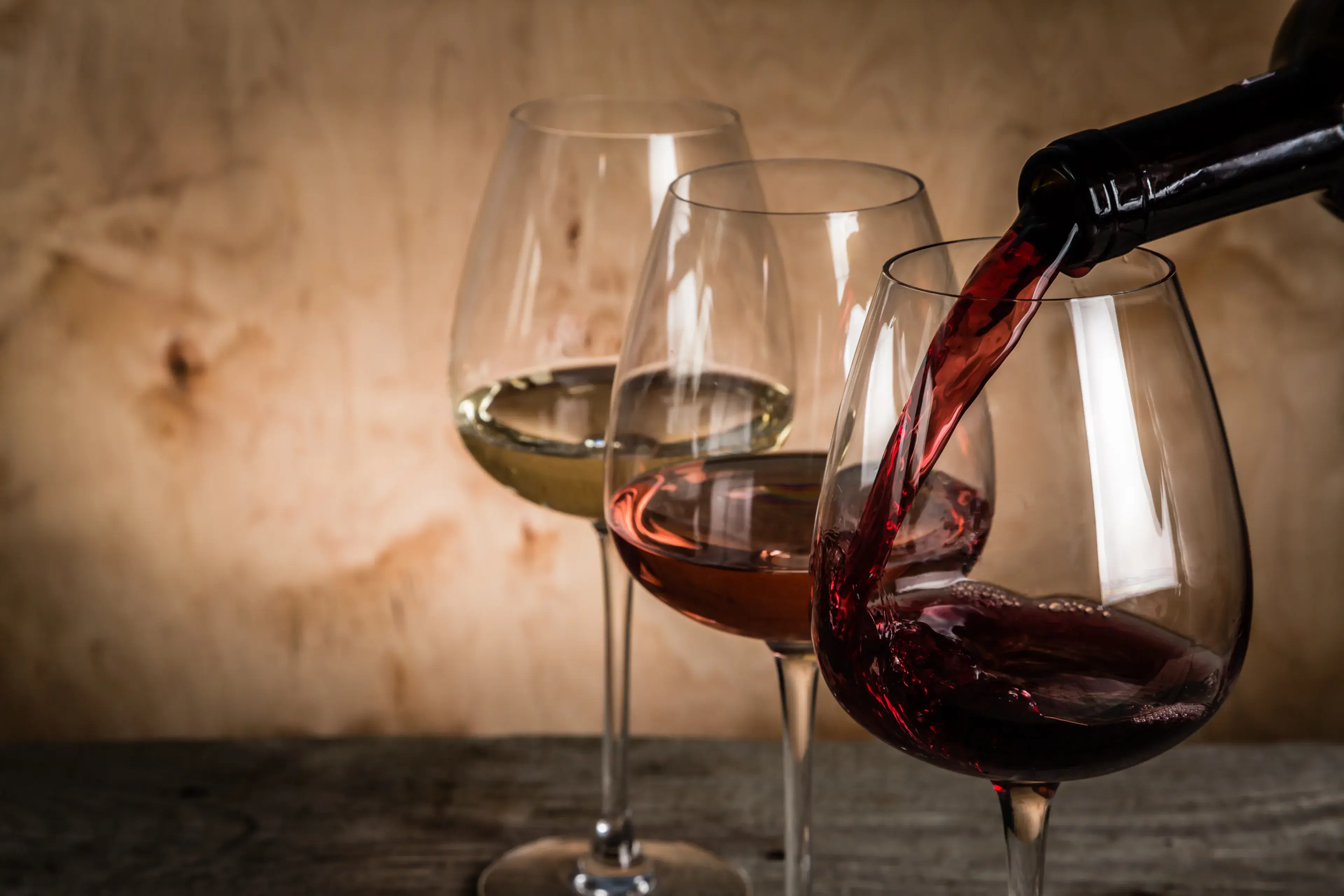 Wine Tasting at Fierro Hotel in Buenos Aires
Oleksandra Naumenko / Shutterstock
I recently attended a wine tasting at the Fierro Hotel in Buenos Aires. It was a lovely experience; a small affair in a classy hotel that introduced me to some very interesting new wines as well as spoiled me with some delectable snacks. I had expected the wine tasting to be a bigger event, I had imagined the hotel restaurant full of people and a couple of waiters to serve the wine. I was pleasantly surprised to find that the wine tastings take place in a small room in the lower level with room for only around 6 guests.
The Wines
We were served 5 wines, 3 whites and 2 reds. Myself and the other 2 guests present for the tasting were surprised that the whites had outnumbered the reds as Argentina is certainly much better known for their red wines. The employee running the tasting, Mariano, explained that he has purposely chosen more whites for that very reason. I really appreciated that he was striving to show us wines outside the norm.
Finca La Papay Valma Neuquen Sauvignon Blanc 2011
My Thoughts: The first thing I noticed about this wine was how pale it was, it was nearly clear. The smell was also very noticeable almost immediately; a sweet smell with a strong scent of white grapes, very reminiscent of sticky grape juice. Due to the scent, I almost expected this wine to be overly sweet, but it was actually very well balanced. The citrus and grape flavors blended well with the earthy after taste.
Suggested Pairing: This would be excellent with any fish dish. It would also work well with several Asian foods such as sushi or stir fry.
My Rating (out of 5): 5 stars. I loved this wine so much I asked for seconds.
Torrentes Terraza de los Andes
My Thoughts: The smell of this wine is very pungent, to me it smelled more like perfume than wine, which made me a little wary of what the taste might be like. Upon the first taste, I definitely tasted some of the perfume, but it was not overly sweet and the overall taste was so intriguingly unfamiliar that I didn't hate it. I was not in love with this wine by any means, but I have to say that when I went back to try it again after trying all the other wines, I appreciated it much more. I would suggest letting this wine breathe a little bit and trying it with an open mind and willingness to give it multiple chances.
Suggested Pairing: Try this with something spicy. The strong scent and taste would benefit from a food that would challenge its power.
My Rating (out of 5): 3 stars. Upon my first taste I would have given this a 2 simply because it was too much for my palate, but the 2nd taste bumped it up to a 3 for me.
San Felicien Chardonnay 2009
My Thoughts: This wine was significantly less aromatic than its predecessors, but it still had a nice scent of oak with a hint of vanilla. The taste had the sweetness I expect and love from a chardonnay yet it still held a lot of depth to the flavor. I would call it a white wine with the spirit of a red.
Suggested Pairing: Due to its depth, I think this would go well with pasta.
My Rating (out of 5): 4 stars. I enjoyed that this wine surprised me and stood well on its own.
Ocio Merlot 2009
My Thoughts: When Mariano explained that this winery was actually a side project of Fin Del Mundo, which is a winery I really love, I was excited. I was even more excited when he told us that only 1200 bottles of this wine are made per year. Maybe I set myself up to be disappointed with all that hype, but I did not end up loving this wine as much as I had expected to. The color was a deep red, almost black around the edge. The smell was very strong, so much so that it made me think of cleaning fluid on my first two whiffs. Luckily, I made it back for a 3rd and caught some of the fruit smells as well. After such a strong aroma, I was surprised at the lighter taste, not nearly as powerful or as high in alcohol as I had expected.
Suggested Pairing: I would put this with appetizers or snacks. The taste is pretty mild so it would go well with a lot of things and be an easy wine to mix with different plates.
My Rating (out of 5): 2 Stars. It pains me to only give this 2 stars, I certainly do not want to make it seem like a terrible wine, it was just not my personal taste. I would drink it again if it was served but I cannot see myself searching out one of these rare bottles.
Luigi Bosca DOC Malbec 2008
My Thoughts: This was my favorite wine of the night by far. I could not put my finger on what the smell was, but it was absolutely delightful. I found myself having difficulty focusing on the details Mariano was giving us because the smell was so enticing that I really just wanted to taste this wine. The flavor was flowery, well balanced and just delicious. The alcohol content was actually one of the highest of the night, but you would never know from the taste, which could be dangerous since I could drink this wine all night.
Suggested Pairing: Cheeses, pastas, anything you would have good red with.
My Rating (out of 5): 5 Stars. This wine was even more amazing on my 2nd glass.
My Experience Overall
I had an excellent time at this wine tasting. It was great to be exposed to so many wines that are not always easily found in stores. I also really appreciated the company at the tasting as well as Mariano's expertise. He was informative and helpful without being snobby. At one point I couldn't help but chuckle when Mariano said "This is really an expensive wine, it sells for about 40 pesos wholesale". I love that in Argentina $10 USD can be considered a high wholesale price.
While the wine was of course the main focus of this event, the food certainly deserves a mention. While it was not abundant and should not be treated as a meal or even a evening snack, the tasty morsels they served were beautifully prepared and truly delicious.
I would wholeheartedly recommend this wine tasting to anyone who is looking to try some unique wines in a small, friendly environment. It is only $25 USD per person, which is a steal compared to a lot of other options in the city. As a young person, I appreciated that no one was judging me on my wine-tasting etiquette nor scolding me for finishing every last drop of each wine I was served. The staff at the Fierro Hotel speak English and Spanish and are always available to assist you in scheduling your own wine tasting.