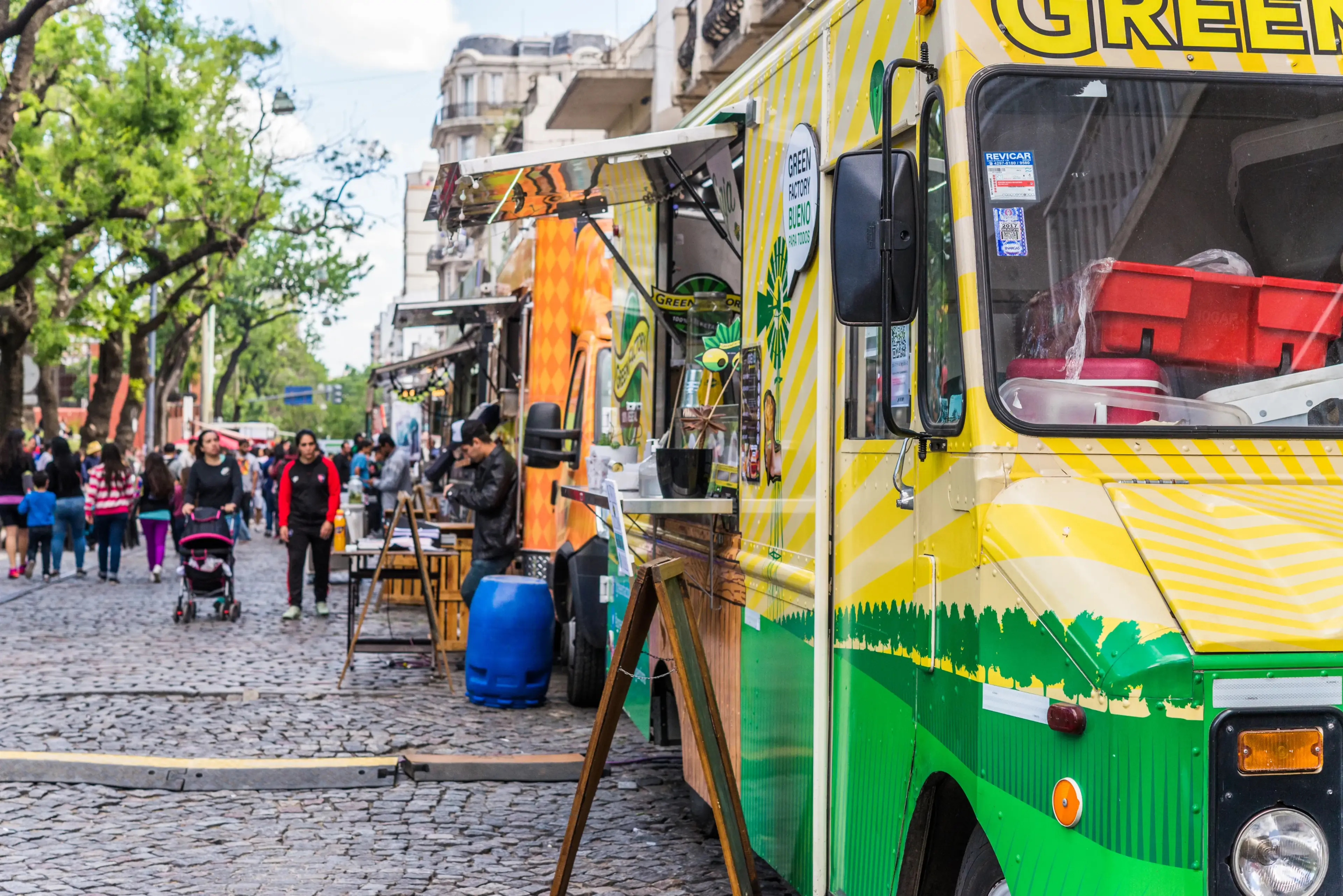 Jueves a la Mesa: Vegetarian Cuisine in Buenos Aires
Alexandr Vorobev / Shutterstock
Buenos Aires is not known for its vegetables. This is the land of steak, steak and more steak. If you're looking for a "lighter" meal maybe grab a ham sandwich made on a super sweet medialuna. Even meat eaters can get really burned out on all the meat in this town, which is why the whole concept of Jueves a la Mesa is so brilliant.
Jueves a la Mesa is a weekly dinner cooked and served by US expat Meghan Lewis at her home in the San Telmo barrio of Buenos Aires. It's a 100% vegetarian three course meal for less than the price of what you'd pay for your provoleta and steak. Each month includes 2 very special menus, each is served twice in case you miss it or are just dying to come back for more. I recently attended a Costa Rican themed dinner all I can say is: Absolutely Delicious.
Okay, actually, I can say a lot more than that.
Sour Cream is the Way to My Heart
First off, Meghan made sour cream from scratch and immediately won my heart. Sour cream does not exist here and I have missed it dearly. Honestly the dinner could have started and ended with this sour cream (perhaps with some veggies for dipping) and I'd have been through the roof. However, for those of you who need more than sour cream, don't worry, there was plenty more.
Spicy! In Argentina!
The dinner started with a spicy vegetarian ceviche. Yep, I said- spicy! Spices exist in Argentina, you simply have to learn how to put them together and Meghan is the master. I'd call her Master Meghan but that makes it sound like I am her maid or at the very least makes her sound a little manly. Meghan deserves a much cuter name to match her super friendly personality and smiley face but hey, I'm not a nickname factory here.
This ex-fat kid loves to eat
After the ceviche came the corn tortillas, black beans, fried plantains, sweet potatoes and salad. Everything was absolutely divine. Everything was family-style with huge bowls being passed around the table. I'll be honest, I was tempted to hoard the black beans and eat them straight from the bowl with a soup spoon. Meghan announces each dish and explains the culinary expertise behind it but let's be real here, I'm not a food critic, I'm just a ex-fat kid who loves to eat. However, the information is there for those of you who can think about something more than devouring the food in front of you.
The dessert was fresh and satisfying. Everyone received a small passion fruit smoothie with homemade chocolate hearts on the side. Yum.
We all want to be Top Chef Judges
I must admit that I love good presentation. Even though I just admitted that I am not a food critic, I feel like I often get a little Top Chef-y when food arrives and start judging the food placement and use of color. Meghan's did not disappoint. Everything from the pitchers full of water with a hint of cinnamon down to the local photography decorating the wall is just right. The dinner table is adorable, I'm a sucker for polkadots and fancy small glassware.
Meghan does an awesome job of spacing out the food so you get plenty of all the tastes, but you're on your own for pacing yourself. Good luck trying to be reasonable with the amount you consume when you are up against these tasty vegetarian delights.
It's all about who you're with
An added bonus of these dinners is the company. It's an intimate group of 10 guests who always seem to be a great mix of locals and travelers. Oh and did I mention Meghan sends all the guests the recipes of everything she makes? She's not about secrets, she wants to spread the veggie goodness. If you are looking for an amazing dinner with great conversation, Jueves a la Mesa is the place to be. You'll be sure to run into me!
Note: Jueves a la Mesa will be taking a hiatus for the months of June and July, but will come back in full force in August!
Rease Kirchner a staff writer/Travel Adviser for Travelated. She is a US citizen currently living the ex-pat life in Buenos Aires, Argentina. She is bilingual and an experienced traveler. She loves gaining and sharing knowledge of local cultures, customs and adventure