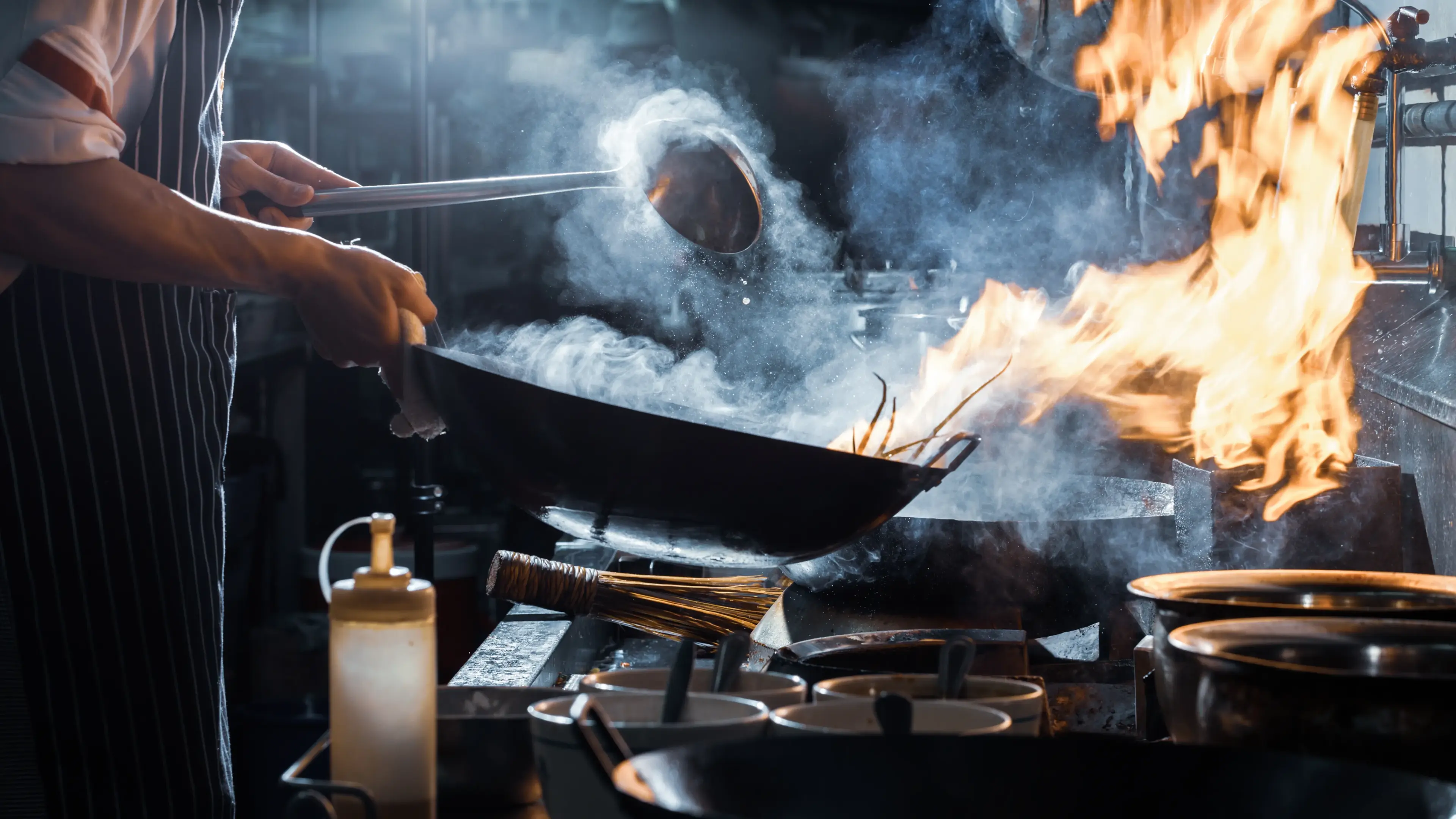 5 Restaurants You Can't Miss in North Carolina
U2M Brand / Shutterstock
In North Carolina, you get the best of the mountains and beaches. The Blue Ridge Mountains flow through western North Carolina and hosts some of the oldest mountains in the world. The beaches of the state are clean and not crowded at all. In some areas, you can find wild horses running in the sand on the beaches, and Kitty Hawk is where Wilbur and Orville Wright first took flight.
Between the ocean and mountains, you will find booming cities like the capital, Raleigh, and small towns that exist thanks to the railroads. With all that you can do and see in North Carolina, it is obvious why many would love to visit. When visiting the state, there are not only places to see, but places to eat as well. Here are five places you should definitely check out when in North Carolina.
Barbecue: East vs. West
Two of the restaurants you need to visit in North Carolina are across the state from each other, but both feature barbecue. The question of who has better barbecue, eastern or western North Carolina, will be an ongoing debate that will surely never come to a conclusion. When the Spanish introduced swine into the country, they seemed to flourish in the south, especially North Carolina. You can say the barbecue war has been continuing since the beginning.
Western or Lexington barbecue does not utilize the whole pig, but the only the pork shoulder, so it is all dark meat. If you want to get a taste of this style of barbecue, head to the Lexington Barbecue Festival. Lexington is the self-proclaimed barbecue capital of the world, and for good reason, people love it.
You cannot try Western barbecue without something to compare it to, so take a trip about five hours to the east to New Bern, North Carolina and stop by Moore's Old Tyme Barbeque. This restaurant has served eastern style barbecue for well over fifty years. Some people consider eastern barbecue to be drier. This is true in some respect, for in the east, they use the entire pig for the meat. The sauce is a typical vinegar, water, salt, black pepper, and crushed red pepper mixture without tomato like in the west. Take a trip and add your two cents to the never ending North Carolina barbecue debate.
Restaurants Featured on Man vs. Food
The next two restaurants that are necessary to visit while you are in North Carolina have been featured on the Travel Channel's television show, Man vs. Food, and they are literally a few minutes apart.
First, you should definitely check out Chapel Hill's Time-Out restaurant on Franklin Street. Here you can get some legitimately fantastic fried chicken and cheese biscuits. Time-Out is all about some true southern comfort food. While I don't recommend eating like that daily, you are on vacation, so live a little. After you have finished up your tasty comfort food, head up the road to Durham, North Carolina to Wimpy's Grill. Wimpy's happens to be an expert in old-fashioned hot dogs and hamburgers. If that doesn't make your mouth water, then you need help. A hamburger with all the toppings, known as the Garbage Burger at Wimpy's is one of the best treats in life. Again, eating at Wimpy's daily is not recommended, but you have to try out the fare while you are in town.
Cajun Queen
The last place you should eat in North Carolina is in the historic Elizabeth neighborhood of Charlotte. The original building was a single family home built in 1918. Along with the unique atmosphere, the restaurant features live jazz every night, and some of the best Cajun cuisine you can get north of New Orleans. The fried green tomatoes boast incredible flavor, and the creole is amazing. If you are looking for fun atmosphere and great food, Cajun Queen has what you are looking for.