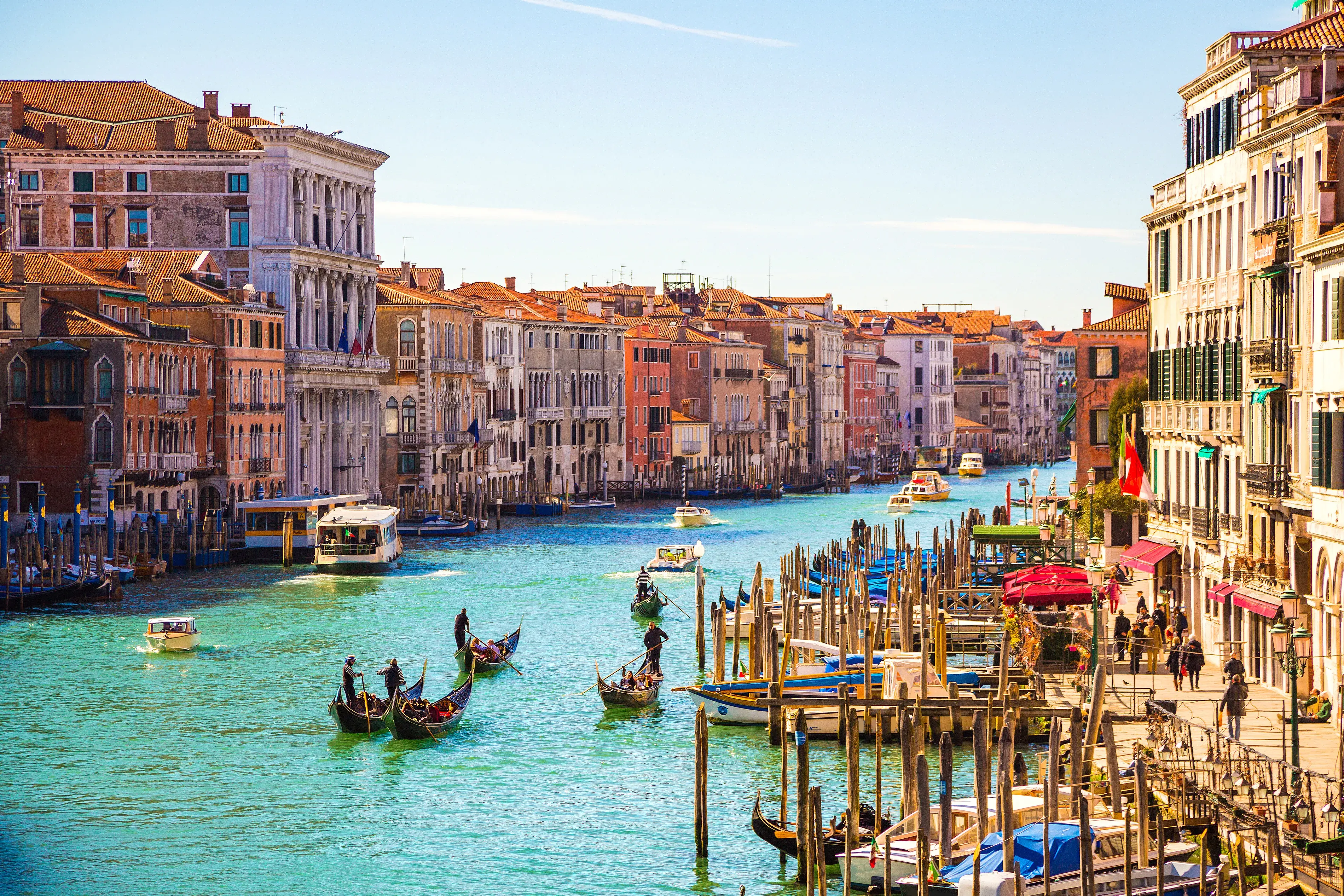 Cheap Restaurants in Venice
RAW-films / Shutterstock
Finding good and reasonably-priced restaurants in Venice can become a real challenge unless you know where to go. Venice is one of the most popular cities in Italy amongst tourists, which means there are lots of overpriced bars and restaurants offering tourists mediocre food at an expensive price. But, believe it or not, there are still local spots where you can have a great meal at a reasonable price. The trick is to avoid touristy spots and follow the locals to their neighbourhood restaurants. That way you will enjoy delicious and real Italian food without worrying about your budget. Below are a few options for eating well without spending a fortune in Venice.
Taverna del Campiello Remer
This rustic tavern is absolutely the real deal for cheap eats, as they host what it's called the "aperitivo italiano". This means that between 5.30pm to 7.30pm they serve a buffet with plates of smoked ham, salami, salads and even risotto or pasta. You just have to pay 5€ for your first drink and enjoy it! But if you are looking for a big buffet come here at lunch time, when they have a massive all-you-can-eat feast including soup, different pastas, vegetables, two or three main dishes, desserts and wine, all included and for just 20€.
Address: Campiello del Remer, 5701 Cannaregio, closed Wednesdays
Al Muro
This is the favourite spot for most of the weekend visitors of the Rialto fish market. After your shopping there's nothing better than to come here to enjoy the dish of the day, which can be a wild mushroom risotto, a tasty goulash or even a fritto misto, all priced at 7€-10€ with a glass of wine included.
Address: Campo Bella Vienna, 222 San Polo, closed Sunday lunchtime
Da Luca e Fred
This traditional osteria is a loved option for Venetians and it's not surprising as a glass of house wine is only 80 cents. At lunch time they serve a delicious dish of the day for just 6€, and a complete menu including pasta, fritto misto and salad for 13.50€. If you just want to have a snack you can go for their cicchetis, the typical Venetian tapas, which they are also a favourite choice.
Address: Rio Tera San Leonardo, 1518 Cannaregio, closed Wednesday
Orange
Completely furnished in orange color, this restaurant and lounge bar is a bustling meeting place, mainly for young people. During the day you can enjoy their two-course menu for just 10€. And from Monday to Wednesday, from 6.30pm to 9pm, they also serve the "aperitivo italiano": for about 3€ you can enjoy their buffet with tramezzini sandwiches, polpette meatballs, a hot dish of pasta, fruits and desserts.
Address: Campo Santa Margherita, 3054 Dorsoduro, open every day.
Rosticceria San Bartolomeo
This rosticceria is an old-fashioned self-service cafeteria, offering excellent and inexpensive food, including roasted chicken or "baccala mantecato", which is the traditional creamy salt cod. Surprisingly the prices are exactly the same at night as for lunch. For visitors staying in one of the many great Venice apartments this is a great option, as you can buy your ready-cooked meals to take away and pay about 10-20% less.
Address: Sottoportego della Bissa, 5424/a San Marco, open every day.
Al Nono Risorto
This trattoria offers a wide variety of nice food options but people really come here for their pizzas, absolutely delicious and cheap. For about 15€ you can enjoy one of their huge pizzas with a glass of wine. You can even enjoy their lovely garden courtyard, covered and heated in winter.