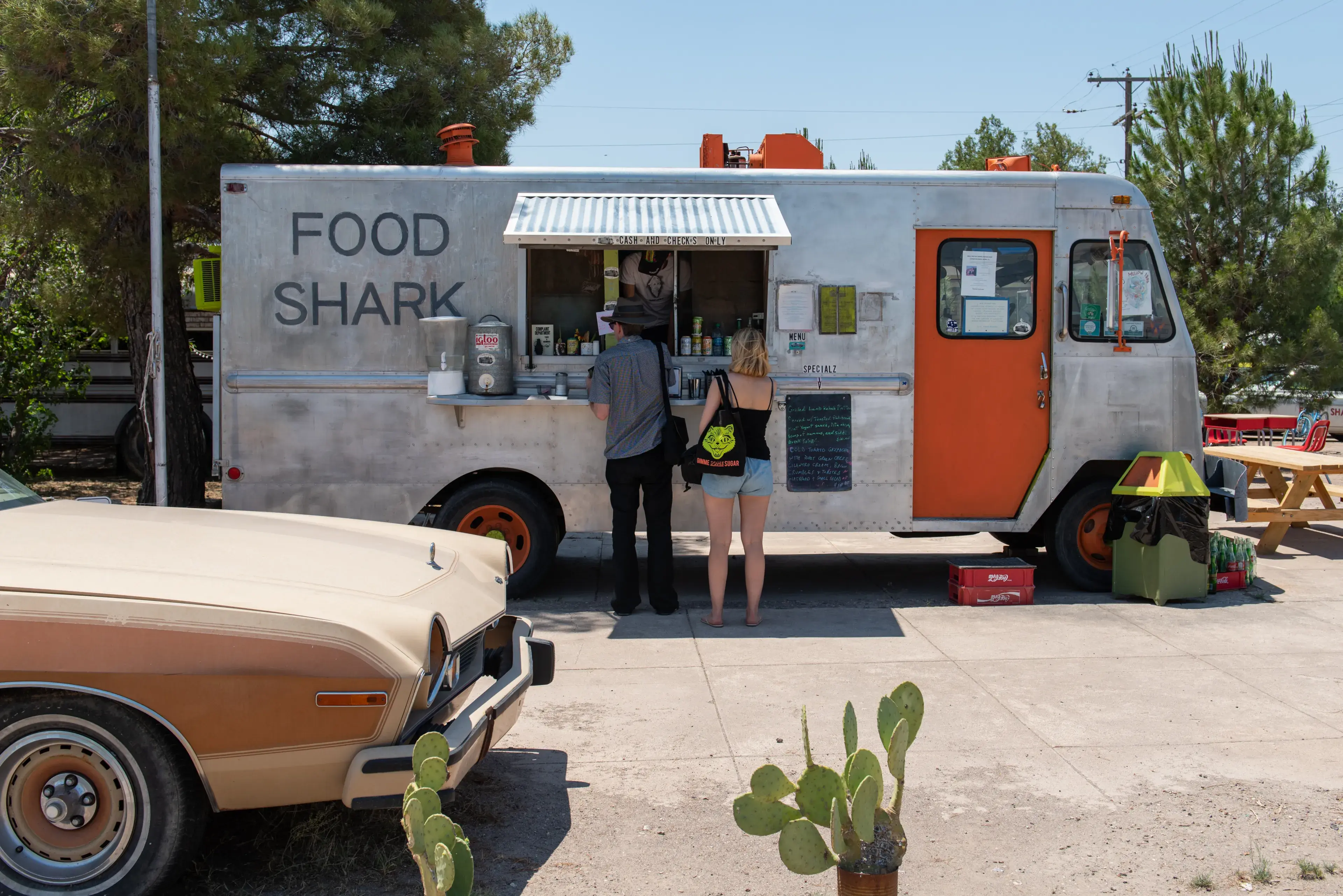 Top 12 Food Trucks Across the Country
jmanaugh3 / Shutterstock
If you work in any major city across the nation, you've probably had your share of lunches from a local food truck. While some are barely edible, quite a few offer meals-on-the-go that are hard to beat! If you ever have the chance, don't miss an opportunity to sample the fare offered by these mobile eateries:
1. Don Chow – Los Angeles
Only LA could combine Mexican and Asian cuisine into unique delicacies like the chimale, a tamale complete with tomato salsa and Asian-style fillings.
2. Dessert Truck – New York
If you've ever had a craving for something warm from the oven as you stroll down a New York City street, keep an eye out for the Dessert Truck.
3. On the Fly – Washington DC
How can you go wrong with an eco-friendly vehicle that only serves the freshest locally grown foods?
4. NYC Cravings – New York
Looking for some of the best Asian cuisine that the city can offer? Start searching for NYC Cravings (now known as Bian Dang). You'll love their pickled cabbage and crispy chicken.
5. Flying Pig Truck – Los Angeles
If you can catch the Flying Pig, you'll be able to sample their spicy pork taco smothered in green papaya and cilantro cream!
6. Green Truck – Venice, CA
The Green Truck's name isn't all that's green. This truck doesn't cook with vegetable oil, but the truck seems to run well on it! With completely organic, locally-grown fare, the free-range chicken and fresh salads are starting to give lunch wagons a good name.
7. Cupcake Truck – New Haven, CT
Who doesn't love a cupcake? The Cupcake Truck offers grownup flavors like Sweet Potato Pecan and Red Velvet Jones for the mature palette.
8. Chef Shack – Minneapolis
You'd never believe that this city would be the home to a gourmet lunch truck that offers a made-to-order menu that includes everything from bison burgers to Indian spice donuts.
9. Schnitzel & Things – New York
Skip the typical New York dog and go for a good brat for a heartier meal. Don't forget to pair it up with a little of their equally famous Austrian potato salad.
10. Baby's Badass Burgers – Los Angeles
If the name wasn't enough to attract a crowd, the tank tops, short shorts, and high heels definitely would. Although this hot pink truck offers the best burgers in town, we have a feeling they'd still be in business without the gourmet eats.
11. Food Shark – Marfa, Texas
This run-down, old truck doesn't let on that it is a rolling gourmet kitchen filled to the brim with authentic Middle Eastern cuisine.
12. Nom Nom Truck – Los Angeles
When you're craving Banh Mi or any other Vietnamese delicacy, track down this green and orange food truck.
Who could ever imagine that such a wide variety of gourmet food could be roaming the streets of our nation? Who's to say if the drivers and chefs are professional caterers, or just fans of mobile food – but looking into a culinary education isn't a bad place to start. Now that you know, don't be afraid to sample the fare at the next food truck you see. It might very well be a hidden gem that will be featured on the next best food truck list!