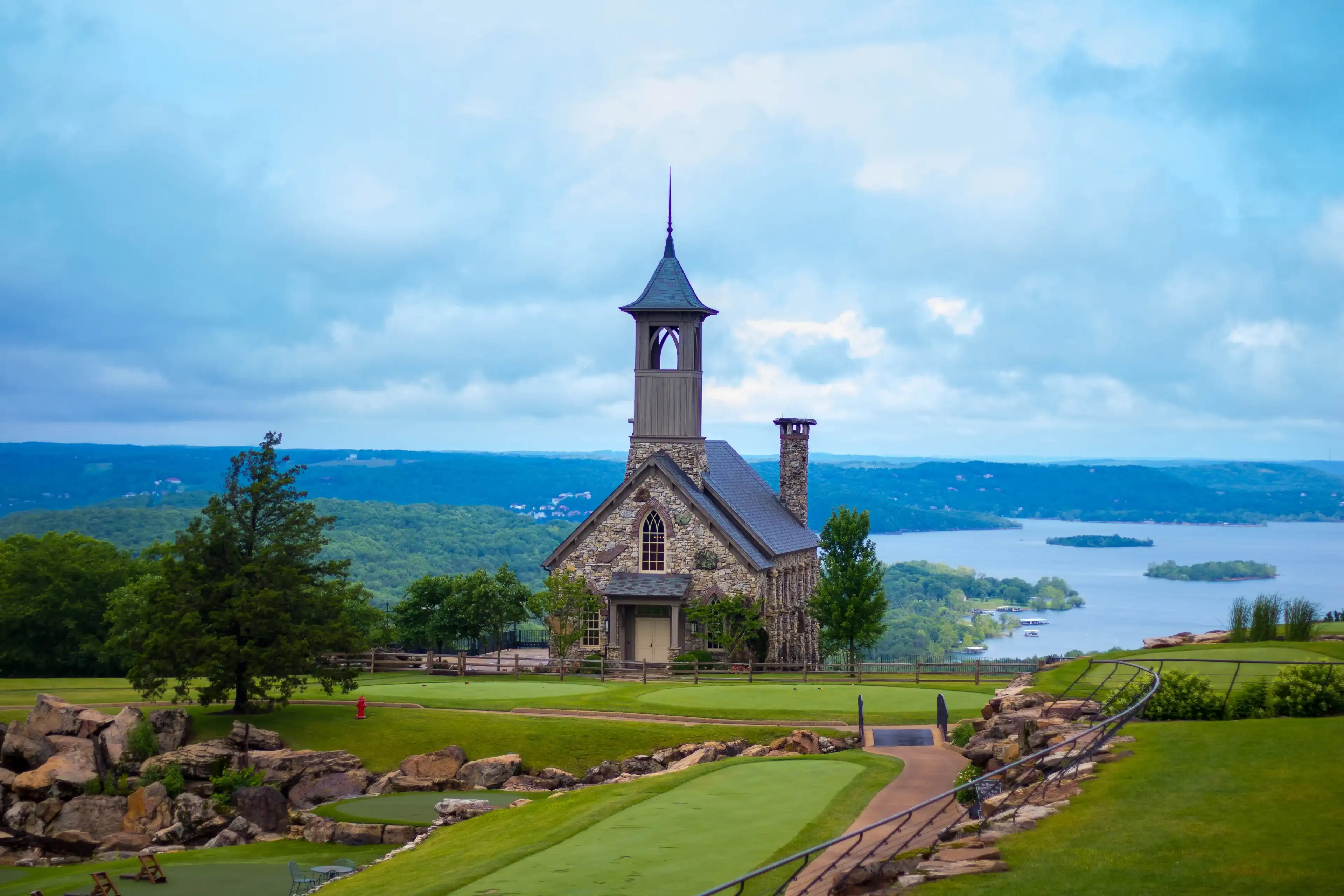 Explore hotel options in Blue Springs, Missouri
Submit your dates to view the latest costs and special promotions for accommodations in Blue Springs.
Welcome to Blue Springs, a charming city bursting with history and natural beauty. As you explore this lovely city, don't forget to check out the hotels that will make your stay here even more enjoyable. From cozy bed and breakfasts to luxurious resorts, Blue Springs has a wide variety of accommodations to suit every traveler's taste.
Imagine waking up in a hotel room and stepping out onto your balcony, greeted by the picturesque view of Blue Springs Lake. Take a stroll through Fleming Park, a sprawling green oasis right on your doorstep, where you can enjoy a picnic by the water or go for a leisurely bike ride. And when you're ready to relax, head back to your hotel and indulge in a soothing spa treatment or take a dip in the pool.
If you're a history buff, you won't want to miss the chance to visit the Chicago & Alton Hotel Museum, the oldest business in Blue Springs. Step back in time as you explore the exhibits and learn about the fascinating history of this charming city. And after a day of sightseeing, treat yourself to a delicious meal at one of the many restaurants located near your hotel, where you can savor the flavors of the local cuisine.
So, whether you're here for a weekend getaway or a longer stay, Blue Springs has everything you need for a memorable experience. Book your hotel today and get ready to embark on an unforgettable journey in this enchanting city.
Best Hotels in Blue Springs
Which 3-star hotels are the most popular?
Blue Springs city offers a range of popular 3-star hotels. La Quinta by Wyndham Blue Springs is a top choice, with prices starting from $89. Located just 1.7mi from the city center, this hotel offers convenient access to attractions. Guests can enjoy a complimentary breakfast and take advantage of amenities like a pet-friendly policy, outdoor swimming pool, and free Wi-Fi. The hotel also boasts a golf course and fitness center for guests to enjoy.
Another popular option is the Drury Inn & Suites Independence Kansas City, located approximately 3.4mi from the city center with prices starting from $132. This hotel offers a range of amenities, including an outdoor swimming pool and a hot tub/jacuzzi for guests to relax in. The pet-friendly hotel also provides free Wi-Fi and a complimentary breakfast. Other amenities include a fitness center, business center, and private parking.
SureStay Plus Hotel by Best Western Blue Springs is another top choice, with prices starting from $72. This hotel offers an indoor swimming pool and hot tub/jacuzzi for guests to unwind in. Located just 1mi from the city center, guests can easily explore the area's attractions. The hotel offers a pet-friendly policy and provides free Wi-Fi and complimentary breakfast. Amenities such as a business center and free parking make for a convenient stay.
Frequently Asked Questions
What is the lowest price of hotels in Blue Springs?
What is the average price of hotels in Blue Springs?
If you're planning a stay in Blue Springs, you'll be happy to know that the average price for a 3-star hotel is a pocket-friendly $111. With this affordable option, you can enjoy your trip without worrying about breaking the bank. So, pack your bags and get ready to have a fantastic time in Blue Springs without burning a hole in your wallet!
What are the best hotels in Blue Springs center?