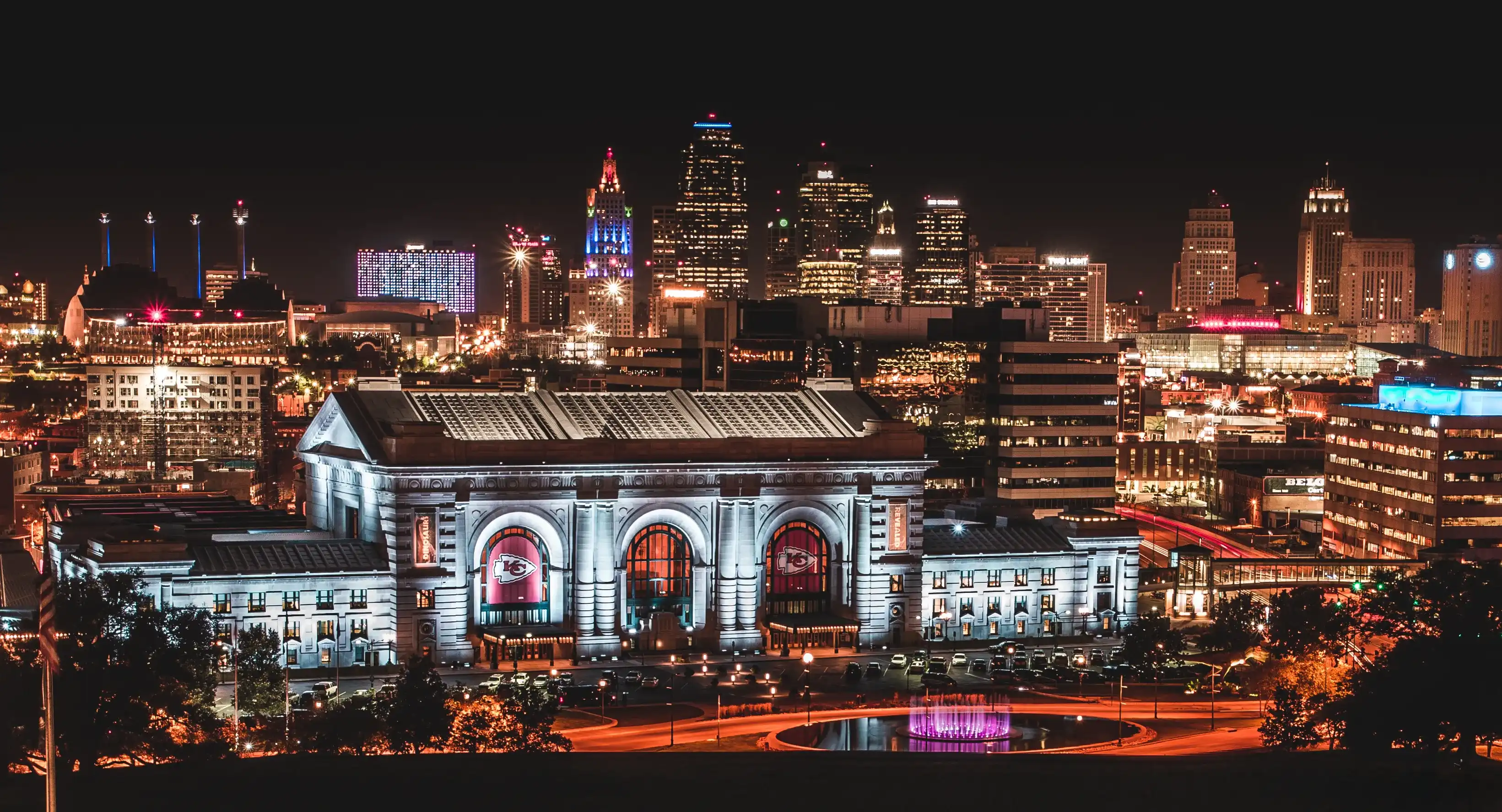 Search hotels in Kansas City, Missouri
Enter your travel period to get the freshest prices and hot deals for Kansas City hotels.
Welcome to Kansas City, Missouri, the vibrant and bustling city that offers a delightful mix of history, culture, and entertainment. Whether you're a history buff, a food lover, or just looking for a fun getaway, Kansas City has something for everyone.
When it comes to hotels, Kansas City boasts a wide variety of options that will suit any traveler's needs. From luxurious five-star accommodations to cozy boutique hotels, there's a hotel for every budget and preference. Stay in the heart of the city and experience the energy of downtown, or choose a hotel in one of the charming neighborhoods like the River Market District or the Country Club Plaza.
While you're in town, don't miss the opportunity to explore Kansas City's rich history, from its roots as a port city on the Missouri River to its role in the westward expansion of the United States. Visit the 18th and Vine District and immerse yourself in the city's jazz heritage, or take a stroll through the historic Westport area, which played a significant role in the Santa Fe and Oregon Trails.
And of course, no trip to Kansas City would be complete without indulging in the city's famous cuisine. From mouth-watering Kansas City-style barbecue to juicy strip steaks, the local food scene is sure to satisfy any craving. Wash it all down with a craft beer from one of the city's many breweries, and you'll truly be living the Kansas City experience.
So, pack your bags and get ready for an unforgettable stay in the vibrant city of Kansas City. With its rich history, diverse neighborhoods, and delicious cuisine, this is a destination that will leave you wanting more. Book your hotel today and get ready to make memories in the heartland of America.