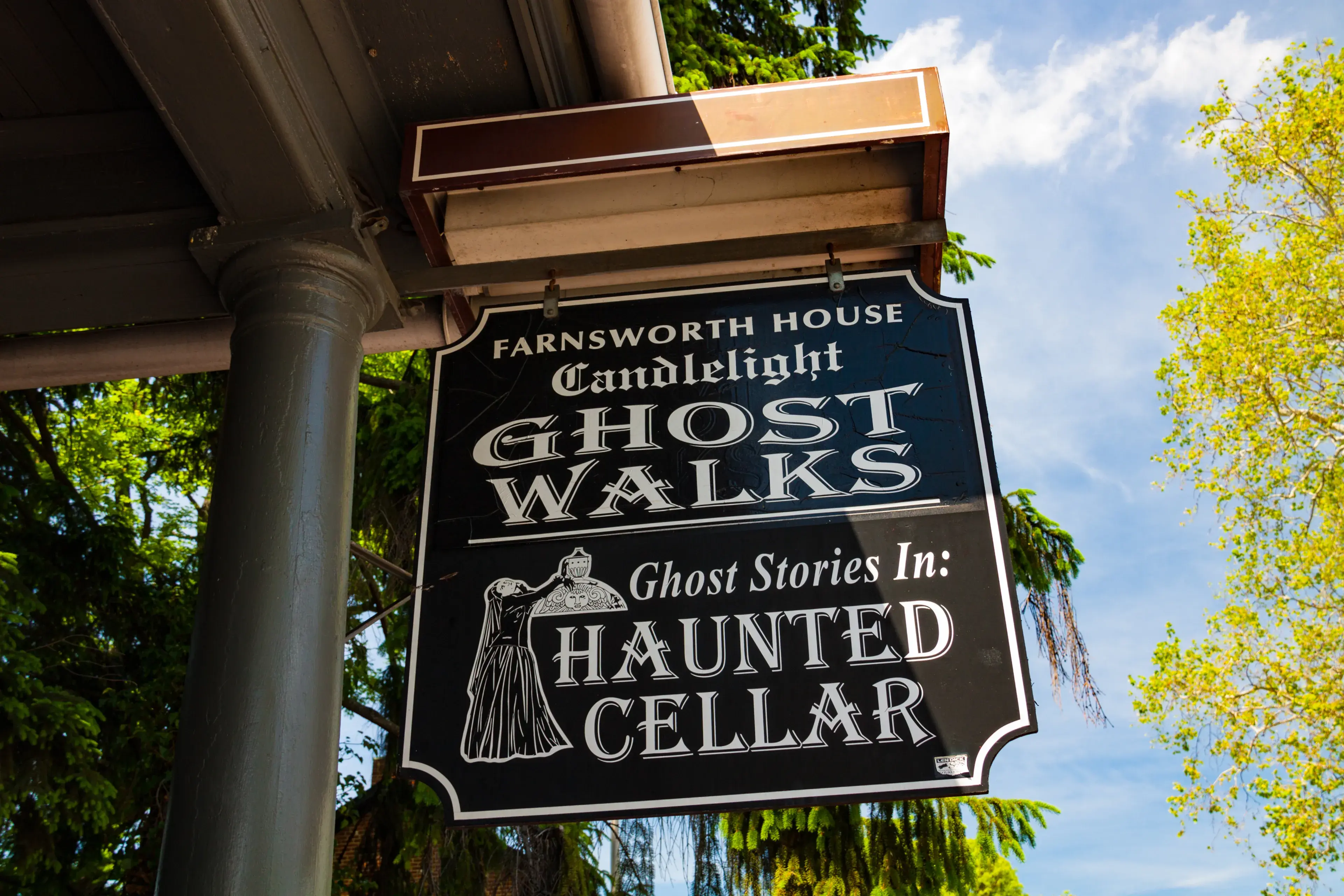 Haunted Hotels Bring a Chill to Travel
George Sheldon / Shutterstock
There are haunted hotels that are waiting patiently for a visit. Very patiently. Whether someone travels alone or with a loved one, they should try spending some time at places with permanent residents of a chilling and ghostly nature.
Santa Fe, NM (PRWEB) October 6, 2010–The leaves turn color and fall off their branches. Hotel prices go up and down. Hotels may even close for good or open under another name. Many things change over time but some residents and guests never leave a few select places where travelers too can rest their weary heads. Whether someone wants to enjoy the sunny beaches of southern California or the changes of seasons in New England, they may be able to encounter an extra chill from the past. And it's not just the room service bill coming back to haunt them.
AllStays.com has a updated their section on haunted hotels and other lodging with links, new stories and guest comments. "It remains the most interesting project when dealing with lodging research," says Jonathan Stocker of AllStays.com. "We started this section many years ago to give travelers something different and it continues to be of interest to many."
There are places in almost every state in the United States, in all different price ranges and comfort levels and AllStays is constantly adding more each month as they find them and try to fill in the history. For one example, and perhaps one of the most haunted, there is the great Queen Mary Hotel in Long Beach, CA. This ocean liner, now permanently docked at the Port of Long Beach, was commissioned in 1936 and journeyed a thousand Atlantic crossings. Many incidents of strange rapping noises, moving objects, disembodied voices, and ghostly apparitions have been reported by staff, guests, and investigators on the docked ship. The First Class Swimming Pool, said to be the most haunted place aboard, is haunted by the ghosts of two women who drowned there long ago. One is dressed in 1960s clothing and the other wears 1930s attire. The forlorn ghost of a little boy who fell overboard near the pool has also been sighted in the passageway.
There is the unsolved mystery at the Lizzie Borden Bed And Breakfast in Massachusetts. Several ghosts and tragic stories abound at The Myrtles Plantation in Louisiana. The Stanley Hotel and Conference Center in Estes Park, Colorado is a very popular one because Stephen King wrote part of "The Shining" while staying there. The ABC mini-series was also filmed there on location. Any ghosts that are found there have been friendly and are probably the original owners playing piano or hanging out in the Billiard room. There aren't any evil spirits lurking about and no one is going to put a ax in your room door.
Not all ghosts behave as though they know they are depressingly dead. A happy ghost known as The Lady in White haunts the Flanders, a grand historic hotel, located on the boardwalk in Ocean City, New Jersey. Within this architectural masterpiece on the Jersey Shore, Emily, as she is affectionately known, appears and disappears into walls, plays with door locks, unscrews light bulbs, and sings happily in its halls.
If smaller places are more of interest, there is the bed and breakfast at the Farnsworth House Inn in Gettysburg, PA, one of the most haunted areas in America. The loss of life at Gettysburg was tremendous, and the entire area is steeped in heavy energy, and riddled with restless ghosts almost anywhere one goes in town or around the countryside. The Farnsworth House Inn offers more than just a bed and some sleep. Several of the rooms are haunted with six actually being cited on their web site.
"Ghost encounters are never for certain" says Stocker. "In fact, most of these places only have a few documented events spread out over many years. And many of these reports seem to be from people who didn't know the stories or didn't believe in ghosts before something happened to them. It's more about the history, the imagination and what you think could happen while visiting. You just never know what may be around the next corner, in the shadows or what may wake you up at night. It's fun and adds a little something to another night away from home."
So if a traveler is looking for something really different in this world, they should try spending some time at places with occasional visitors from another world. Jonathan cautions, "Plan ahead if you are looking to stay around the end of October as many of these places are busy or have special events for Halloween. Some places don't want to be list as haunted. Some of them wish the ghost would move on and won't acknowledge they have a ghost and others relish the added attention and business. Many of the larger hotels will not deal with reserving of a particular room tied to a ghost story, but they may get lucky." Or unlucky depending on the point of view.
AllStays.com, based in the state of New Mexico (US), lists all kinds of lodging, from primitive campgrounds and RV Parks to luxury hotels and spa resorts. AllStays also links directly to official websites to make sure people have the real scoop on the latest and most accurate information.