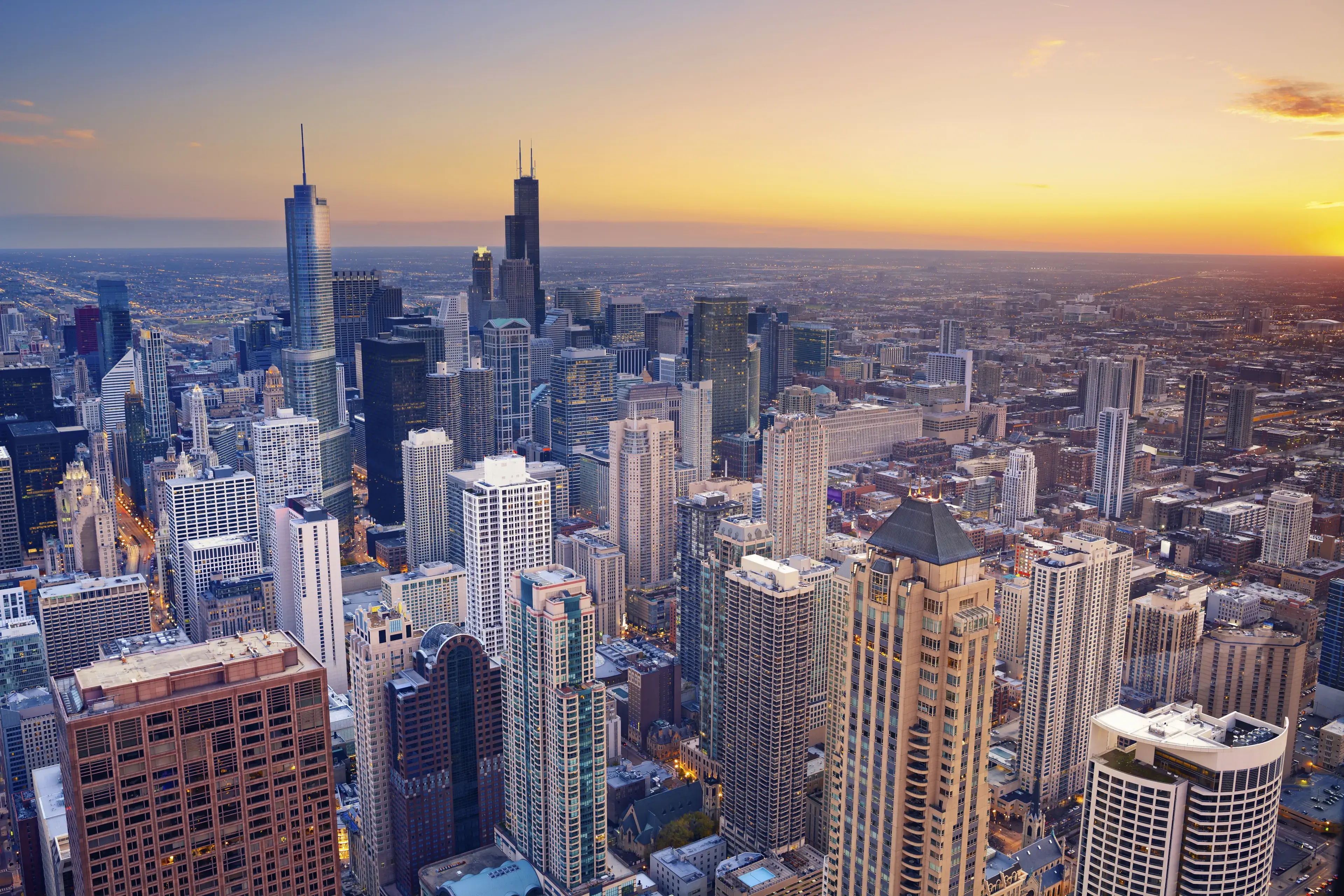 Chicago for Twentysomethings: 2
Rudy Balasko / Shutterstock
Visitor Recommendations
Megan Tarsha just returned from a Chicago trip and recommends the Redheaded Piano Bar and Underground Club for traveling twentysomethings. She is equally enthusiastic about The Lakeshore lobby bar at W. "Not only is The W an awesome hotel, the lobby at night transforms to the coolest night club," she said. "If you stick around long enough there might also be celebrity sightings."
Tarsha is also a fan of Blue Frog. "[It's a] great dive bar for karaoke," she said. "The bar itself is small and hidden from the street, but the whole interior is decorated with games of our childhood, which are available to pull off a shelf and play with while waiting to flex the golden pipes."
Kristin Unger moved from Las Vegas to Chicago and often entertains her traveling twentysomething friends. "Whenever my twentysomething friends are visiting, we usually go out in Wicker Park/Bucktown, largely considered a 'hipster' neighborhood full of dive bars," she said, noting that Rainbo is a favorite. The area also has plenty of cocktail bars (Unger recommends Violet Hour) and restaurants. The tacos at Big Star's are "budget-friendly" and "insanely popular," Unger said.
"A weekend in Chicago is an awesome idea for twentysomethings!" said Andy Hayes, editor of Sharing Travel Experiences. "It's such a fun place, even if those icy lake breezes put a chill on things." For a break from nightlife, Hayes has several tips for twentysomethings.
Local sights
Hayes recommends biking or rollerblading along the shore of Lake Michigan. "The path goes for miles and miles," he said. "But is particularly enjoyable around the Lincoln Park area just north of downtown." He also advises Chicago visitors to "hit the neighborhoods, which really are the lifeblood of Chicago's urban lifestyle." Which neighborhood is best for the twentysomething visitor? Andersonville, Hayes said, because of its "great blend of shops and cafes/restaurants straddling Clark Street. It's an easy trip on the 'L' or the bus."
Millenium Park is another sight not to be missed, Hayes said. "It's got some great views of the city, some whacky new public art, and lots of paths to wander around and just chill out. Perfect before a night out on the town!"
Zed 451
When it's time for dinner, Sarah Eve Fulghum, writer and editor of TotallyHer.com, says twentysomethings shouldn't miss Zed 451. "[It] takes the term "buffet" and gives it a cool, modern twist," she said. "An array of upscale appetizers and side dishes line the common area, while various main course options (steak, fish, etc.) are brought right to your table and served by the chef."
Vertigo Lounge
After dinner, it's time to find the party. Michael Corrigan works with Chicago hotspot Vertigo Lounge, and says it's the perfect place for twentysomethings. According to Corrigan, Vertigo is the only Chicago nightlife hotspot with a year-round outdoor patio. For the cold season, Vertigo will feature an ice bar and hot adult beverages, Corrigan said.
And that's not all Vertigo has to offer. "Brave the outdoors in style with their crystallized fire pit and signature plush robes for when the weather truly drops," Corrigan said. The outdoor patio features "wrap-around 12-foot-high glass and 'in-the-midst' cityscape views," he added. Vertigo is located on the 26th floor of the Dana Hotel and Spa.
Crimson Lounge
Chicago residents often recommend another place traveling twentysomethings should go: Crimson Lounge. Celebrities such as Lindsay Lohan, Snoop Dogg, and Dwayne Wade have been spotted at this Chicago hotspot known for featuring up and coming DJs and other musical talent. Crimson Lounge is located inside the Sax Chicago, a Thompson Hotel.