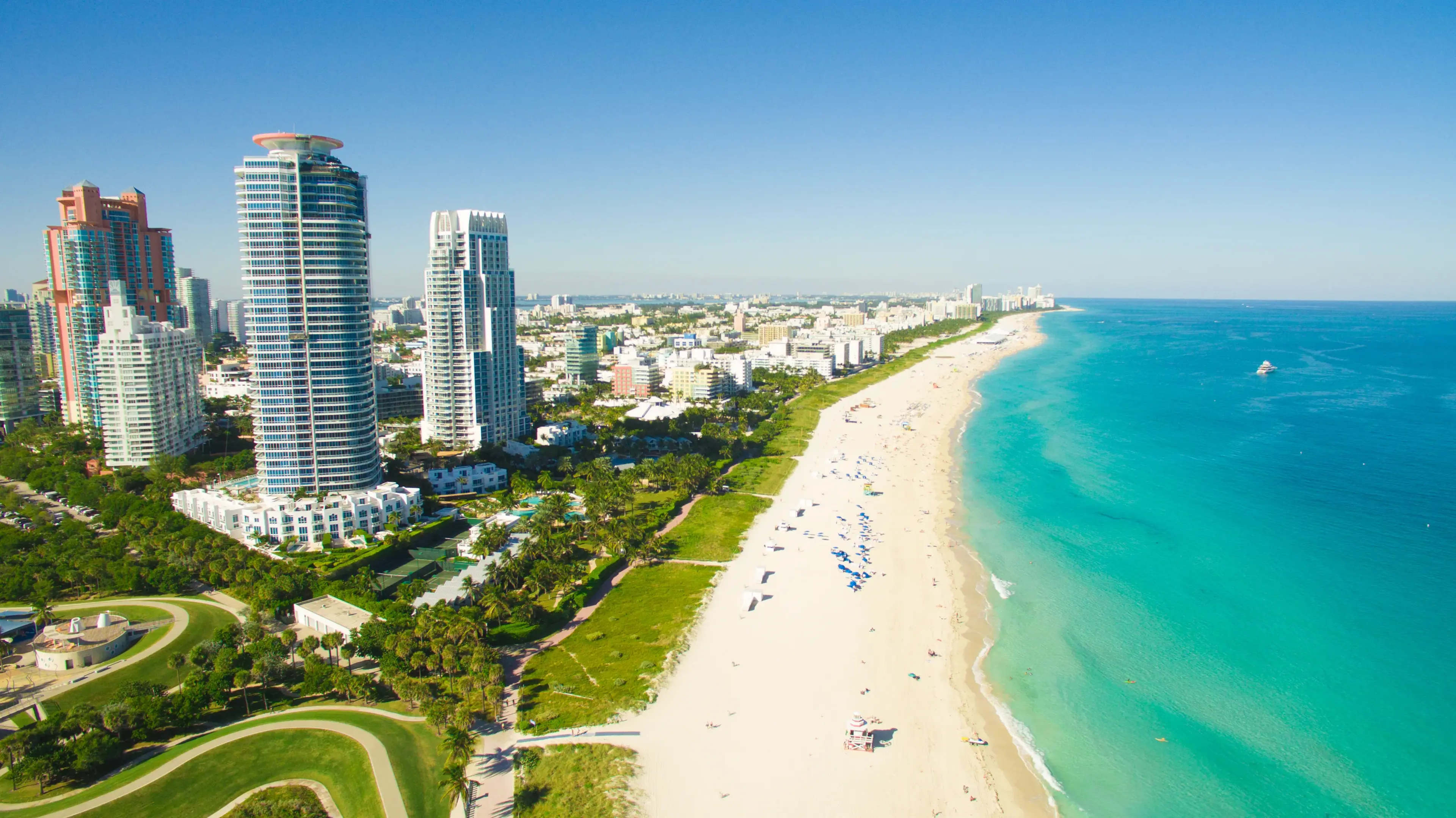 Art Basel Miami Beach on a Budget
Mia2you / Shutterstock
Art Basel Miami Beach is an annual contemporary art festival that takes place every December, not to be confused with its sister event, Art Basel in Switzerland, which takes place in June. An incredible amount of art is displayed through parts of Miami with an impressive quantity centralized in the Miami Beach Convention Center. Convenient, right?
Too bad the entrance fee to the convention center is around 50 bucks
Ouch. That is not budget traveler friendly. The price includes talks from artists and guided tours, but it is still a hefty price to pay. There are also private tours for schools and corporate groups, but seriously, what's a solo traveler (or just cheap travel group) to do?
Find the free stuff
Yes, the convention center surely houses some amazing stuff and it is not likely that you would feel ripped off if you shelled out the cash to enter. However, for those of you who are not willing to throw down 50 bones, there is still hope and art to be seen.
All around the Miami Design District, Downtown Miami, Wynwood, Bicentennial Park, and Bayfront Park you will find public events that do not charge you a thing to stroll in and check out the art. All you need to do is pick up one of the official Art Basel guides and you will have descriptions and addresses for more than enough art galleries to keep you busy for the duration of the 3 day event. Some of these galleries are as small as a modest apartment, featuring only one or two artists. I visited a free exhibition called Transform, featuring works by Carmelo Rios. I liked that Rios was right there to answer questions or discuss his work. Other events take place in huge spaces and feature DJs and bars like a massive art party, which is equally awesome in a different way. It is like party hopping, but with way better visuals and no frat boys.
Free art, free snacks, and free drinks
An added bonus of these free events is that a lot of them offer extra freebies. The first day of Art Basel, many events have receptions that include finger foods and drinks. The bigger events keep the food and liquor flowing the whole weekend. Usually the bar offers one or two drinks made with an alcohol that is sponsoring the event, so you cannot expect a full bar, but you can go back for as many drinks as you would like. You might want to tip the bartender if you want a heavier pour.
As many galleries feature work from a particular country, you might get the chance to try traditional foods and liquors from that country while you peruse the art. Bigger events will also offer free posters, show short films, or just provide a dance floor, DJ and nice lighting for a fun party vibe.
Plan ahead
Art Basel Miami Beach is a massive event that attracts people from around the world, so you can imagine that the prices for accommodation will go up and the availability will be scarce. If you want to go to this event, start researching places to stay early and book sooner rather than later. I split my time between the Hollywood Beach Suites, Hostel and Hotel which is just outside of Miami and The Whitelaw Hotel on Miami Beach.
Art Basel was an amazing experience and I hope to catch it again in later years. Do not let the swarm of tourists and high entrance fees scare you away, there is plenty of room for budget travelers at Art Basel Miami Beach.