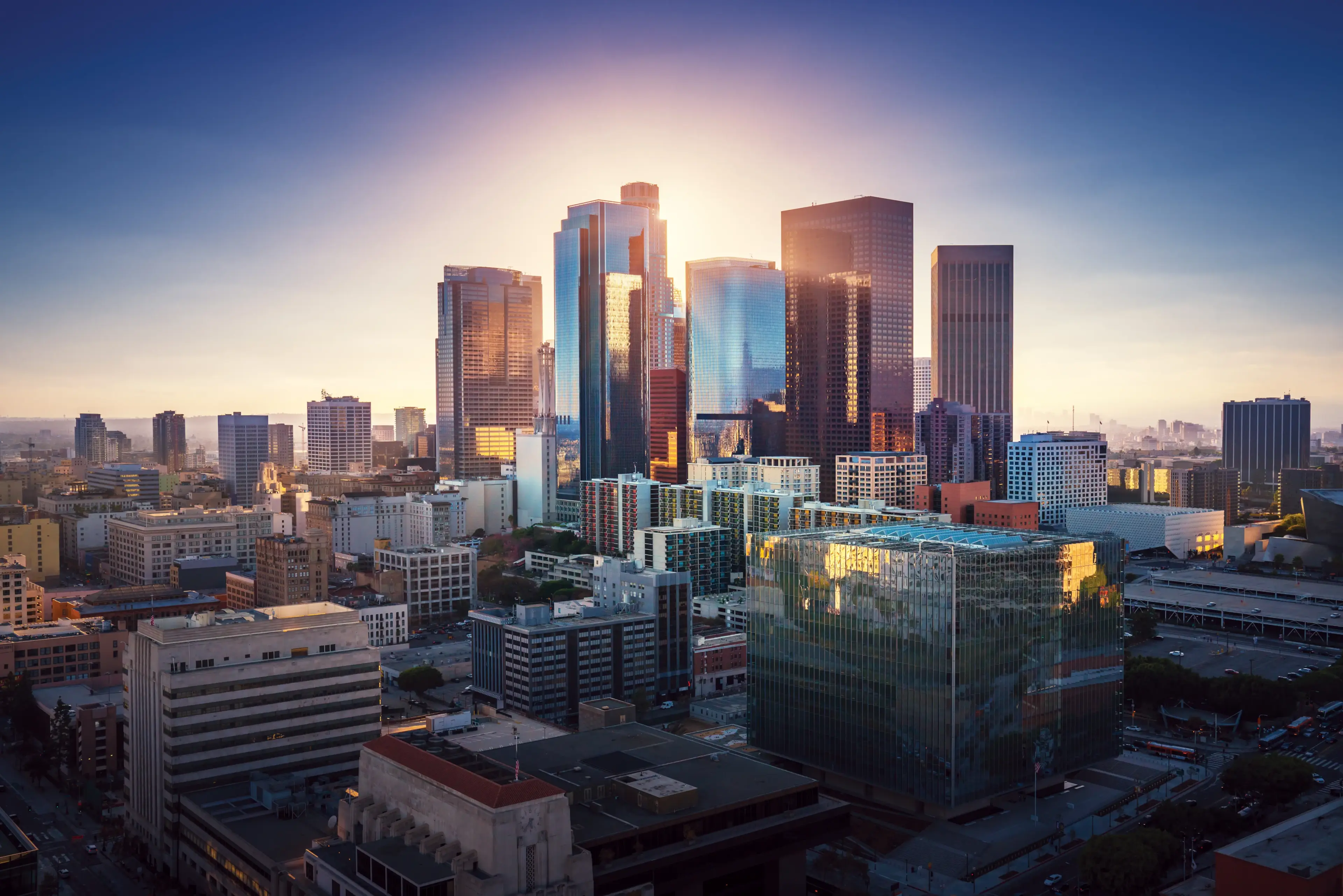 Traveling on a Budget in the Land of Movie Stars
IM_photo / Shutterstock
Los Angeles is iconic for Hollywood and the movie stars that live there. When traveling to LA, it is common for people to want to have their own glamorous experience as the stars. But, in reality, many travelers can't afford that sort of splurging. Here are a few tips from travelers who have had the LA experience and have the best tips to do it the most economically savvy way.
Time to Go
The best time to visit LA is between September and May, because these months are considered the off-season and there tends to be fewer tourists. Summertime is usually the busiest for the beaches and the various attractions, such as Disneyland and Universal Studios. Although you might encounter rain between December and March, the weather won't be as hot and the accommodation prices won't be as high.
Accommodation
Members Hotel Network (MHNSAVES.COM) is a membership-based booking site for accommodations and rental cars. Nik Mody, co-founder of MHNSAVES.COM, recommends his site because it is free to join and the benefits of being a member will pay off if you're a frequent traveler. There are no fees to use this site, even when reserving a hotel or car. Travelers can combine discounts from other travel agencies or organizations, such as AAA or AARP. MHNSAVES.COM uses a points system to send deals and discounts to its members on top of the savings already on the reservation price.
CheapOAir.com is a great site to book it all—hotel, flight, car—in the convenience of one site. You even have the chance to score package deals if you want to book two of the three or all together. CheapOAir.com has about 100 listings for hotels in the Los Angeles area. Prices and atmosphere will reflect the area that you chose to stay in. Andrew Schrage, co-owner of Money Crashers Personal Finance, said: "If you want some sort of celebrity home tour, consider Beverly Hills. Beverly Hills also offers shopping opportunities, although you'll be paying a premium price. If you want to experience more of the culture of the LA area, consider West Hollywood. Santa Monica is the place to go if you want beaches, and they also have a healthy nightlife. For family vacations, consider Anaheim, the home of Disneyland."
Transportation
Los Angeles has an efficient public transportation system that will take you to fun and free destinations. Public transportation includes buses and railway systems. The most popular, and probably the quickest, is the Metro. The Metro connects Pasadena, Santa Monica, Long Beach, Hollywood and downtown. Michael Brein, a seasoned traveler, has compiled a list of popular (and free) sites to visit by riding the Metro.
Walking is not completely out of the question if you are exploring one area for the day.
Driving would not be worth the hassle, because everyone knows how horrendous LA traffic can be (we've seen it portrayed in movies and it doesn't look fun).
Entertainment
Isaac Rau, operator of iCheapAirfares.com, suggests that visitors take advantage of the free sites that LA has to offer. Even though they don't cost anything to get in, the sites will not disappoint. Utilize the bike paths, trails and beaches. Immerse yourself in nature for once and appreciate life. Venice Beach and Santa Monica Pier are great locations for taking in the landscape and enjoying the local culture.
For art enthusiasts, the J Paul Getty Museum is located in Santa Monica and admission is free. If you traveled by car, parking is $15. The museum exhibits European paintings, sculptures and other art works.
For people who want to visit multiple attractions, such as the Kodak Theatre, Madame Tussauds Wax Museum and Paramount Pictures Studio, there is a Go Los Angeles card. You pay one admission price, depending on the number of days you want to explore, and you are granted to all 40 attractions that are listed on the website. Yep, that's right, you should thank Schrage for another awesome tip.
And don't forget to venture down the Hollywood Walk of Fame!
Food
Paul Shrater, co-founder of Minimus.biz, brought a legendary, and delicious, restaurant to light that every visitor couldn't miss. Pink's Hot Dogs got its start in 1939 by Paul Pink. It has endured rough economic, political and social climates, but its legendary meaty hot dog has remained the same. It would be no surprise to spot a celebrity ordering food from here.
If you use a smartphone, download a food application. OpenTable is free and allows you to view restaurants in your area, the restaurants' menus and make reservations. TVFoodMaps enables you to find restaurants that have been featured on TV programs from the Food Network and Travel Channel. Oh, and it's free.
A slave to her education, Rachael is in her third year at the University of South Florida to earn a Bachelor's of Art degree in magazine journalism. In her future, she envisions herself editing a fashion/photography/travel magazine (if such a thing exists). Her feisty attitude and short temper can be traced back to her Italian heritage. She knows a little Italian but plans to learn more while vacationing there someday. She is most at peace when writing, spending time with the boyfriend and watching movies about chicks that kick ass.