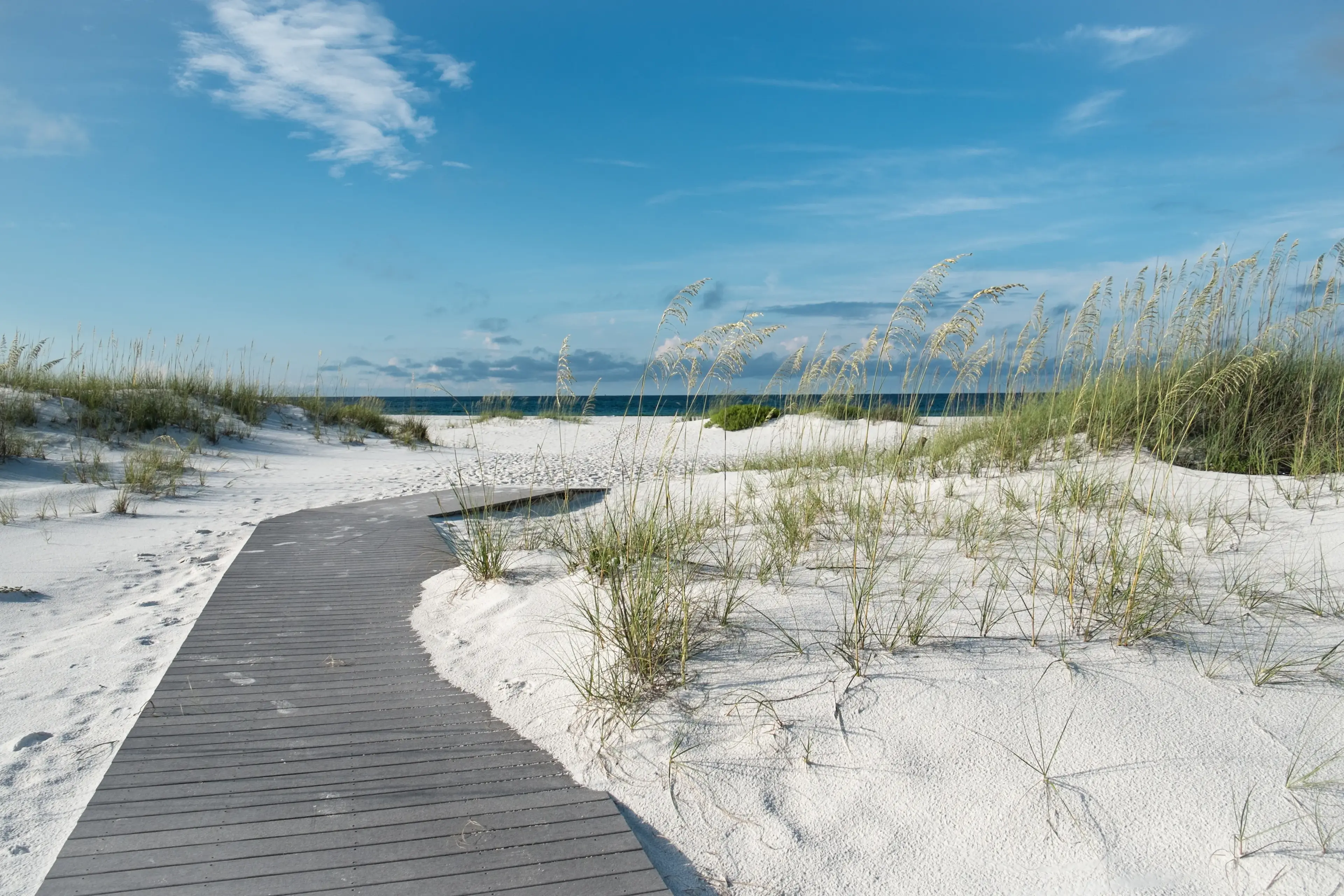 10 Cheap or Free Things to do In Destin, Florida
forestpath / Shutterstock
Our family vacations always consisted of visiting a Florida Beach, Destin being one of our favorites. My mom and I have always been content with buying a book and sitting on the sandy beach all day. My dad and brother are more of the adventurous "what are we going to do today?" types. What we never realized is how much there really is to do at a beach. Here are 10 fun and family friendly activities.
1) First and foremost, visit the beach! Destin lies on Florida's Emerald Coast – named for the color of the water. It's known for its white sandy beaches. Grab yourself a book and a towel or a shovel and bucket and have yourself a beautiful beach day.
2) Destin is known for it's immaculate fishing and is self-proclaimed as the "World's Luckiest Fishing".
3) Visit the Destin Fishing Museum for just $5 a person. You can few hundreds of antique fishing rods and reels. You can also size up the award winning catches. Go fishing afterwards and try to beat the record! You can rent a fishing pole on the Okaloosa Island Pier for around $10
4) Rent a 2-seater Kayak to go around the Destin Harbor and Crab Island. This will run you at about $25 for a 2 hour rental. You can get them at Kayak Rental On the Destin Harbor.
5) Greg Fished suggests visiting "the best beach in Destin", Henderson State Park. It costs $6 for each vehicle entering but is less crowded than the free public beaches.
6) Go snorkeling! Around 9 a.m. the Reef Runner leaves the HarborWalk Village for a group snorkel. You can stay out all day or just a couple hours. When you get your Reef Runner ticket you'll also gain free access to the kayaks and free soft drinks and ice water. Reef Runner also provides all the equipment you'll use.
7) Island Golf Center and Lost Lagoon Miniature Golf costs $5 per adult, and $3 for Children. It's located on Miracle Strip Parkway.
8) Visit seaside towns. Walk or bike through different communities that are pedestrian friendly. You can rent a bike for 30-A or Scenic 98 for around $10 a person.
9) Visit a whale up close…kind of. Wyland, the marine life artists, painted Destin a mural the size of a whale. You can see it heading over the Mid-Bay Bridge. It's called "Marine Life of the Gulf".
10) Take a stab at water sports. Visit Boogies Watersports where you can go on a glass bottom boat or waverunner.