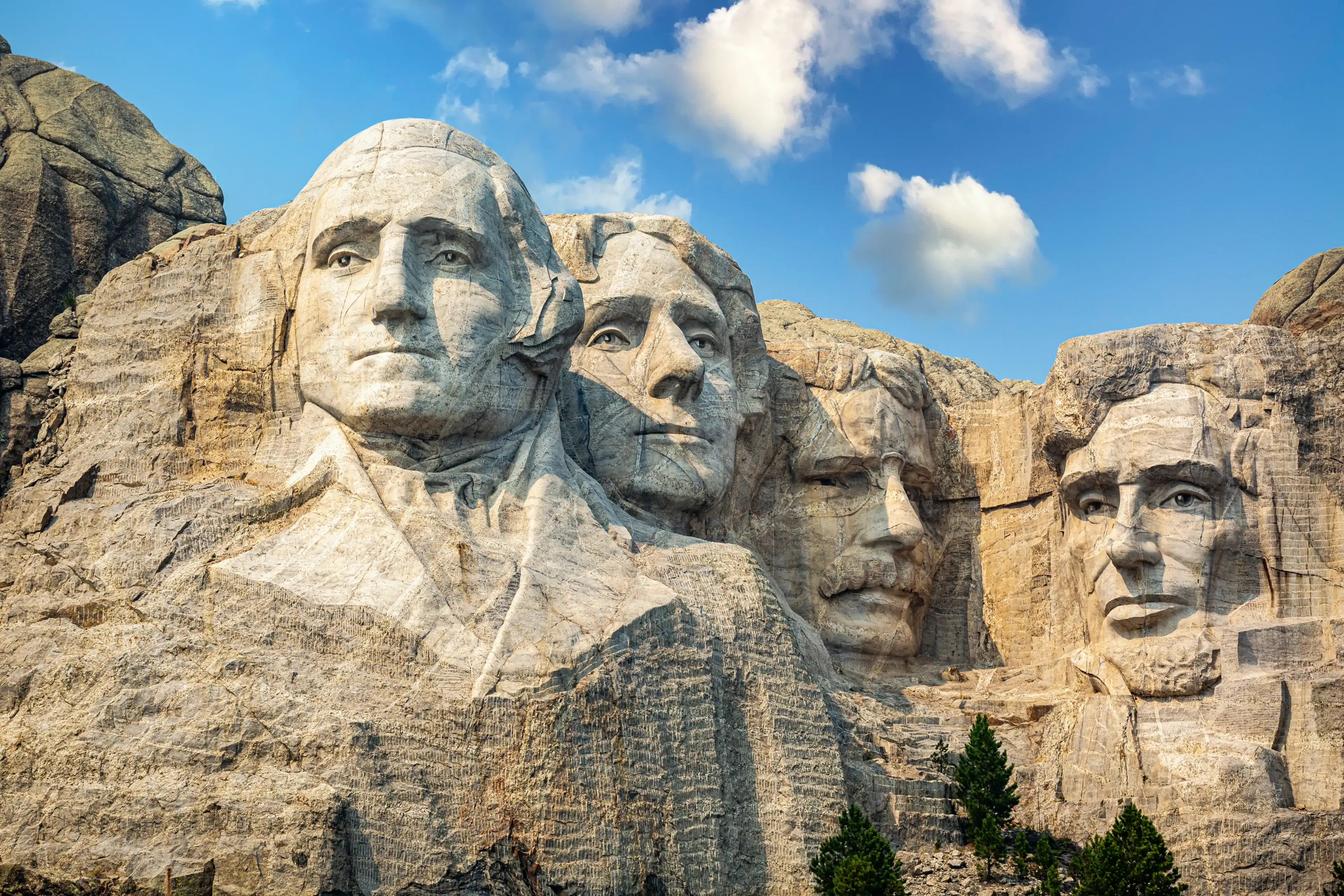 Find accommodations in South Dakota
Provide your intended visit dates to see the most recent hotel rates and discount deals in South Dakota.
Looking to explore the Midwest? Why not head to South Dakota, a hidden gem in the region! This state has a lot to offer, from its stunning natural landscapes to its rich Native American history. When it comes to accommodation, South Dakota has a wide range of hotels to choose from. Whether you're looking for a luxurious resort or a cozy bed and breakfast, you'll find a place that suits your preferences.
If you're looking for adventure, head to the Black Hills in the southwest part of the state. This area is home to the famous Mount Rushmore, where you can marvel at the impressive sculptures of former presidents. But that's not all - the Black Hills also offer hiking and biking trails, as well as opportunities for fishing and camping. After a long day of exploring, relax in one of the many hotels nestled in this picturesque region.
For a taste of South Dakota's Native American culture, visit one of the nine reservations in the state. Learn about their traditions, artwork, and history while staying in a hotel that immerses you in the local culture. And don't forget to try some traditional Native American cuisine - it's a treat for the taste buds!
No matter where you choose to stay in South Dakota, you'll find friendly hospitality and a welcoming atmosphere. So pack your bags and get ready to experience the charm of this unique state. Book your hotel today and start planning your adventure in South Dakota!