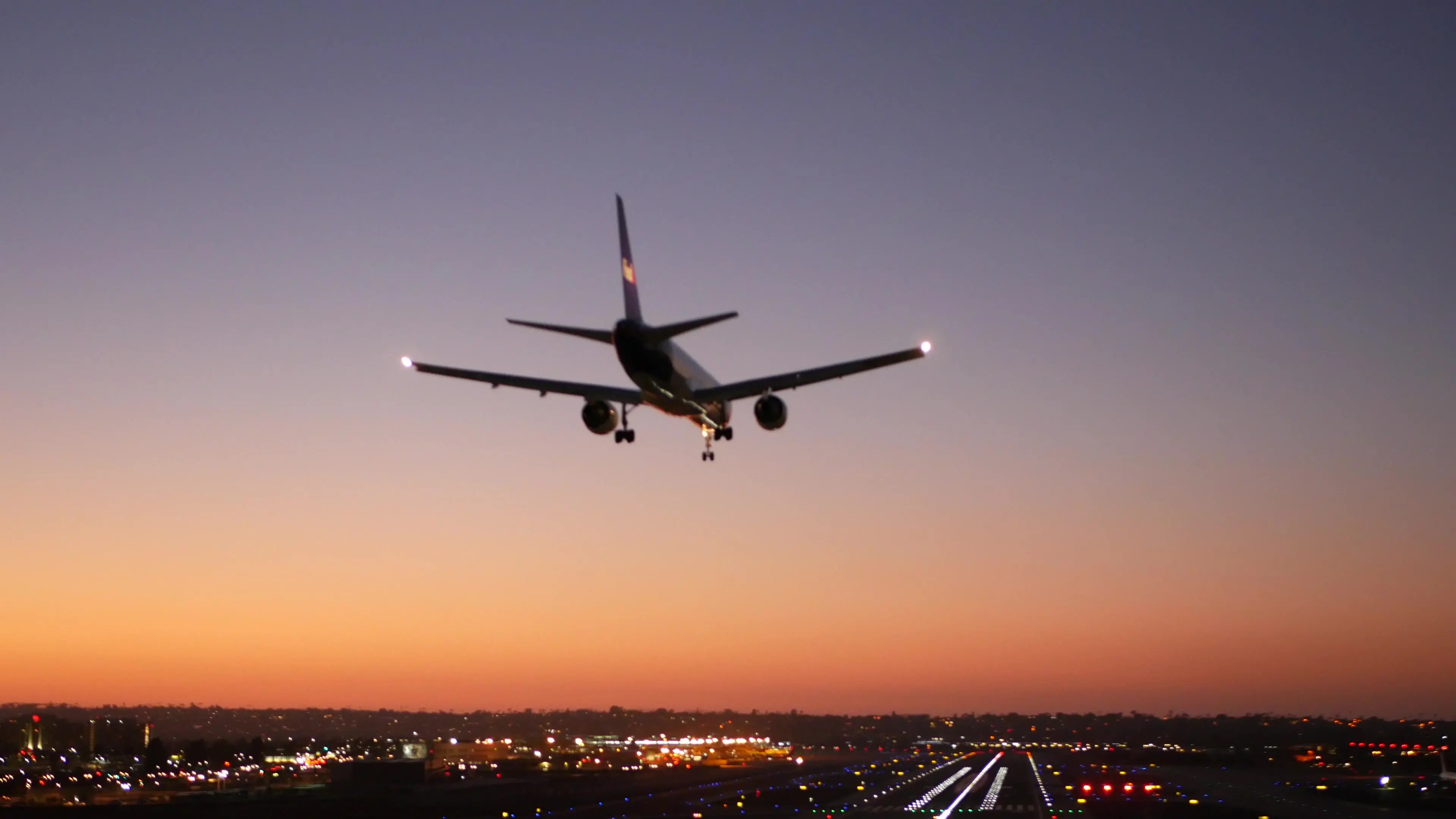 Travel Tales: Hurling Through the Air
Dogora Sun / Shutterstock
If you have a weak stomach, stop right here.
If, on the other hand, you take private delight in the misfortunes of a man who has traveled to glamorous places like London, Paris, and Pigeon Forge, Tennessee for a living, read on.
Picture it: an idealistic, young (OK, 38-year-old) travel writer sets out on a hardship assignment to cover the dining scene back in the heady days of fin-de-siècle London.
The journey started out innocently enough as I boarded the American Airlines plane at JFK, my tummy practically giddy with the anticipation of all the culinary wonders that awaited at the end of the Transatlantic crossing. As I took my seat in the very last row of the plane, a pleasant-looking older woman in a happy floral print, the kind of woman you'd like to have tea and little lilac-scented candies with, greeted me with a strangely robotical "Welcome! Welcome!" It was the kind of greeting you'd expect from the Coneheads, or maybe that old robot on "Lost in Space," though you're probably too young to remember that. Anyway, I greeted her back with a single "Thank you," sat down, and started to pray quietly, something I mostly do on airplanes just before takeoff.
Just as the flight attendants were wheeling out the beverage carts, my pleasant neighbor (let's call her Sally), who'd not made any conversation since her double greeting, extracted three pill bottles from her purse and took one capsule from each, which she neatly arranged on her tray table, each one perfectly perpendicular to the left edge. A feeling of warmth rushed over me: as a moderate obsessive-compulsive, I understood that woman. We were at one on the importance of the proper alignment of small objects.
But I digress. When the flight attendant offered drinks, Sally did not ask for tea, as I'd expected, but a bottle of red wine. I remember thinking, "Red wine and pills? For what is clearly a mental disorder, and Lord knows what else? This can't be good." But who was I to stand between that woman and her wine? Powerless, I watched as Sally filled her delicate plastic goblet and chugged the pills down.
When dinner arrived, I forgot all about my neighbor and her pills, as I'd rushed to the airport with no time for dinner and was, quite frankly, famished. Sally dug in with equal gusto, mumbling something that sounded like "Good!" through a mouthful of her entrée.
Suddenly, with no prior warning, not even a rumble of her belly, Sally erupted in the most impressive display of projectile vomiting man or beast has ever witnessed. It filled her tray; it covered my pants; it went on the floor, on the upholstery of the seatback in front of me. Sally was, in a perverse way, an awesome sight.
Nothing in my life had prepared me for this moment. What do you do when a perfect stranger hurls all over you and everything in sight? My Cub Scout training rose to the occasion to save the day, and I did the most practical thing I could think of: I hit the flight attendant call button.
If you've made it this far and haven't woofed your own cookies, now's a good time to fasten your seatbelt, for the story gets worse. Sally, with that British sangfroid that I'd admired until that very moment and rarely since, decided to act as if nothing had happened. There was nothing on the floor, on my pants, or on her bœuf bourguignon, which she delicately skewered with her fork and introduced into her waiting mouth, never mind that funny sauce on top.
This is where my own upbringing failed me. I flew out of that seat and into the lavatory, manically wiping my pants with every paper towel in sight. It was all I could do to keep my own entrée down, but rallying like a true Scout, I managed to stumble back to my seat, where a flight attendant in a HAZMAT suit (OK, I kid!) was spreading a sanitizing white powder everywhere. She looked in my eyes and I could see the same look of fear and revulsion that I felt, not to mention the urgent desire to throttle the poor old biddy.
"Is there another seat?" I whispered, some vestige of kindness still wanting to preserve Sally's notion that nothing had happened. Maybe they'd upgrade me to Business or First Class? At that point, I would have taken the cargo hold. Anywhere away from that acrid smell that now filled the rear of the cabin.
The flight attendant's words tumbled from her lips like an old Gypsy curse:
"I'm sorry, Sir. The flight is completely full."