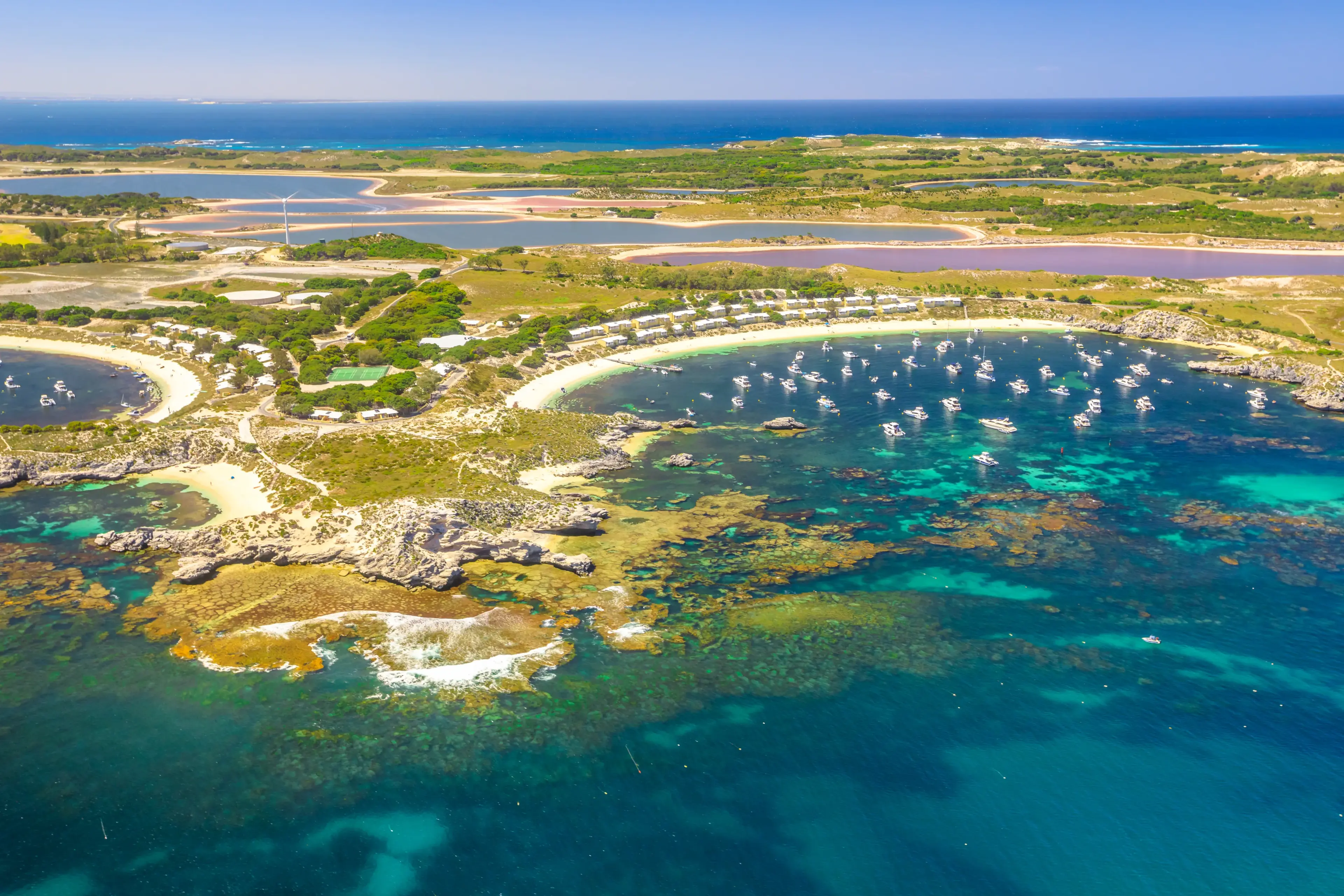 In Photos: The Quokkas of Rottnest Island
Benny Marty / Shutterstock
Rottnest Island is just a dot on the map off the west coast of Australia. Twenty miles from Perth, a quick ferry trip can take you to this hidden gem. The island is home to numerous beautiful beaches, a fantastic bike route, a bit of history and the quokka. The quokka, a cat-sized marsupial, has been hunted to near extinction on the mainland but with no natural predators on Rottnest, this is the best place to see the friendly animals in the wild.
Seeing quokkas up close is enough to make this a wonderful trip. The name Rottnest comes from the Dutch for "rat's nest" because a passing explorer confused quokkas for rodents.
The Basin, as seen from Bathurst Lighthouse. This is one of the most popular beaches on the island and it's clear to see why. In 2007, Rottnest won an award for having the best beaches in the country.
A beautiful winding road and not a car in sight. No private vehicles are allowed on the island, so it's like this all the time.
On top of Oliver Hill are the fortifications built during World War 2. This is the last remaining gun of its type in Australia.
There's nothing a quokka likes more on a hot day than to share your water supply.
Who needs a zoom function when the subject of your photo is happy to do all the work for you?
Slightly off the main track I found a quaint abandoned train.
This is Pink Lake. This lake is naturally pink.
A pair of quokkas almost hugging.