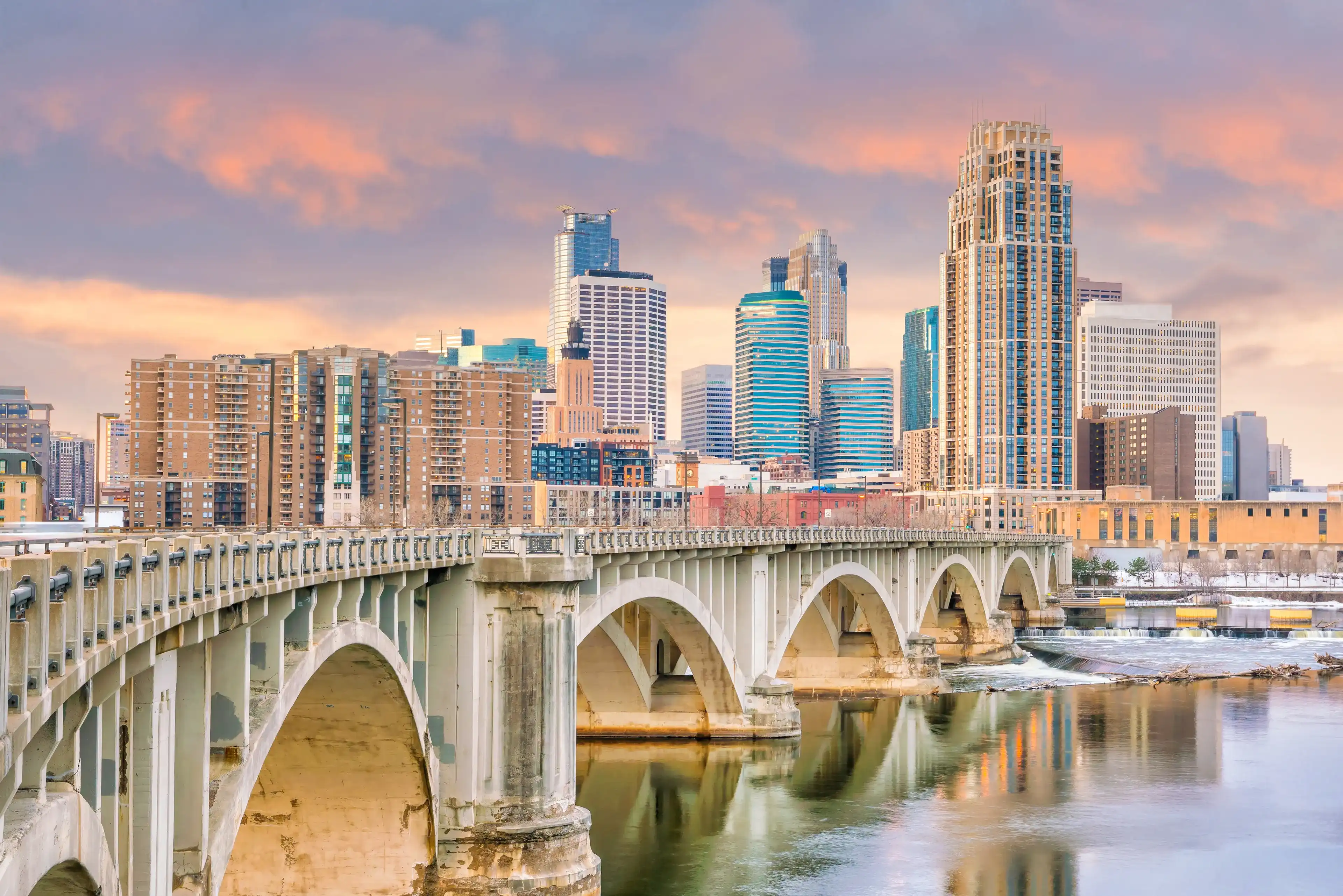 Look for hotels in Pelican Rapids, Minnesota
Enter your dates to see the latest prices and deals for Pelican Rapids hotels.
Looking for a unique and exciting destination for your next vacation? Look no further than Pelican Rapids, a charming city in Otter Tail County, Minnesota. With a population of just over 2,500, this hidden gem is the perfect place to escape the hustle and bustle of city life. One of the highlights of Pelican Rapids is its impressive collection of hotels. From cozy bed and breakfasts to luxurious resorts, you'll find accommodations to suit every taste and budget. And while you're here, be sure to visit the world's largest statue of a pelican, affectionately known as "Pelican Pete." Standing at an impressive 15.4 feet tall, this quirky landmark is just one example of the town's unique charm.
In addition to its fascinating landmarks, Pelican Rapids offers a rich cultural experience. Explore the local art scene by taking a stroll through town and admiring the dozens of beautifully decorated pelican sculptures. Created by talented local artists, these unique pieces of public art add a colorful touch to the city's streets. For history buffs, a visit to the O.A.E. Blyberg House, a historic property listed on the National Register of Historic Places, is a must. Immerse yourself in the city's past and discover the stories behind its development.
Whether you're a nature lover or simply seeking a peaceful retreat, Pelican Rapids won't disappoint. The city is located near the Pelican River, which is known for its scenic beauty and abundance of outdoor activities. Take a leisurely hike along the river, go fishing or kayaking, or simply relax and enjoy the peaceful surroundings. After a day of exploration, unwind in one of Pelican Rapids' welcoming hotels, where you can enjoy comfortable accommodations and friendly service.
So, why wait? Plan your trip to Pelican Rapids today and experience the perfect blend of small-town charm, cultural attractions, and natural beauty. With its friendly atmosphere and wide range of hotel options, this city is sure to leave a lasting impression on any traveler. Don't miss out on the chance to discover the unique charms of Pelican Rapids – you won't be disappointed!
Best Hotels in Pelican Rapids
The Pelican Motel in Pelican Rapids, Minnesota is the perfect choice for your stay. Situated just 0.6mi from the city center, this motel offers a convenient location to explore the area. What sets this motel apart from others is its wide range of amenities. With skiing, pet-friendly accommodations (with extra charges), private parking (free), and free wifi, guests have everything they need for a comfortable stay. The motel also offers features like air conditioning, a private entrance, a kitchen, and non-smoking rooms. Guests can enjoy the beautiful garden view, picnic area, and terrace. The Pelican Motel truly stands out with its abundance of amenities and convenient location.
Show more
Frequently Asked Questions
What is the lowest price of hotels in Pelican Rapids?
Looking for a budget-friendly stay in Pelican Rapids? Look no further than Pelican Motel! With prices starting as low as $88, it's the perfect place for travelers on a tight budget. Enjoy your stay without breaking the bank!
Show more
What are the best hotels in Pelican Rapids center?
Looking for the best hotels in the heart of Pelican Rapids? Look no further than Pelican Motel! With its prime location on N Broadway, this popular accommodation offers affordable prices starting from just $83. Book your stay now and enjoy the convenience and comfort of this charming motel in the center of the action.
Show more