Welcome to Bottineau, the charming city in North Dakota that has a lot to offer for travelers. Known for its picturesque landscapes and friendly locals, Bottineau is the perfect destination for a peaceful getaway. As you explore the city, make sure to check out the Bottineau Winter Park, where you can embrace your inner adventurer and hit the slopes. And don't forget to say hello to Tommy Turtle, the world's largest turtle, who keeps a watchful eye on the city.
When it comes to accommodations, Bottineau has an array of cozy hotels that will make you feel right at home. Whether you prefer a modern hotel with all the amenities or a charming bed and breakfast, there's something for everyone. After a day of exploring, relax in the comfort of your hotel room and indulge in some well-deserved rest before another day of adventure.
In addition to its natural beauty, Bottineau boasts a thriving local economy. The city is known for its agriculture and recreational activities, making it a hub for outdoor enthusiasts. Take a stroll through the city's commercial district and discover unique shops and boutiques, or stop by the Bottineau County Fair, the oldest county fair in the state. With its warm community spirit and welcoming atmosphere, Bottineau is a hidden gem that should not be missed.
So pack your bags, grab your sense of adventure, and get ready to experience all that Bottineau has to offer. From the stunning landscapes to the friendly locals, this city will leave you with unforgettable memories. Come and see for yourself why Bottineau is the perfect destination for your next getaway.
Best Hotels in Bottineau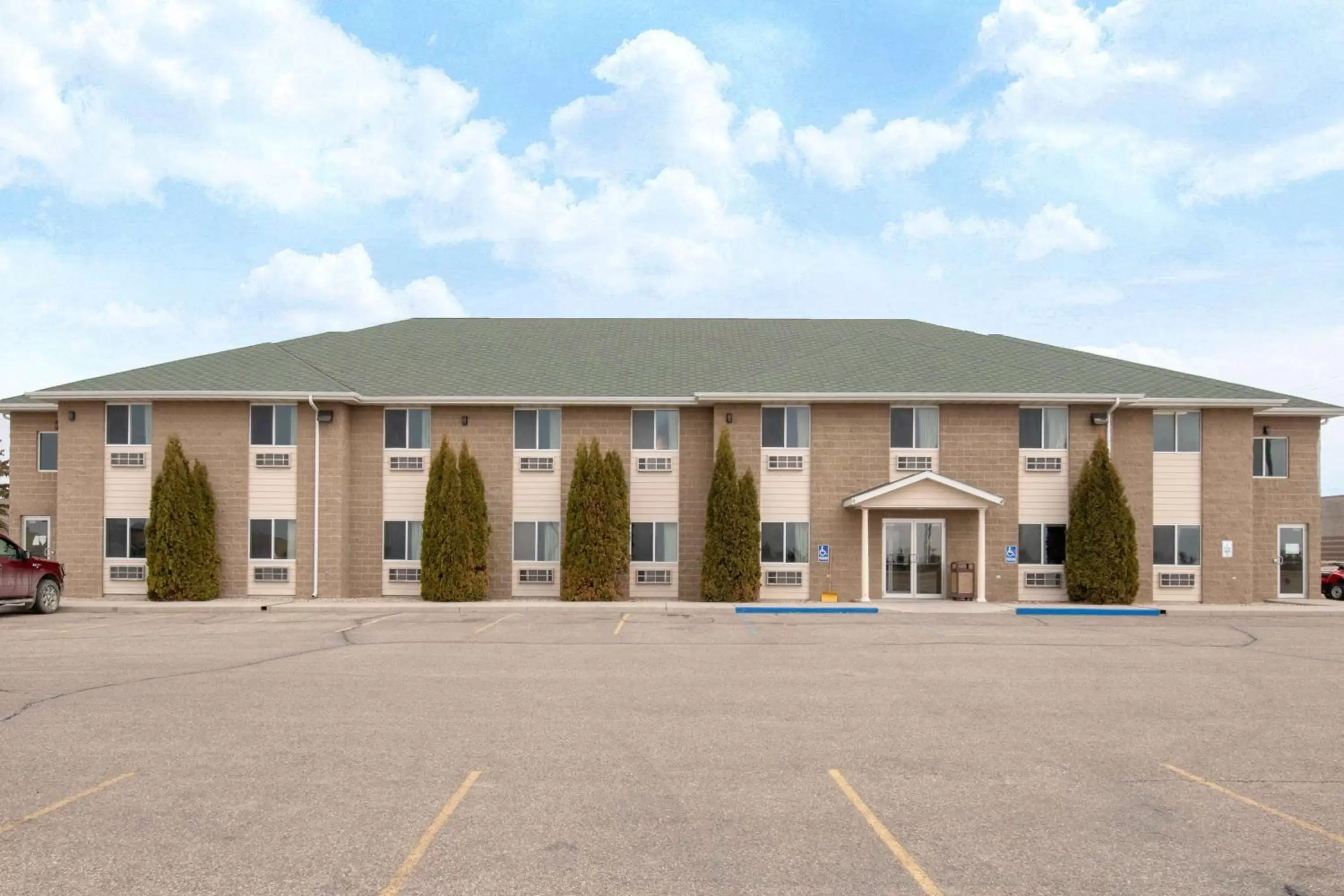 Four Seasons Inn
Free Private Parking
Free wifi
Air conditioning
Four Seasons Inn stands out among other hotels in Bottineau due to its convenient location just 0.8mi from the city center. As a 2-star hotel, it offers excellent value for money with a range of amenities and services. Guests can enjoy free breakfast, free Wi-Fi, and private parking. The hotel is also pet friendly, making it a great choice for travelers with furry companions. Additionally, Four Seasons Inn boasts a 24-hour front desk, non-smoking rooms, and a business center, ensuring a comfortable and efficient stay for all guests.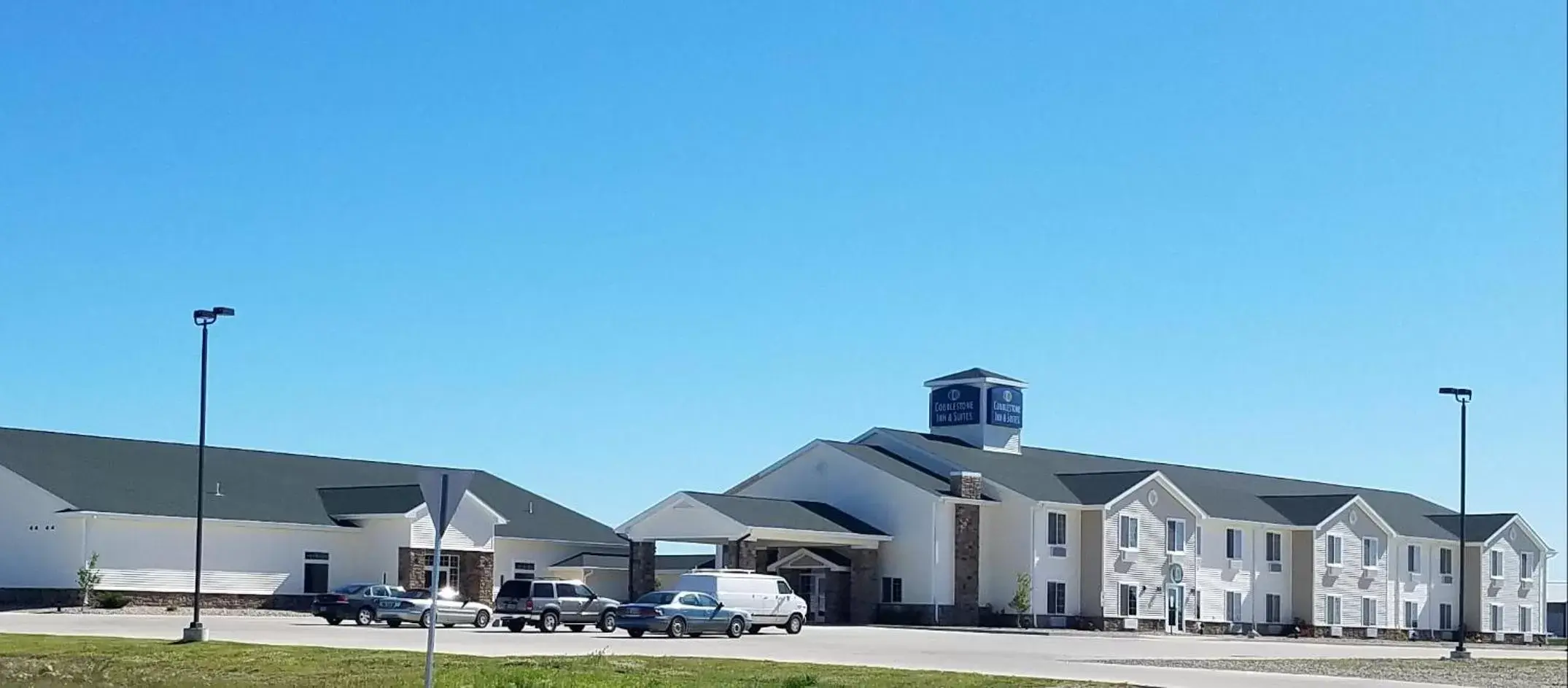 Cobblestone Inn & Suites - Bottineau
Free wifi
Air conditioning
24-hour front desk
Cobblestone Inn & Suites - Bottineau is a 3-star hotel located in the city center of Bottineau, North Dakota. This hotel stands out with its excellent amenities and services. Start your day with a complimentary breakfast and stay connected with the free WiFi available throughout the property. The hotel also offers a fitness center and a business center for guests' convenience. It is a pet-friendly hotel, so you can bring your furry friends along. With its convenient location, comfortable rooms, and a range of amenities, Cobblestone Inn & Suites - Bottineau is the perfect choice for both business and leisure travelers.
Which 3-star hotels are the most popular?
Cobblestone Inn & Suites is a popular 3-star hotel located just 1mi from Bottineau city center. With prices starting from $113 per night, it offers great value for money. Guests can enjoy a complimentary breakfast during their stay, starting the day off right. The hotel is pet-friendly, although there may be extra charges, and offers free WiFi throughout the property.
In terms of amenities, Cobblestone Inn & Suites has something for everyone. For those looking to relax, there is a golf course available, albeit with additional charges. The hotel also features a 24-hour front desk, air conditioning, and non-smoking rooms, ensuring a comfortable stay. Guests can unwind at the bar or take advantage of the free fitness center. The hotel is also wheelchair accessible and has a business center for those traveling for work.
Additional amenities at Cobblestone Inn & Suites include a convenience store on-site for any last-minute needs, as well as a shared lounge and TV area. Snacks and drinks can be purchased from the vending machines, and there is a designated smoking area for smokers. The property is smoke-free, ensuring a comfortable environment for non-smoking guests. Facilities for disabled guests are available, and the hotel even offers badminton equipment for some outdoor fun. Fruit is provided for free, and wine or champagne can be ordered for an additional charge. Other amenities include a snack bar, outdoor furniture, alarm clocks, and visual aids such as Braille for guests with visual impairment.
Frequently Asked Questions
What is the lowest price of hotels in Bottineau?
Looking for an affordable stay in Bottineau? Look no further than the charming Four Seasons Inn, where prices start at just $93 per night. Plus, they even offer a complimentary breakfast to start your day off right. If you're willing to spend a little more, the Cobblestone Inn & Suites is another great option with prices starting from $113 and also includes breakfast. Happy travels!
What is the average price of hotels in Bottineau?
The average price of hotels in Bottineau is an affordable $113 for 3-star accommodations. This makes it a great destination for budget-conscious travelers looking for comfortable and value-for-money stays. With such reasonable prices, exploring the charm of Bottineau without breaking the bank is certainly an appealing option.
What are the best hotels in Bottineau center?
Looking for the best hotels in Bottineau center? Look no further! Cobblestone Inn & Suites and Four Seasons Inn are your top picks. Both hotels offer comfortable rooms at affordable prices starting from $113 and $93 respectively. And the cherry on top? You can enjoy a delicious breakfast at either of these fine establishments to start your day off right.