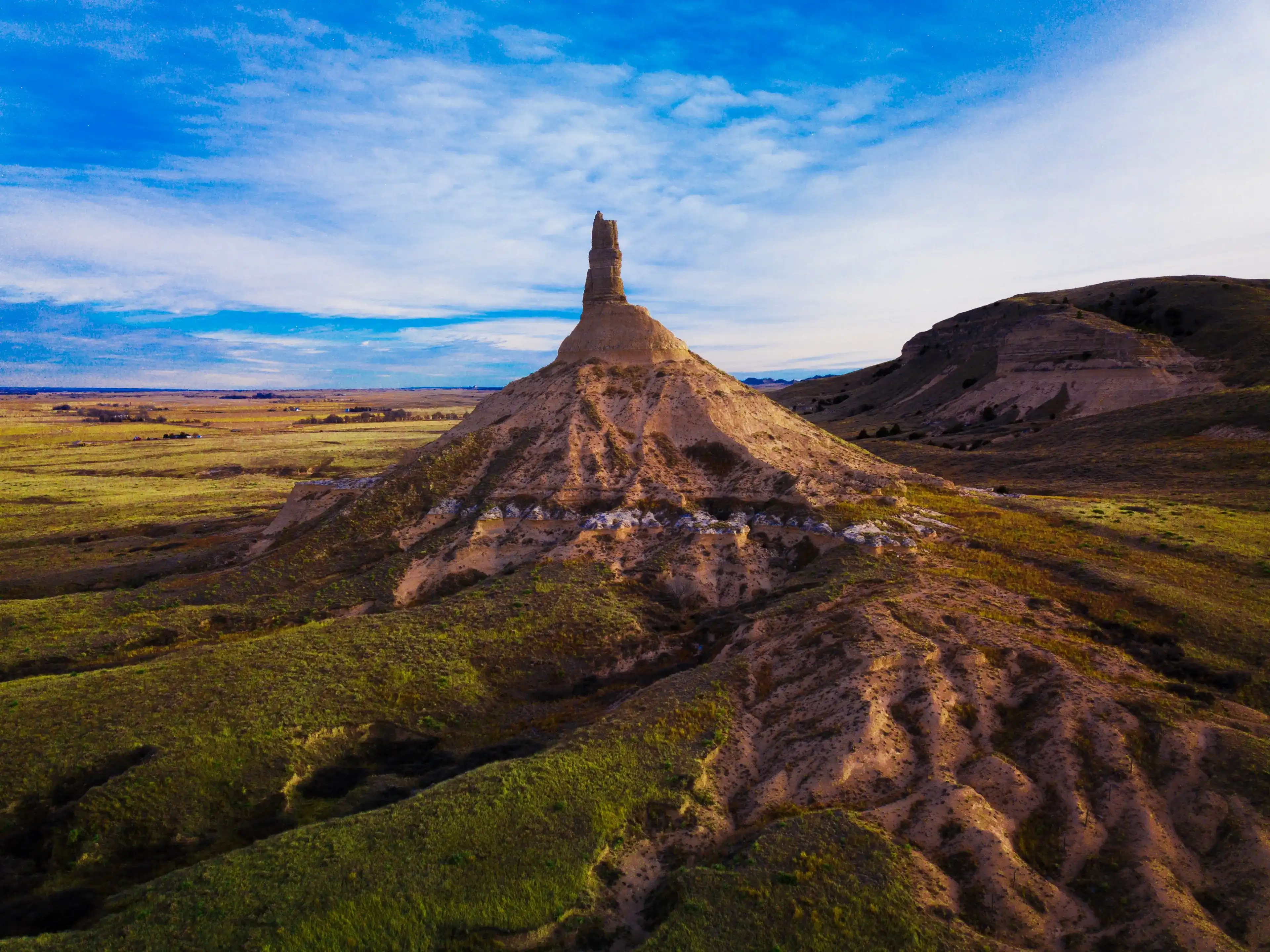 Look for hotels in Schuyler, Nebraska
Enter your dates to see the latest prices and deals for Schuyler hotels.
Are you planning a trip to the charming city of Schuyler, Nebraska? Well, you're in luck because this little gem has some incredible hotels that will make your stay unforgettable. From historic inns to modern boutique hotels, Schuyler has something for every traveler. Imagine waking up in a cozy room with rustic wooden beams overhead at the Oak Ballroom hotel, which was built using oak trees from the nearby Platte River. Or perhaps you prefer a more relaxed retreat at the Christ the King Priory, where you can experience the peaceful lifestyle of the missionary Benedictine monks. Whichever hotel you choose, you're guaranteed to have a unique and memorable stay in Schuyler.
But it's not just the hotels that make Schuyler special – it's also the city itself. With its rich history and diverse population, Schuyler offers a unique blend of cultures and traditions. Take a stroll through the city and you'll find yourself transported back in time, as you discover historic landmarks like the Schuyler Train Depot, which played a vital role in the town's development as a "cow town" during the cattle-driving era. And don't forget to indulge in some delicious Czech, Irish, and German cuisine, which reflects the city's early settlers' heritage. From sausages to pastries, your taste buds will thank you!
So, whether you're a history buff, a nature lover, or just someone looking to escape the hustle and bustle of city life, Schuyler has something to offer. Immerse yourself in the city's unique atmosphere, explore its charming streets, and stay in one of its unforgettable hotels. Who knows, you might just fall in love with this hidden gem in the heartland of Nebraska. Book your stay today and get ready for an adventure you won't soon forget!
Best Hotels in Schuyler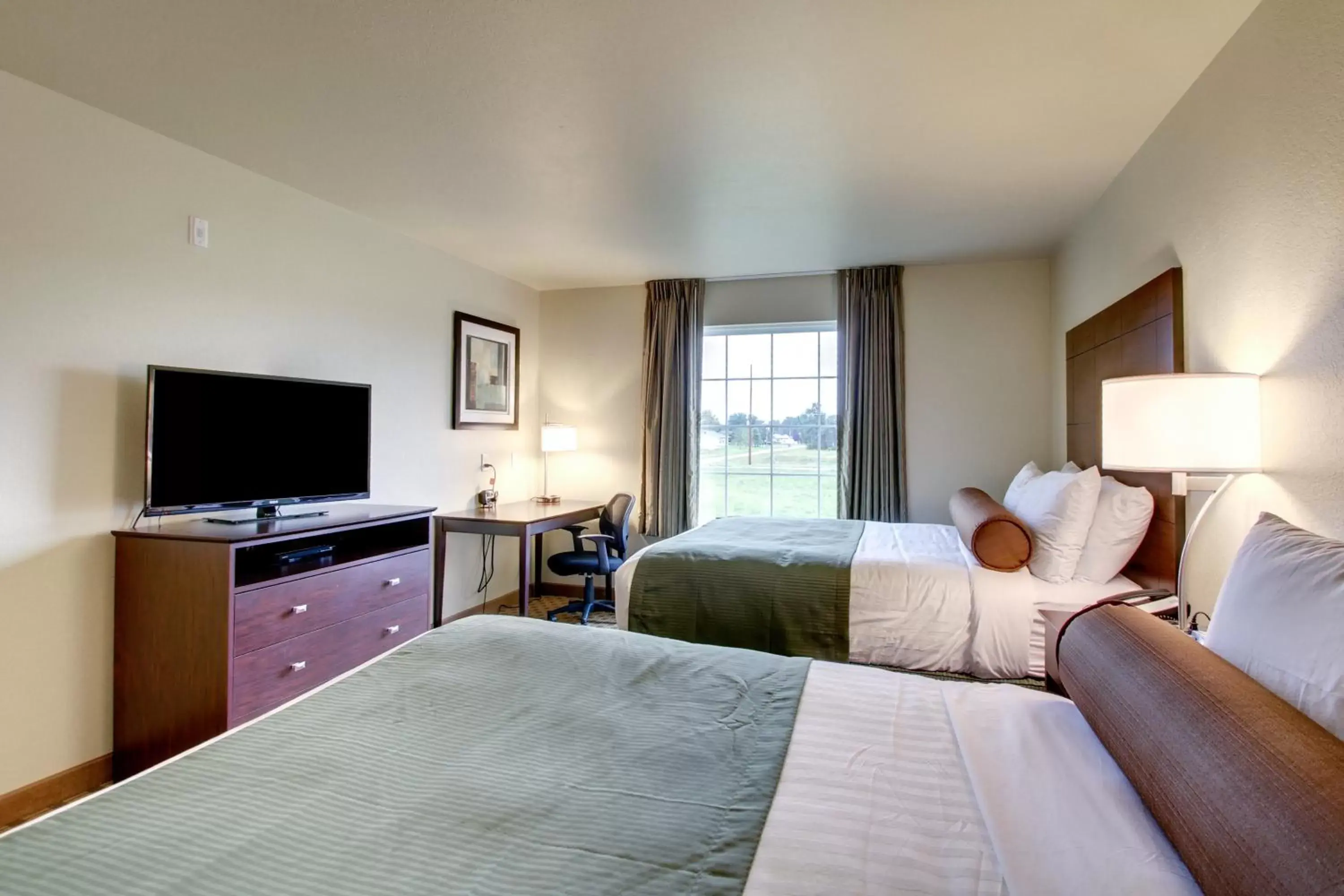 Cobblestone Inn & Suites - Schuyler is the perfect choice for your stay in Nebraska. With its convenient location only 0.9mi from the city center, you'll have easy access to all the attractions and activities that Schuyler has to offer. This 3-star hotel offers a wide range of amenities for a comfortable stay, including free breakfast, free Wi-Fi, and a fitness center. Whether you're traveling for business or pleasure, Cobblestone Inn & Suites has you covered with its 24-hour front desk, business center, and room service. Additionally, the hotel is pet-friendly and offers private parking, making it the ideal choice for those traveling with furry friends.
Show more
Which 3-star hotels are the most popular?
Located just 0.9mi from the city center, Cobblestone Inn & Suites is one of the most popular 3-star hotels in Schuyler. With prices starting from $150, this hotel offers great value for money. Guests can enjoy a complimentary breakfast each morning, as well as free Wi-Fi and private parking. The hotel is pet-friendly, although additional charges may apply.
Cobblestone Inn & Suites boasts a range of amenities for guests to enjoy. There is a golf course on-site, perfect for those looking to tee off. After a long day, guests can unwind in the hot tub or jacuzzi, or work up a sweat in the fitness center. The hotel also features a 24-hour front desk, room service, and a business center. The rooms are non-smoking and come equipped with air conditioning, free toiletries, and cable channels.
In addition to its great amenities, Cobblestone Inn & Suites offers a number of other conveniences. There is a convenience store on-site, as well as a shared lounge and snack bar. Guests can enjoy happy hour with wine and champagne available for purchase. The hotel also offers express check-in and check-out, as well as daily housekeeping. For those in need of laundry services or dry cleaning, these are available for an additional charge. Meeting and banquet facilities can also be arranged for a fee. Overall, Cobblestone Inn & Suites offers a comfortable and convenient stay for travelers visiting Schuyler.
Frequently Asked Questions
What is the lowest price of hotels in Schuyler?
The lowest price of hotels in Schuyler is $150. One great option is the Cobblestone Inn & Suites - Schuyler, where prices start at this affordable rate. Plus, you can enjoy a delicious breakfast during your stay.
What is the average price of hotels in Schuyler?
The average price of hotels in Schuyler is $150 for 3-star accommodations. So, if you're planning a trip to this charming town, you can expect to find comfortable and affordable lodging options that won't break the bank. Start packing your bags for a budget-friendly adventure in Schuyler!
What are the best hotels in Schuyler center?
For a delightful stay in Schuyler center, look no further than Cobblestone Inn & Suites. Situated at 2218 Colfax Street and with a starting price of just $150, this hotel offers excellent value for money. Start your day right with a complimentary breakfast and enjoy all the amenities this popular hotel has to offer.