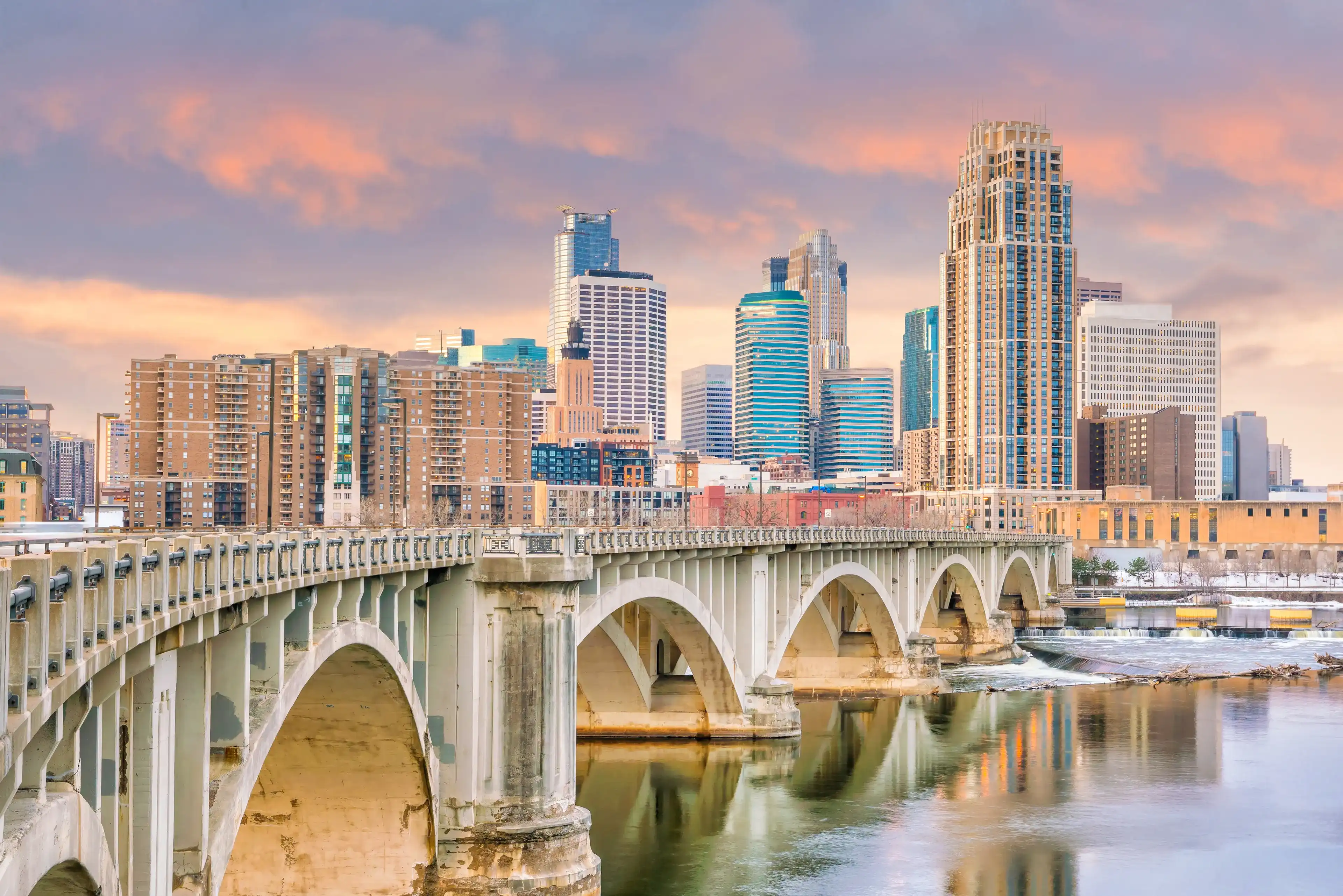 Find accommodations in Brooklyn Park, Minnesota
Submit your travel dates to view current prices and exclusive deals for Brooklyn Park hotels.
Welcome to Brooklyn Park, the sixth-largest city in Minnesota! Known for its suburban charm and thriving community, this city has something for every traveler. Whether you're looking to explore historic sites, enjoy outdoor activities, or indulge in delicious cuisine, Brooklyn Park has it all.
Start your day by visiting the historic Eidem Homestead, a 1900s working farm that offers a glimpse into the city's agricultural past. Families and school groups flock to this popular tourist attraction to experience life on a farm and participate in fun activities. Afterward, take advantage of the city's 67 parks and 47 miles of scenic trails. Mississippi Gateway Regional Park and Rush Creek Regional Trail are must-visit spots for nature enthusiasts and outdoor lovers.
When it comes to dining, Brooklyn Park offers a diverse range of cuisines to satisfy every palate. From authentic Asian flavors to comforting soul food, you'll find a restaurant that suits your taste. After a day of exploring, head back to one of the city's fantastic hotels to relax and unwind. Whether you prefer a luxurious stay or a budget-friendly option, Brooklyn Park has accommodations to suit every traveler's needs.
So, pack your bags and get ready to experience the unique blend of history, nature, and culinary delights in Brooklyn Park. Whether you're here for a family vacation, a solo adventure, or a business trip, this vibrant city will make you feel right at home. It's time to create unforgettable memories and discover all that Brooklyn Park has to offer.
Best Hotels in Brooklyn Park