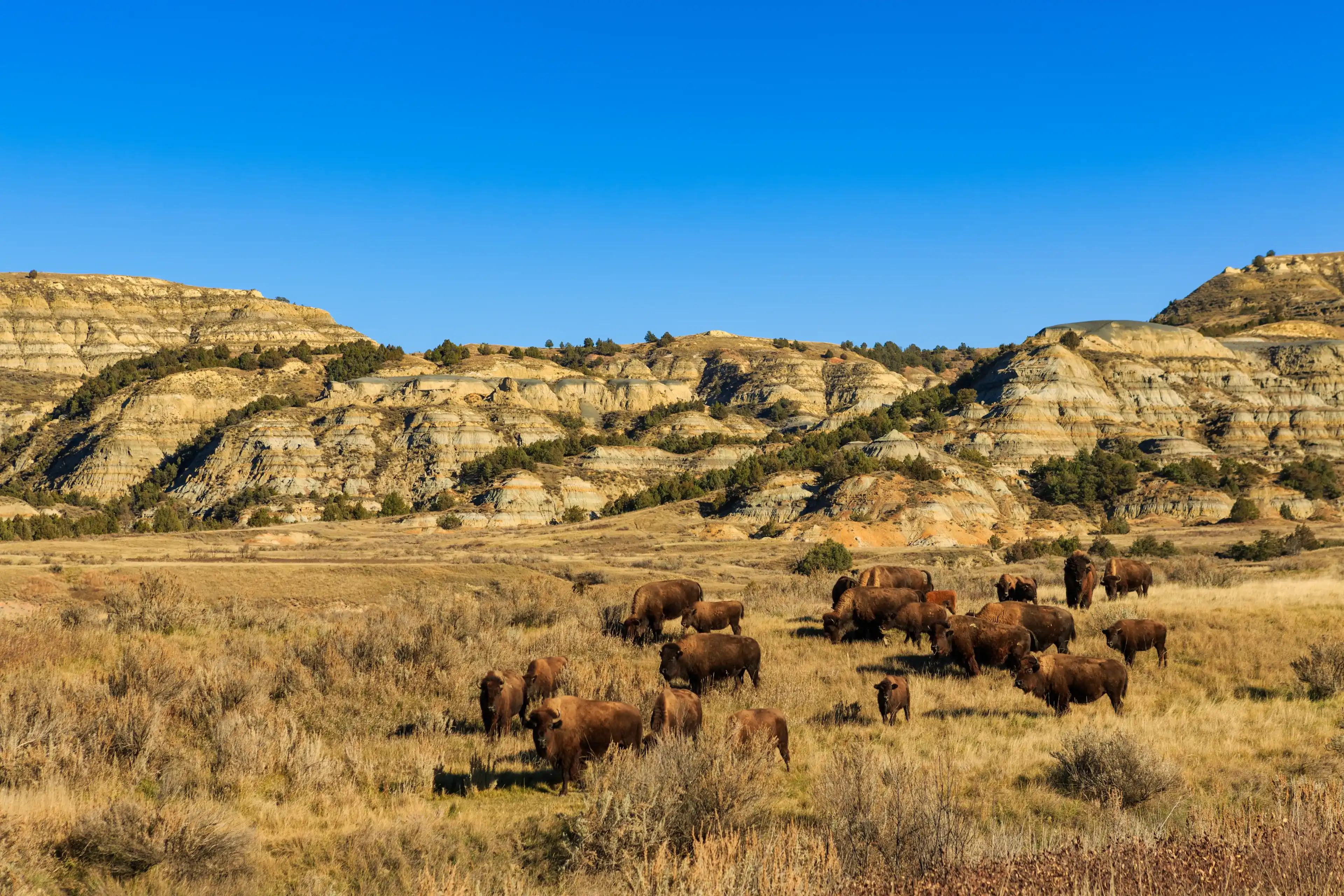 Choose hotels in Jamestown, North Dakota
Enter your travel period to get the freshest prices and hot deals for Jamestown hotels.
Welcome to Jamestown, a charming historic gold rush town nestled in the beautiful Tuolumne County of California. With its rich history and picturesque landscapes, Jamestown is the perfect destination for a unique and memorable getaway.
When looking for the perfect place to stay, you'll be spoiled for choice with the variety of hotels in Jamestown. Whether you're looking for a cozy bed and breakfast, a luxurious resort, or a charming boutique hotel, you'll find the perfect accommodation to suit your taste and budget. Imagine waking up in a beautifully restored historic building, surrounded by the charm of the old gold rush days.
In addition to its historic charm, Jamestown offers a range of activities and attractions that will keep you entertained throughout your stay. Explore Railtown 1897 State Historic Park, where you can step back in time and ride on a steam locomotive. Discover the breathtaking beauty of the Sierra Nevada Mountains as you hike through stunning trails. And don't forget to visit the local wineries, where you can sample the finest wines the region has to offer. With its combination of history, natural beauty, and warm hospitality, Jamestown is a destination that will capture your heart and leave you with unforgettable memories.
Best Hotels in Jamestown
Which 3-star hotels are the most popular?
The Fairfield Inn & Suites by Marriott Jamestown is a popular 3-star hotel located just 2.1mi from the city center. With prices starting from $155, it offers a range of amenities including free parking, pet-friendly rooms, and an indoor swimming pool with a waterslide. Guests can also enjoy a hot tub/jacuzzi, fitness center, and picnic area. The hotel features spacious and comfortable non-smoking rooms with free WiFi, a flat-screen TV, and a private bathroom with free toiletries. Business travelers will appreciate the on-site business center and meeting facilities.
Next on the list is the Comfort Inn Jamestown, situated 1.7mi from the city center. With prices starting from $121, this hotel offers free parking, an indoor swimming pool, and complimentary breakfast. In addition, guests can take advantage of amenities such as a restaurant, fitness center, and 24-hour front desk. The non-smoking rooms feature free WiFi, a flat-screen TV, and a private bathroom with free toiletries. The hotel also provides facilities for disabled guests, including lowered sinks and raised toilets, making it wheelchair accessible.
For travelers seeking a comfortable and affordable option, the Best Western Plus Downtown Jamestown is a popular choice. Located in the heart of the city, this 3-star hotel offers prices starting from $93. Guests can enjoy free parking, complimentary breakfast, and free WiFi throughout the property. The hotel features a fitness center, business center, and 24-hour front desk. The non-smoking rooms are equipped with a flat-screen TV, coffee maker, and private bathroom with free toiletries. Additionally, the hotel provides accessible rooms for guests with disabilities.
Frequently Asked Questions
What is the lowest price of hotels in Jamestown?
The Super 8 by Wyndham Jamestown is the best choice for budget travelers in Jamestown, with prices starting at just $61. Not only is it affordable, but they also offer a complimentary breakfast, which is perfect to start your day of exploring.
What is the average price of hotels in Jamestown?
The average price of hotels in Jamestown is quite friendly on the budget, starting at $212 for 3-star accommodations. With this affordable price range, travelers can enjoy comfortable stays without breaking the bank. So, pack your bags and get ready to explore Jamestown without worrying about expensive accommodations!
What are the best hotels in Jamestown center?