Search hotels in Lafayette, California
Specify your travel dates to view the updated pricing and hotel offers in Lafayette.
Looking for a fun and interesting place to stay on your next trip? Look no further than Lafayette, the charming city in Contra Costa County, California. Named after the Marquis de Lafayette, a French military officer of the American Revolutionary War, this city has a rich history and plenty of attractions to explore.
One of the original settlers in Lafayette, Milo J. Hough, built a hotel near Plaza Park in 1853. While the hotel may no longer be standing, it's a testament to the city's hospitality. Nowadays, you can find a variety of modern and luxurious hotels in Lafayette, offering comfortable accommodations and top-notch amenities. Whether you're seeking a cozy bed and breakfast or a five-star resort, Lafayette has options to suit every traveler's taste.
After a good night's sleep, venture out and discover the beauty of Lafayette. The city is nestled between Walnut Creek, Moraga, and Orinda, making it a perfect base for exploring the San Francisco Bay Area. With its own station on the BART public transit system, getting around is a breeze. Plus, Lafayette's Mediterranean climate means you can enjoy warm and sunny summers, making it an ideal destination for outdoor activities like hiking in Briones Regional Park or visiting the Lafayette Reservoir. So pack your bags, book a hotel, and get ready for a memorable stay in Lafayette, California.
Best Hotels in Lafayette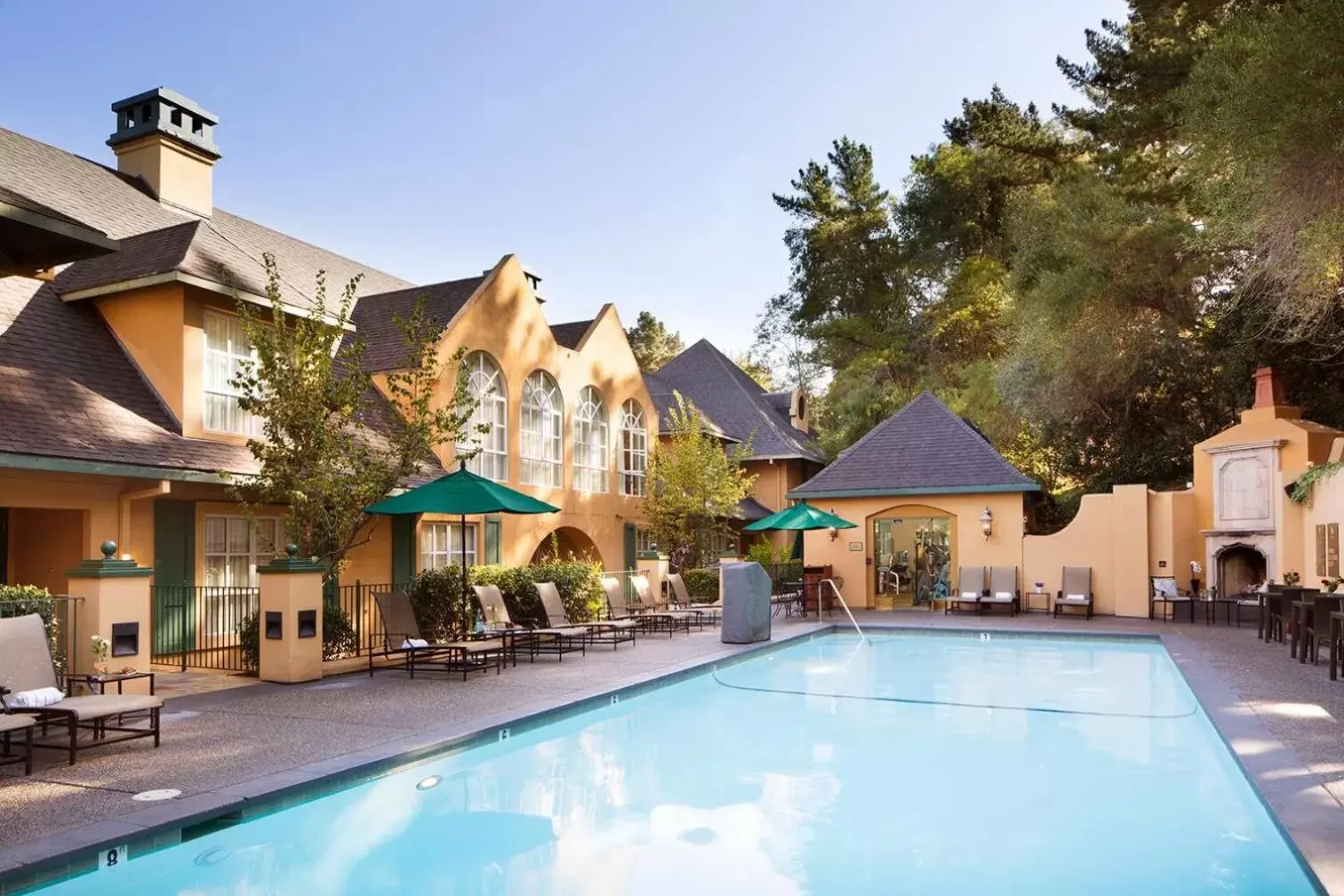 The Lafayette Park Hotel & Spa, located in Lafayette, California, stands out as a top choice among hotels. With its 4-star rating, this hotel offers a range of amenities that guarantee a comfortable and enjoyable stay. Guests can take advantage of the outdoor swimming pool and hot tub, as well as the free WiFi and 24-hour front desk. The fitness center and on-site restaurant are also available for guests' convenience. Additionally, the hotel offers pet-friendly accommodations and air conditioning in all rooms. With its prime location just 1.2mi from the city center, the Lafayette Park Hotel & Spa is the ideal choice for both leisure and business travelers.
Show more
Which 4-star hotels are the most popular?
The Lafayette Park Hotel & Spa is a popular choice for travelers visiting Lafayette city. This 4-star hotel offers a range of amenities to suit all guests' needs. The hotel is pet-friendly, perfect for those traveling with furry friends. Guests can relax and unwind in the outdoor swimming pool or indulge in the hot tub/jacuzzi. The hotel also offers free WiFi and air conditioning in all rooms, ensuring guests have a comfortable and convenient stay. For those who like to stay active, there is a fitness center with complimentary access for guests.
Located just 1.2mi from the city center, the Lafayette Park Hotel & Spa is ideally situated for exploring all that Lafayette has to offer. The hotel features a 24-hour front desk and room service, ensuring that guests have everything they need during their stay. The restaurant on-site offers delicious food options, and there is also a bar where guests can enjoy a drink and unwind after a day of exploring. Business travelers will appreciate the hotel's business center, which offers free access to fax/copying services and meeting/banquet facilities for an additional charge.
The Lafayette Park Hotel & Spa offers comfortable and well-equipped rooms for guests to enjoy. Each room has a private bathroom with free toiletries and a bathtub. There is also a designated smoking area for guests who smoke. The hotel provides a range of additional amenities, including a snack bar, outdoor furniture, and an outdoor fireplace. Guests can also take advantage of the laundry services, daily housekeeping, and baggage storage. The hotel is committed to providing a safe and secure environment, with fire extinguishers, smoke alarms, and security alarms in place.
Frequently Asked Questions