Look for hotels in El Cerrito
Provide your intended visit dates to see the most recent hotel rates and discount deals in El Cerrito.
Welcome to El Cerrito, the little hill city of California! Nestled in Contra Costa County, this vibrant city is full of charm and a rich history. Founded by refugees from the 1906 San Francisco earthquake, El Cerrito is home to scenic hills and stunning views of San Francisco Bay and the Golden Gate Bridge. With a population of over 25,000, this city has something for everyone, including an array of hotels to rest your weary traveler's feet.
When visiting El Cerrito, be sure to check out El Cerrito Plaza, a regional mall that offers a variety of shops and restaurants. After a day of shopping, relax and catch a movie at the historic Cerrito Theater, where you can sip on a cold beer or glass of wine while enjoying the show. And if you're a music lover, don't miss a visit to Arhoolie Records, part of the Smithsonian Institution, where you can explore the rich history of American roots music.
For nature enthusiasts, El Cerrito offers several parks and open spaces to explore. Take a hike in the 80-acre Hillside Natural Area or enjoy a picnic at Tassajara Park. And if you're looking for some outdoor exercise, hop on the Ohlone Greenway, a 2.6-mile trail that runs through the city and is perfect for walking, running, or biking.
With easy access to Interstate 80 and nearby public transportation, El Cerrito is a convenient base for exploring the San Francisco Bay Area. So why not book a stay at one of the hotels in this charming city and make El Cerrito your home away from home? Explore the history, soak in the natural beauty, and enjoy all that this little hill city has to offer.
Best Hotels in El Cerrito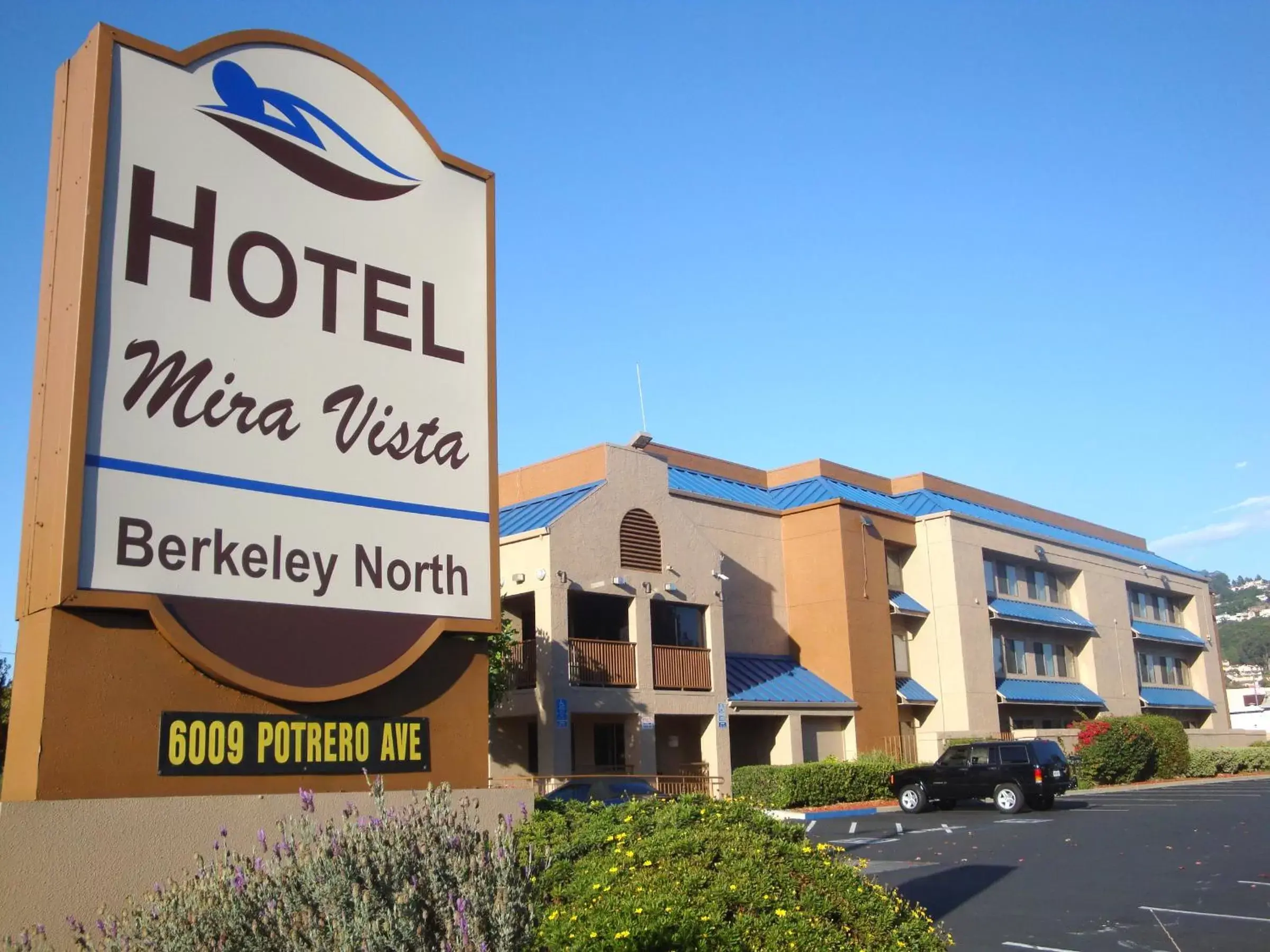 Hotel Mira Vista, located in El Cerrito, California, is a prime choice for travelers seeking a comfortable stay. With a 3-star rating, this hotel offers an array of amenities that set it apart from others in the area. Guests can enjoy pet-friendly accommodations, free private parking, and complimentary Wi-Fi. The hotel's 24-hour front desk ensures convenience and the business center caters to the needs of business travelers. With wheelchair accessibility and soundproof rooms, Hotel Mira Vista prioritizes guest comfort and satisfaction. The stunning landmark views and air conditioning add an extra touch of luxury to your stay.
Show more