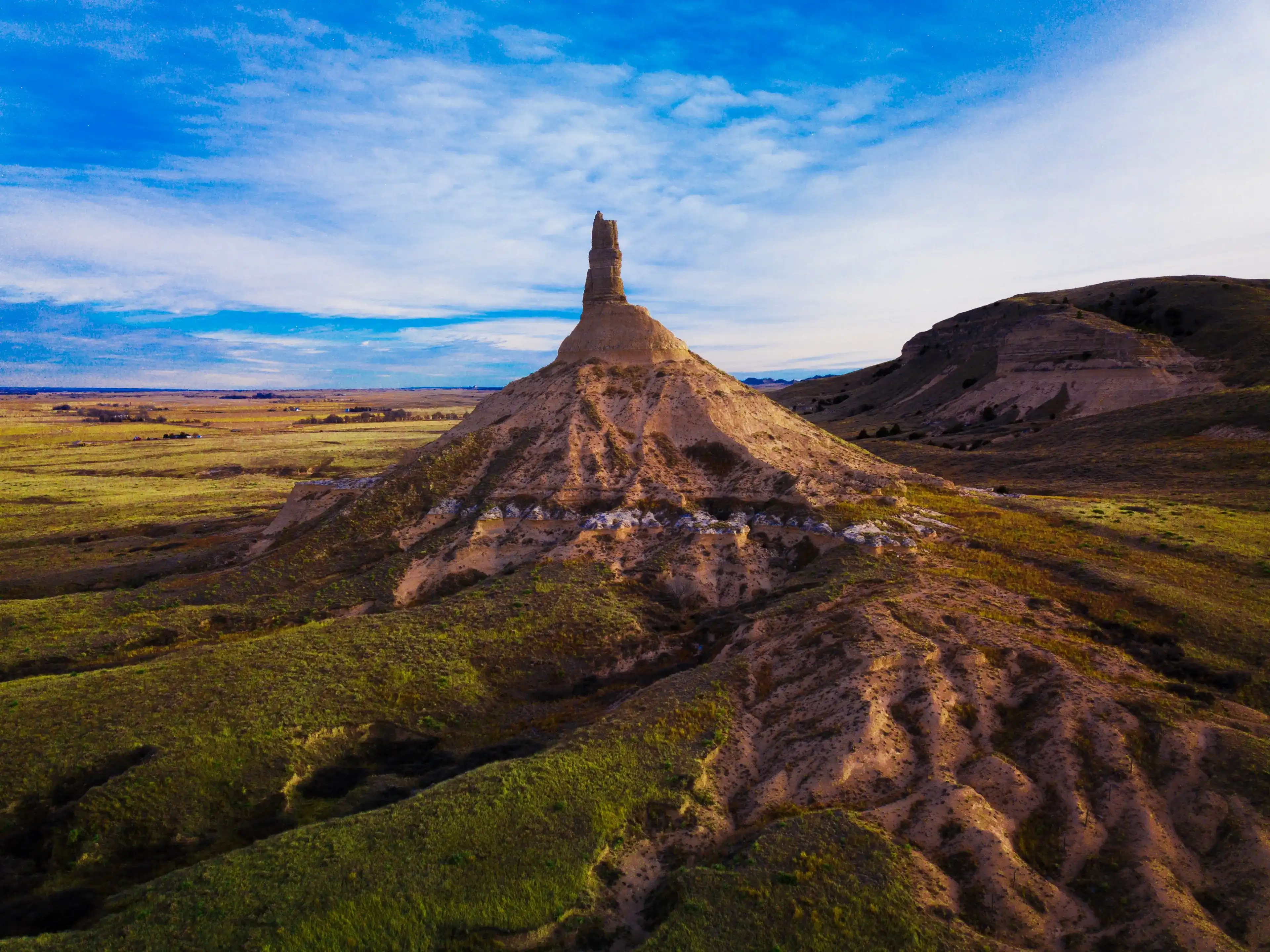 Look for hotels in Ord, Nebraska
Record your stay dates to see the most recent prices and discount offers for Ord hotels.
Welcome to Ord, Nebraska, a hidden gem in the heart of Valley County! This quaint, historic city has so much to offer travelers, and our hotels are the perfect place to start your adventure. Whether you're visiting for a relaxing getaway or an action-packed exploration, our hotels have everything you need to make your stay comfortable and enjoyable.
Picture this: you wake up in your cozy hotel room, greeted by the warm sunshine streaming through the window. You stretch out on the luxurious bed, feeling refreshed and ready to take on the day. After a delicious complimentary breakfast at the hotel, you head out to explore the charming streets of Ord.
As you wander through the city, you'll discover unique boutiques, charming cafes, and friendly locals who are eager to share their stories. Take a stroll along the riverfront and enjoy the peaceful sounds of nature all around you. And when you're ready for a break, head back to your hotel for a dip in the refreshing pool or a relaxing soak in the jacuzzi. No matter what you're looking for, our hotels in Ord have it all.
So why wait? Book your stay in Ord today and experience the charm and hospitality of this hidden gem. Whether you're a history buff, an outdoor enthusiast, or simply looking for a peaceful retreat, our hotels will make your visit unforgettable. Come and discover all that Ord has to offer, and let our hotels be your home away from home.
Best Hotels in Ord
Cobblestone Inn & Suites - Ord is a 3-star hotel located just 1.1mi from the city center of Ord, Nebraska. What sets this hotel apart from others is its range of featured amenities. Guests can enjoy a complimentary breakfast each morning and take advantage of the pet-friendly policy for an additional charge. Private parking and Wi-Fi are provided free of charge, and there is also a fitness center available for guests to use. Additionally, this hotel offers a business center, non-smoking rooms, and a 24-hour front desk for convenience. With its comfortable accommodations and array of amenities, Cobblestone Inn & Suites - Ord is the perfect choice for travelers seeking a quality stay in Ord.
Show more
Which 3-star hotels are the most popular?
Cobblestone Inn & Suites - Ord is a popular 3-star hotel located just 1.1mi from the city center. With prices starting from $80, it offers great value for money. The hotel features a range of amenities to enhance the guest experience, including pet-friendly accommodations (with additional charges), free private parking, and complimentary Wi-Fi.
Guests at Cobblestone Inn & Suites can enjoy a delicious breakfast each morning, ensuring a good start to the day. The hotel also offers a range of recreational facilities, such as a fitness center, golf course (with extra charges), and a garden where guests can relax. The 24-hour front desk ensures that guests receive assistance at any time, and the hotel also provides non-smoking rooms and air conditioning for added comfort.
In addition to the highlighted amenities, Cobblestone Inn & Suites - Ord offers various other features that contribute to a pleasant stay. These include a convenience store on-site, a shared lounge/TV area, and vending machines for snacks and drinks. The hotel also caters to business travelers, with a business center (free), fax/photocopying services (free), and meeting/banquet facilities (with additional charges). Overall, Cobblestone Inn & Suites - Ord provides a comfortable and convenient choice for travelers visiting the city.
Frequently Asked Questions
What is the lowest price of hotels in Ord?
Looking for an affordable place to stay in Ord? Look no further than Cobblestone Inn & Suites! With prices starting from just $80, you can enjoy a comfortable and budget-friendly stay. Plus, don't forget to take advantage of their complimentary breakfast to kickstart your day of adventure in Ord!
What is the average price of hotels in Ord?
The average price of hotels in Ord for 3-star hotels is around $80. This means that travelers can expect to find affordable accommodation options in Ord without breaking the bank. With this reasonable average price, exploring the charming attractions of Ord will be even more enjoyable for budget-conscious travelers.
What are the best hotels in Ord center?
Looking for a cozy place to stay in the heart of Ord center? Look no further than Cobblestone Inn & Suites! Located on Trotter Avenue, this popular hotel offers comfortable rooms at a starting price of just $80. And the best part? You can start your day off right with a delicious breakfast included in your stay.