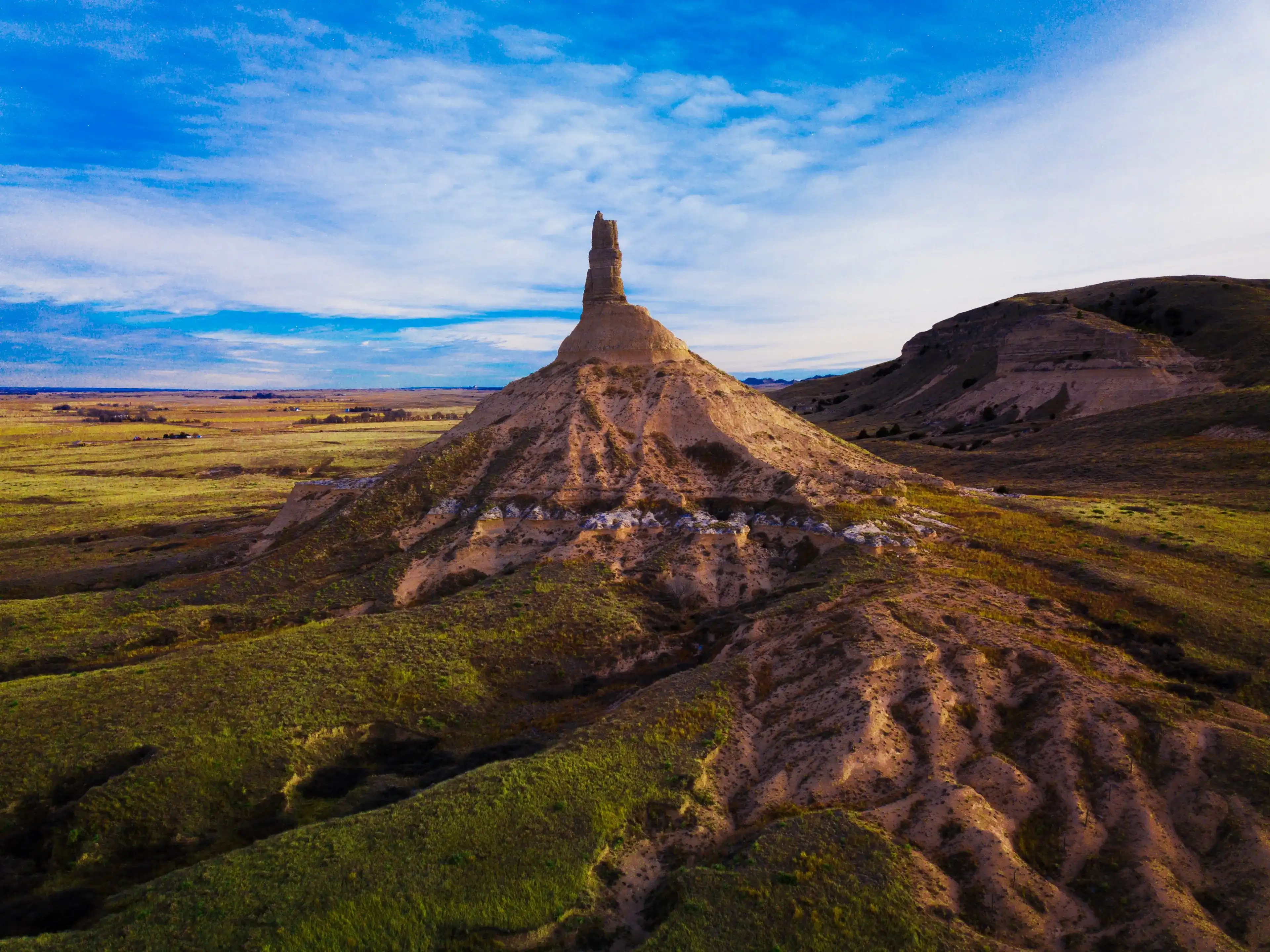 Discover hotels in Gretna, Nebraska
Key in your traveling dates to reveal the most recent rates and promotions for hotels in Gretna.
Welcome to Gretna, the charming city in Sarpy County, Nebraska! Whether you're passing through or planning a vacation, Gretna offers a delightful selection of hotels for a comfortable stay. From cozy bed and breakfasts to modern luxury accommodations, there's something to suit every traveler's taste.
Settle into one of Gretna's historic hotels and immerse yourself in the rich history of the area. Imagine stepping back in time as you explore the charming streets, imagining what life was like in the late 1800s. For a touch of Scottish flair, visit the Gretna Green hotel, named after Scotland's famous marriage destination. Who knows, maybe you'll find your own romantic adventure here!
If you're in the mood for something more contemporary, Gretna has a range of modern hotels with all the amenities you could ask for. Whether you're looking for a relaxing spa experience or a rooftop pool with stunning views, Gretna has got you covered. After a day of exploring the city's attractions or shopping at the Nebraska Crossing Outlets, you can unwind in style and comfort.
So, if you find yourself in need of a place to stay in Gretna, look no further than the city's diverse selection of hotels. From quaint and charming to sleek and luxurious, there's a hotel here to suit every traveler's fancy. Come and experience the warm hospitality and comfortable accommodations that Gretna's hotels have to offer. You're sure to leave with lasting memories of your stay in this wonderful city.
Best Hotels in Gretna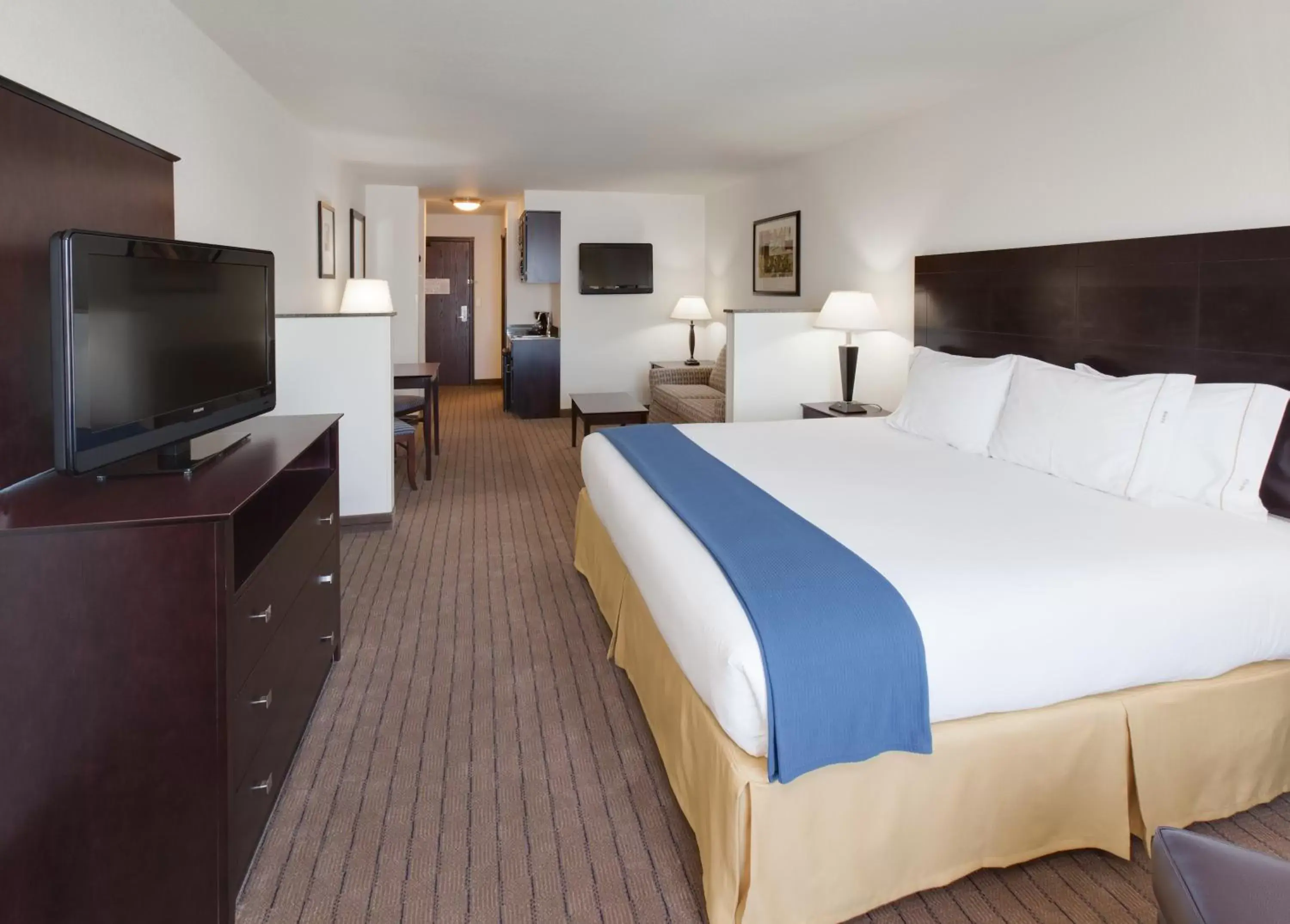 The Holiday Inn Express & Suites - Omaha I - 80 in Gretna, Nebraska is the perfect choice for travelers looking for a comfortable stay with a variety of amenities. This 3-star hotel offers free parking and is pet-friendly. Guests can enjoy an indoor swimming pool and hot tub, as well as a complimentary breakfast. The hotel also provides free Wi-Fi, a 24-hour front desk, a fitness center, and a business center. With its convenient location just 3.9mi from the city center, this hotel is a great option for both leisure and business travelers.
Which 3-star hotels are the most popular?
The Holiday Inn Express & Suites - Omaha I - 80, an IHG Hotel, is a popular 3-star hotel located 3.9mi away from the city center of Gretna. With prices starting from $153 per night, this hotel offers great value for money. Guests can start their day with a complimentary breakfast before exploring the city. The hotel also provides free amenities such as parking, pet-friendly rooms, and an indoor swimming pool with a hot tub. For fitness enthusiasts, there is a 24-hour fitness center available and a business center for those who need to catch up on work. The rooms are non-smoking and come with air conditioning, free Wi-Fi, and private bathrooms with free toiletries. Overall, this hotel provides a comfortable stay with various amenities to cater to the needs of its guests.
In addition to its convenient amenities, the Holiday Inn Express & Suites offers several other features to ensure a pleasant stay. The hotel provides express check-in/out services for a hassle-free experience, as well as wake-up service and alarm clocks to help guests start their day on time. For those looking to host events or conferences, the hotel has meeting and banquet facilities available for an additional charge. The rooms are well-equipped with amenities such as flat-screen TVs, ironing facilities, and hairdryers. Guests can also enjoy a cup of coffee or tea provided in their rooms, and there are microwaves and refrigerators available for added convenience. With its range of amenities and comfortable accommodations, the Holiday Inn Express & Suites - Omaha I - 80 is a popular choice for travelers visiting Gretna.
The Holiday Inn Express & Suites - Omaha I - 80 is also dedicated to providing a safe and hygienic environment for its guests. The hotel has implemented several safety measures, including fire extinguishers, smoke alarms, and security alarms. They have also removed shared stationery and implemented physical barriers between staff and guests in appropriate areas. To minimize contact, the hotel offers contactless check-in and check-out services. The breakfast is served in to-go containers, allowing guests to enjoy their meal while adhering to social distancing guidelines. With its commitment to cleanliness and the well-being of its guests, this hotel is a trusted choice for travelers looking for a safe and comfortable stay in Gretna.
Frequently Asked Questions
What is the lowest price of hotels in Gretna?
The lowest price for hotels in Gretna is $153, and one option to consider is the Holiday Inn Express & Suites - Omaha I-80, an IHG Hotel. Not only does this hotel fit the budget, but it also offers complimentary breakfast, giving you a great start to your day of exploring Gretna and beyond.
What is the average price of hotels in Gretna?
Based on the data, the average price of hotels in Gretna is $153 for 3-star hotels. So, if you're planning a trip to Gretna, you can expect to find comfortable accommodation within this price range.
What are the best hotels in Gretna center?
The best hotel in Gretna center is the Holiday Inn Express & Suites - Omaha I-80. Located at 16175 Stevens Pointe, this hotel is the most popular choice for travelers. With prices starting from $153, it offers the perfect balance of comfort and affordability. Plus, guests can start their day right with a delicious breakfast included.